Romantic plans to do in Barcelona with your partner
ONA Hotels
11/07/2022
Although the city of Barcelona is not recognized as 'the city of love', it can be one of the most romantic places in the world if you know where to go and what to visit.
If you are planning a romantic getaway or an original weekend as a couple, we recommend these places for you to meet during your stay and live a movie experience with that special person. Take note!
If you come for a romantic weekend…
• One of the best plans as a couple in Barcelona is to visit the
Mural El Beso
, located in the Gothic quarter, a few meters from the Barcelona Cathedral. Created by the artist Joan Fontcuberta, this mosaic collects 4,000 photos sent anonymously under the concept of 'freedom'. A romantic plan in Barcelona ideal to make some
stories
, in pairs, with this wonderful background. And the best thing, if you stay at
Casa Lit Bcn by Ona Hotels or Mosaic by Ona Hotels
, it's super close!
• In the center of
Parc de la Ciutadella
, you will find a lake that you can explore by boat. Paddling together you can discover the hidden corners of this oasis in the middle of the city, as well as learn more about its flora and fauna. Ideal to enjoy an original weekend as a couple.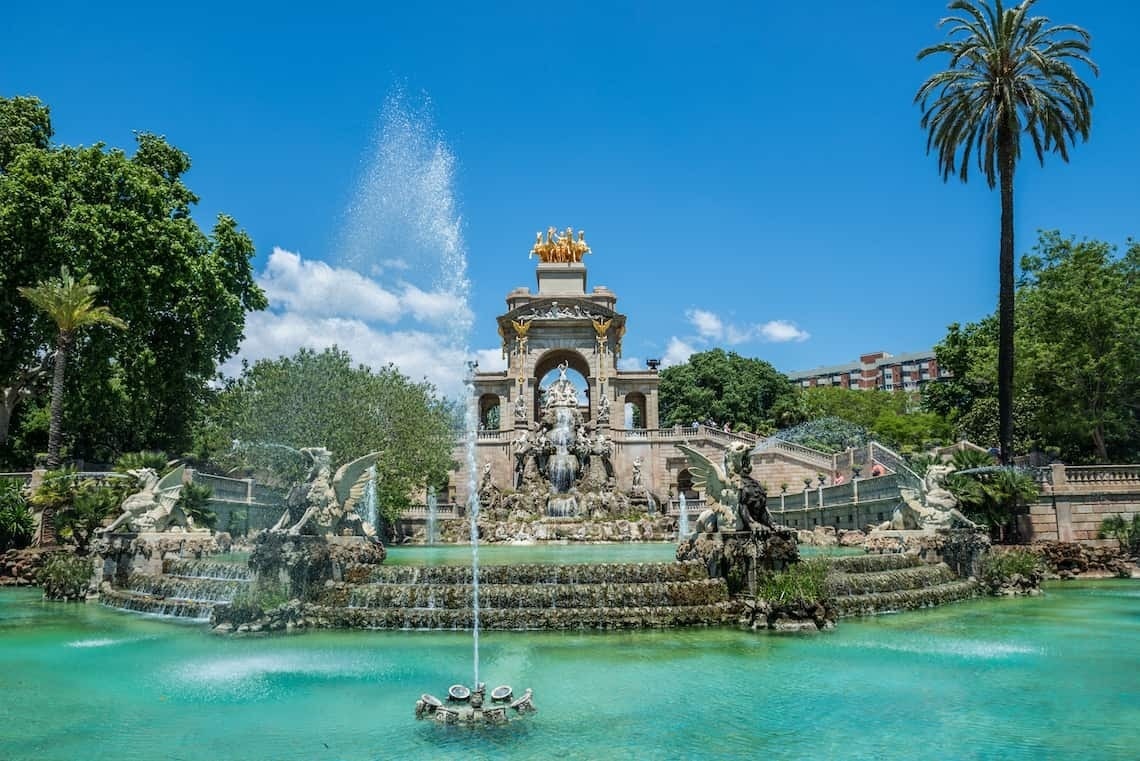 • If you are looking for a romantic plan in Barcelona, you have to visit Montjuic Park, which in addition to being one of the green lungs of the city, has beautiful corners to explore. High above is the
Mirador del Migdia
, an area surrounded by pine trees, where you can have a picnic while you watch the sunset with beautiful views of the city. If you are more in the mood for a romantic dinner, next door is La Caseta del Migdia, ideal for eating something delicious with incredible scenery.
• And taking advantage of the visit to Montjuic, you can experience one of the most famous light and music shows in the area, that of its
Magic Fountain
, a show of dancing waters to the sound of songs that hypnotize everyone who attends. During this summer you can enjoy it every Wednesday, Thursday, Friday, Saturday and Sunday from 9:30 p.m. to 10:30 p.m. A
must
to see on your romantic weekend in Barcelona.
If the trip is longer and you have more days to enjoy together, we detail how to complete it:
• Another great place to enjoy activities as a couple in Barcelona, where you can admire the views and walk its paths hand in hand, is
Park Güell
. Designed by renowned modernist architect Antoni Gaudí, this terrace is architecturally insane and has views like no other. You can see another of his works, La Sagrada Familia with the sea in the background. If you take photos there, you will be the envy of everyone.
• There is nothing more fun than visiting an amusement park with your partner! In
Tibidabo Park
you can walk through its green area and ride its roller coaster or get on the plane together to have a laugh. Or imagine the cute moment of getting on the Ferris wheel and admiring the landscape with your arms around each other. An adventure and an original activity together!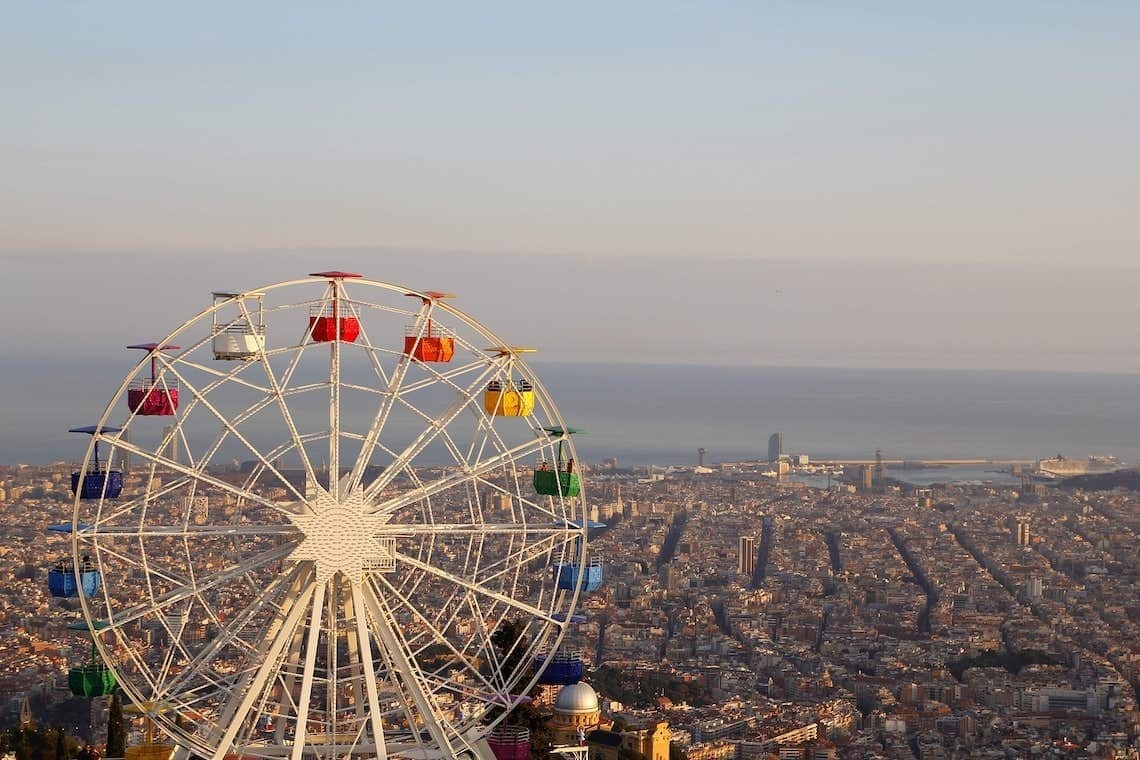 • If you want to get lost in the gardens and make original plans for your romantic weekend, you can visit the
Parque del Laberint d'Horta
. Entirely made of cypresses, this labyrinth presents us with an almost impossible challenge that you can solve together. Get creative and play! Sounds fun, right?
• When it comes to romantic places in Barcelona,
Parque de Cervantes
is a great option for picnics and walks. In it, there are more than 200 varieties of rose bushes and sculptures by renowned artists! This landscape looks like a fairy tale that you can explore as a couple and take dream photos.
• If you are looking for a different corner, you must visit a place full of fantasy, the
El Bosc de les Fades
café. Less than 10 minutes from
Casa Lit Bcn by Ona Hotels
, you will find this bar set in a magical forest with its waterfalls, trees and elves. Enjoy this hidden place for a romantic date and, above all, very magical.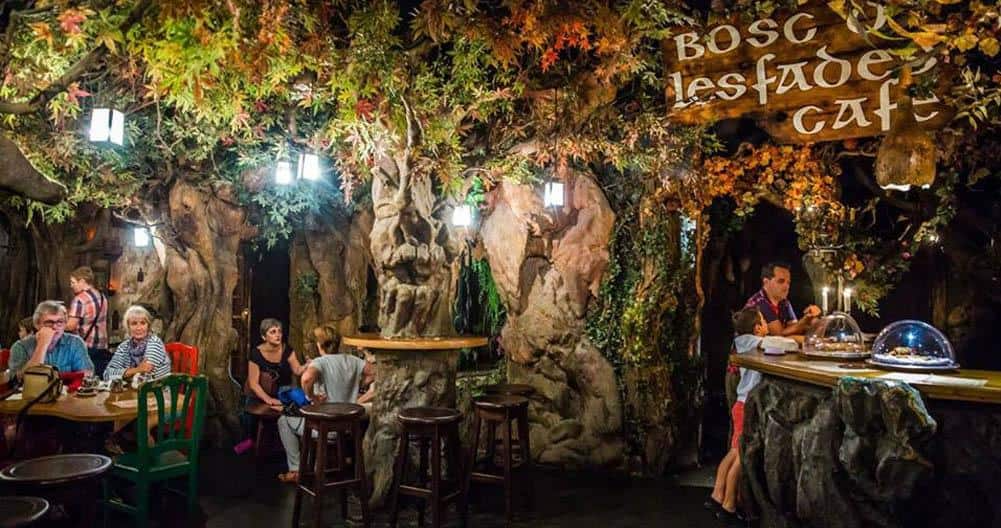 • If you feel like dancing, Joaquín Costa street has many options of bars and pubs to have some cocktails and move your hips with your
churri
.
• There is nothing more romantic than a dinner on the beach. For this reason, we recommend you visit
Ca La Nuri
, a restaurant located on the Barceloneta beach. Paellas are their star dish, ideal to enjoy with two watching the sun go down into the sea.
• Do you fancy a cocktail with sunset and views included? You don't have to go very far. In the same
Casa Lit Bcn by Ona Hotels
, you can find our
rooftop
to have a snack. Delight yourself with our tapas and drinks from the comfort of your hotel. Chin Chin!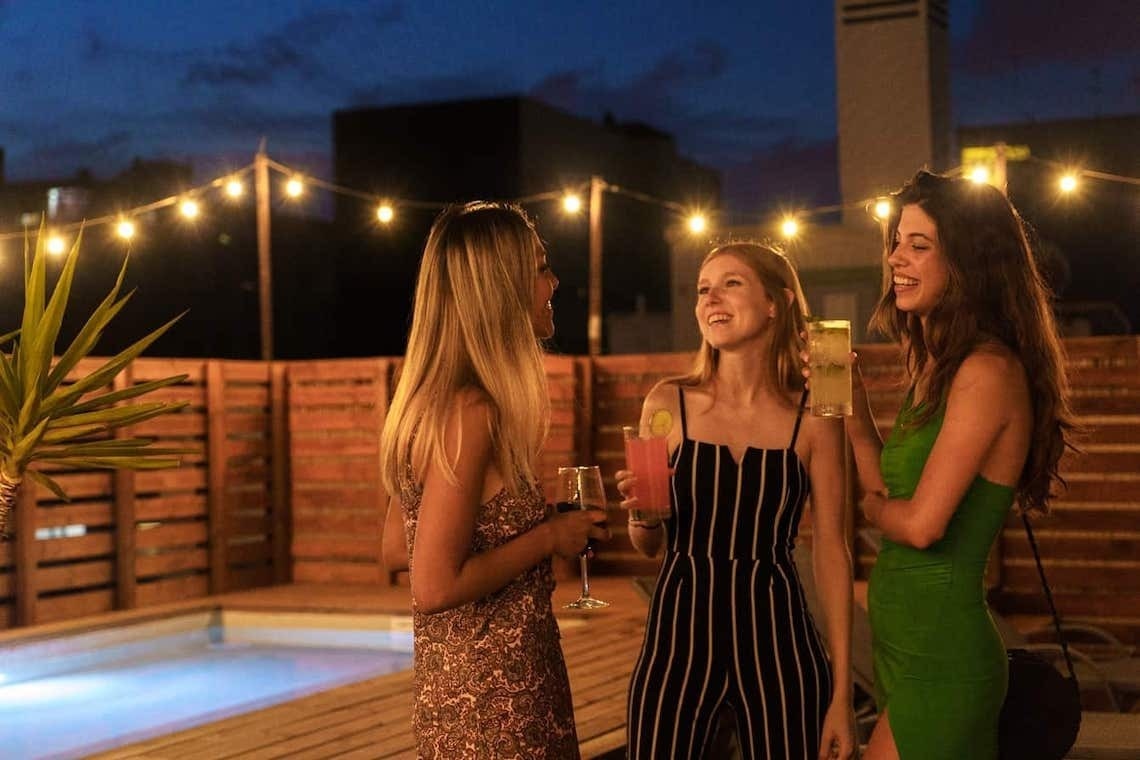 And you? Are you already organizing these romantic plans in Barcelona? Without a doubt, this eclectic, vibrant and cosmopolitan city is full of spots to visit and enjoy as a couple. We are waiting for you on your next original weekend as a couple and tell us on networks how it went!
Comments