Marbella apartments Ona Marbella Inn
Looking for the best accommodation in Marbella? Enjoy the best holidays in Costa del Sol at Ona Marbella Inn, our hotel in the centre of Marbella with all the amenities for a stay in the city of Malaga.

Ona Marbella Inn is the perfect place to enjoy an unforgettable stay in the heart of Marbella. Our hotel in Marbella offers a variety of accommodation options including apartments, studios and rooms, guaranteeing an experience to suit every guest's taste.

Stay in a modern and comfortable hotel in the centre of Marbella, just 5 minutes from Marbella beach, surrounded by the best bars, restaurants and shops of the most famous brands.

With its outdoor pool, proximity to the beach and sea views, our hotel in Marbella gives guests the opportunity to fully enjoy the beauty of the city. Whether it is a romantic getaway, a family holiday or a trip with friends, Ona Marbella Inn is a safe choice for an unforgettable stay in this beautiful coastal town.

Ona Marbella Inn Aparthotel

One of the main advantages of Ona Marbella Inn is its central location. Situated in the heart of Marbella, it allows visitors to easily explore the charms of this beautiful coastal town. Surrounded by restaurants, shops and tourist attractions, the hotel is in a prime position for those wishing to immerse themselves in the vibrant Marbella lifestyle. Just 500 metres from the beach, guests at our charming hotel in Marbella can also easily access the beautiful beaches of the area and enjoy the sea and the sun.

In addition to its location, Ona Marbella Inn offers a wide range of facilities to meet the needs of its guests. The swimming pool is a real highlight of the hotel, providing the opportunity to relax and cool off in the Mediterranean sun. Our hotel with swimming pool in Marbella also has a terrace from which to enjoy splendid views of the mountains and the sea.

The best accommodation in Marbella

Ona Marbella Inn offers apartments, studios and rooms, adapting to the preferences and needs of each guest. All accommodation is designed with a focus on comfort and convenience, providing a cosy and functional space where guests can feel at home.

The rooms are equipped with all the necessary amenities, including private bathrooms and additional services to ensure a pleasant stay. All accommodation features air conditioning, WiFi, TV and private balcony or terrace. The studios and apartments also have a kitchenette.
Services
Free wifi
Swimming pool
Bar / Café
Terrace or balcony
Solarium
Equipped kitchen
Air conditioning
Heating
CHOOSE YOUR IDEAL APARTMENT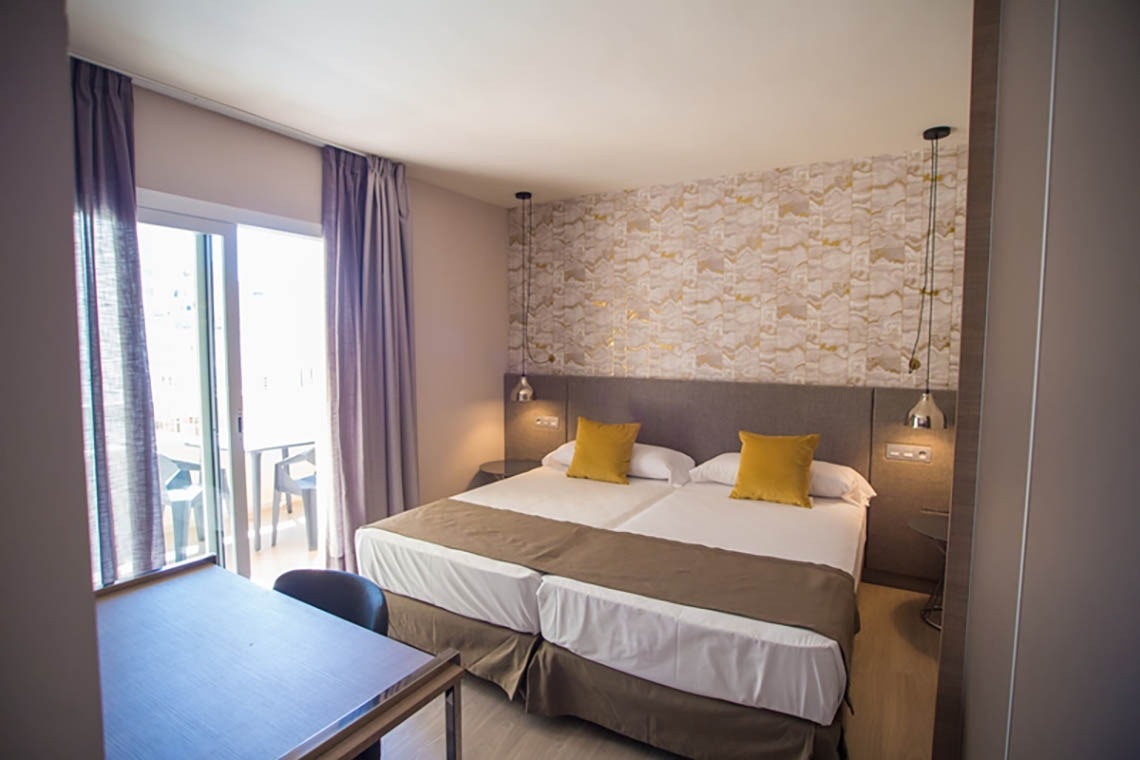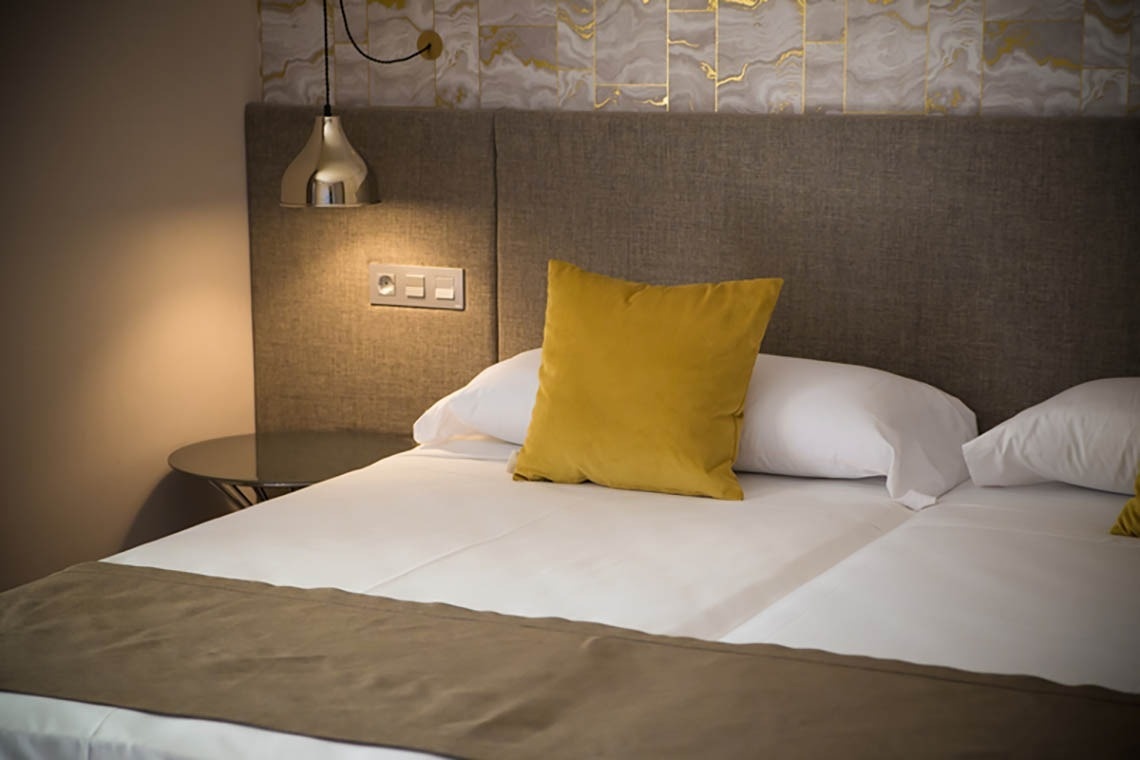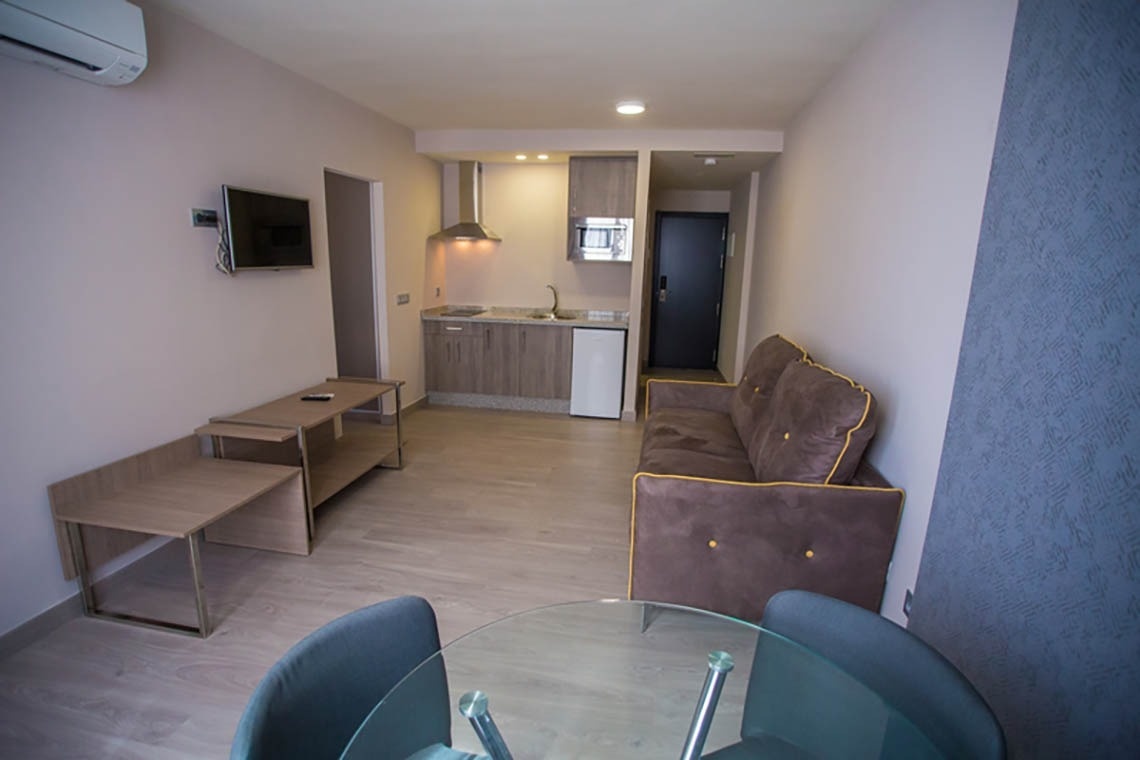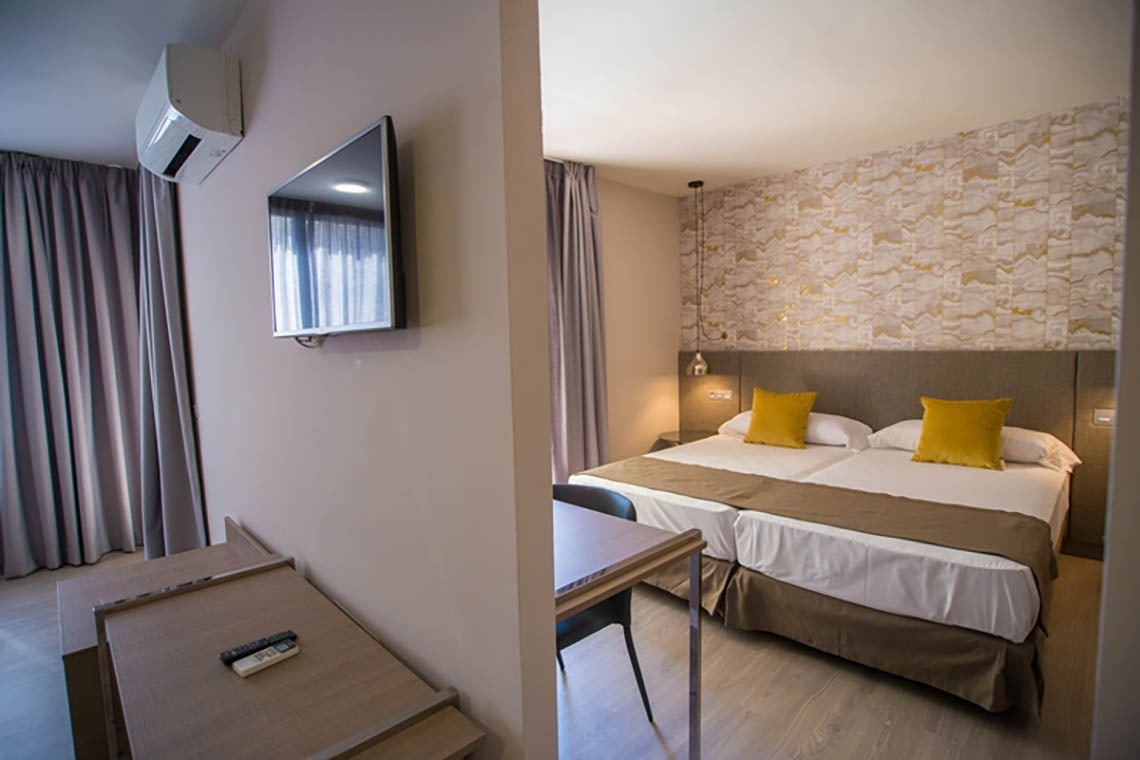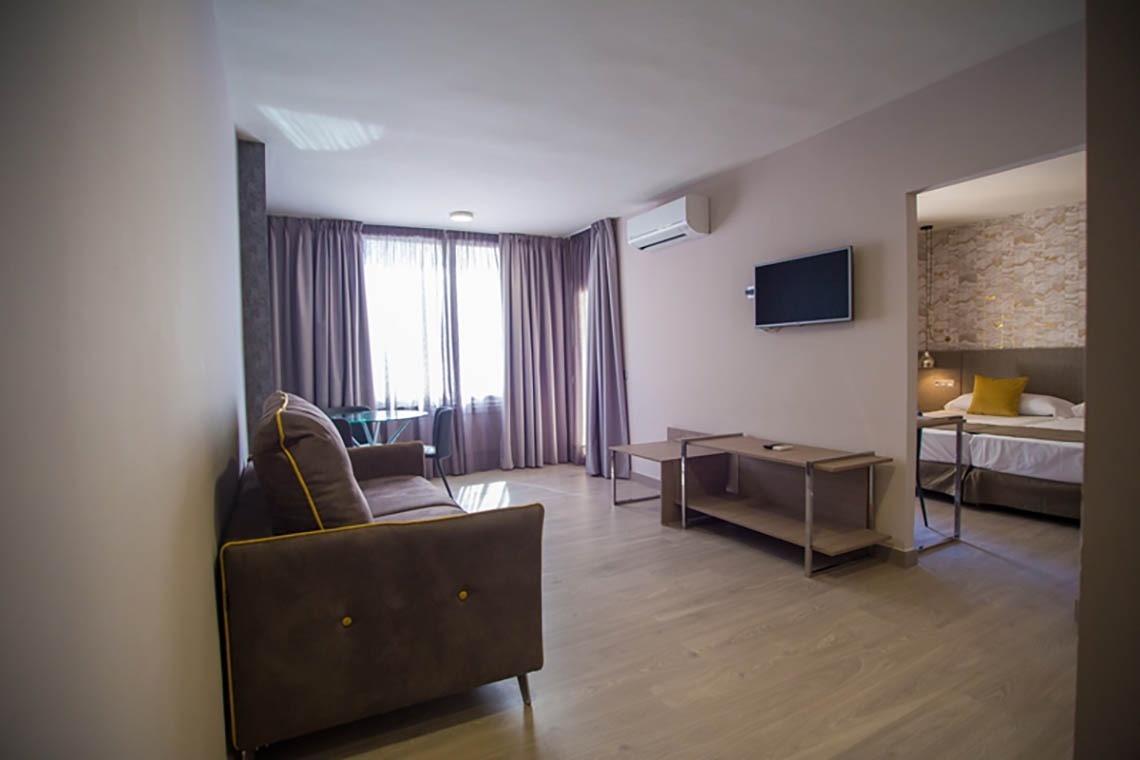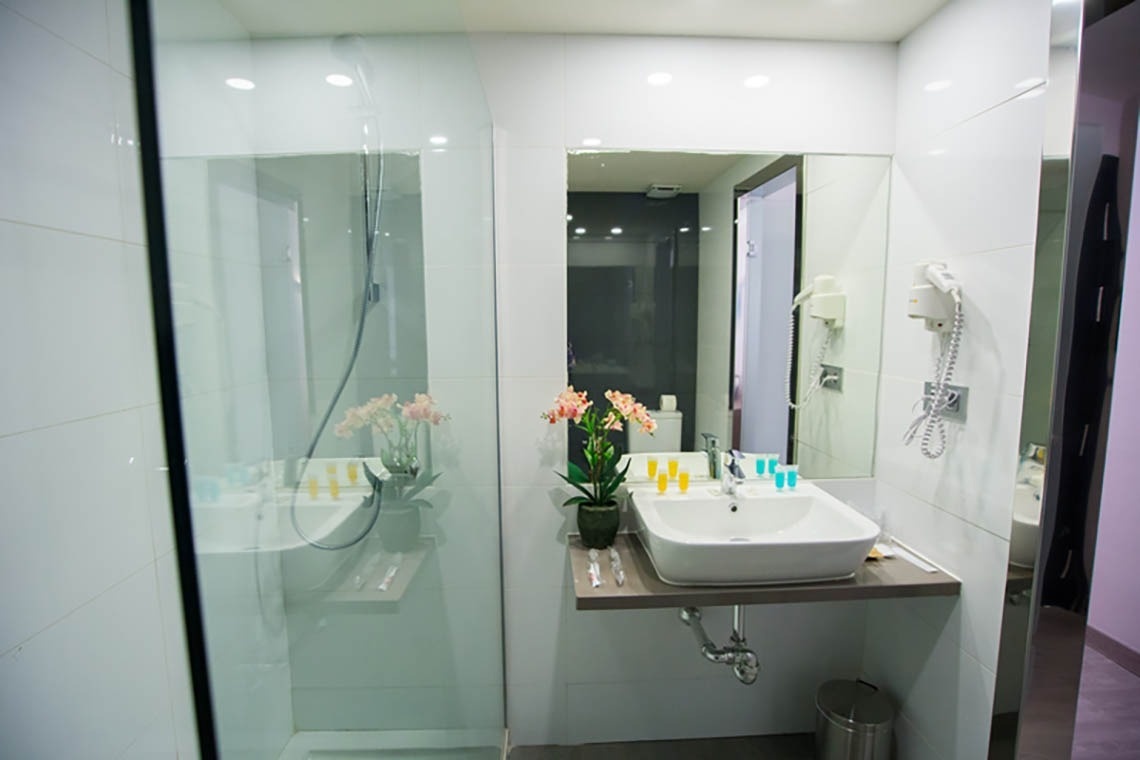 Apartment
Apartment with terrace, has a double bedroom and a sofa bed. It has air conditioning, TV, telephone, safe, desk, seating area, heating, closet, shower, bathtub, hairdryer, free toiletries, toilet, bathroom, kitchenette, refrigerator, electric kettle, utensils kitchen.
Air conditioning ·
TV ·
Bathtub ·
Hair dryer ·
Electric kettle ·
Kitchen