Mallorca apartments Ona Village Cala D'Or
If you're already planning your next holiday, why not consider a hotel or apartment to rent in Mallorca, an island that offers something new every time you visit. The south of the island has several beautiful spots, and you can discover them all from Ona Hotels' apartments in Cala d'Or, the Ona Village Cala d'Or.

Cala d'Or is located in the south of Mallorca. The area is home to a dozen coves and beaches, all with their own unique appeal, which is why these apartments in Cala d'Or are perfect for a holiday full of Mediterranean charm, with options to suit all tastes.

Are you planning a family holiday in Mallorca? At the Ona Village Cala d'Or, we take pride in ensuring comfort and enjoyment for all ages, even the youngest members of the family.

If you're thinking of taking a break with friends, these Cala d'Or apartments make it so easy all you have to do is enjoy everything that the Ona Village Cala d'Or and Mallorca have to offer.

Cala D'Or apartments Mallorca

If we had to choose one word to describe our apartments in Cala d'Or, it would be 'bright'. The white and blue villa-style buildings set in extensive gardens create an authentic Balearic and Mediterranean vibe in a desirable location just a few minutes' walk from the sea and the small cove of Caló d'es Pou. The complex is also centrally located in a quiet residential area that offers all the amenities you could need.

Each apartment at the Ona Village Cala d'Or has been carefully designed with your well-being in mind. Choose from accommodation for two, four or six people - perfect for a family holiday. Each unit offers a fully equipped kitchen, air conditioning, washing machine, private bathroom, hairdryer, iron, flat-screen satellite TV, balcony or terrace and, should you need it, a safe for your valuables; our apartments are designed to offer all the comfort of a Cala d'Or hotel with the convenience of self-catering.

At Ona Hotels, we offer all the facilities you'd expect of a hotel in Cala d'Or: a bar-restaurant, a gym for your workouts, a huge swimming pool, a large games area (with a giant chess set!) and a spectacular jacuzzi for a relaxing soak.

You'll also find a range of services right next to your accommodation, including a shopping centre, pizzerias and various other shops. But best of all, some of Mallorca's incredible beaches are just a few steps from your front door. This fantastic combination of location and facilities makes our accommodation in Cala d'Or a genuine holiday paradise.

Places to visit from your Cala d'Or apartment

If you can tear yourself away from your apartment in Cala d'Or, the island of Mallorca has plenty to offer. Here are a few suggestions:

• Choose from twelve beaches with fine white sand, all protected from the open sea and bathed by Mallorca's calm blue waters. Twelve charming coves with evocative names such as Cala Esmeralda or Cala Gran, s'Amarrador... mini paradises for sun worshippers.
• Visit some of Cala d'Or's highlights, including Es Fortí, the island's defence fortification, or es Pontàs, a stone bridge and natural work of art frequented by the island's climbers. We'd also recommend walks to the local coves.
• Don't miss a boat trip to the island in the Cabrera Natural Park. Its seabed, one of the best-preserved on the coastline, is home to more than 200 species of birds and marine animals.
• Portopetro is another must-see. More than just a picturesque harbour, Portopetro combines modern-day charm with a fascinating history. Once a bustling and lively fishing and commercial port, today it has a more peaceful ambience, ideal for a leisurely stroll. It's also close to several charming coves.
• Santanyí, the municipality to which your Cala d'Or apartment belongs, is an old town with a unique appeal, founded in 1300. Wander through its narrow streets and be sure to visit the market to buy fresh local produce.
Services
Wifi (€ 5/day)
Swimming pool
Gym
Family apartments
Tourist information
Luggage storage
Jacuzzi
Gym
CHOOSE YOUR IDEAL APARTMENT
2-Bedroom Apartment (up to 6 people)
Apartment (up to 4 people)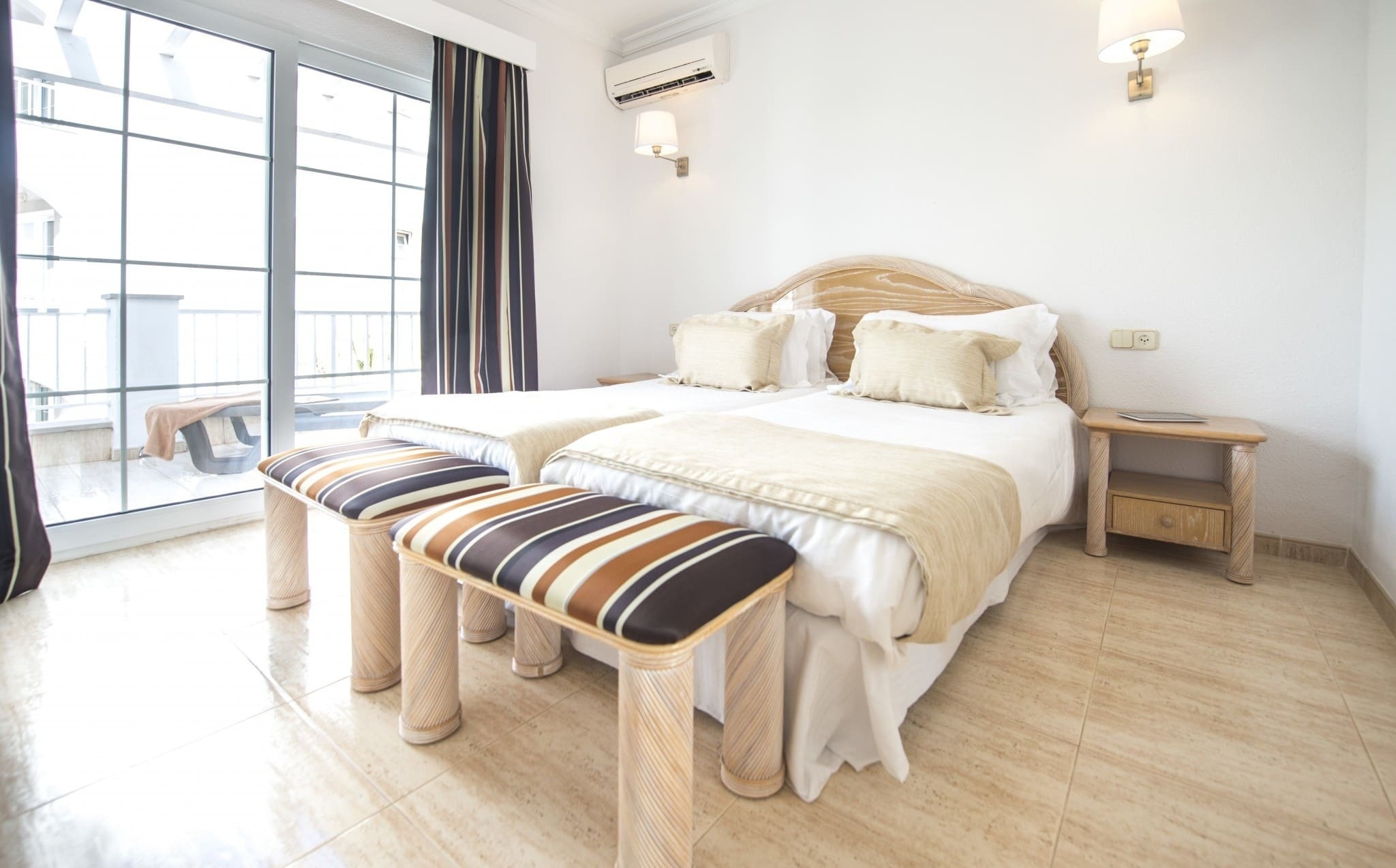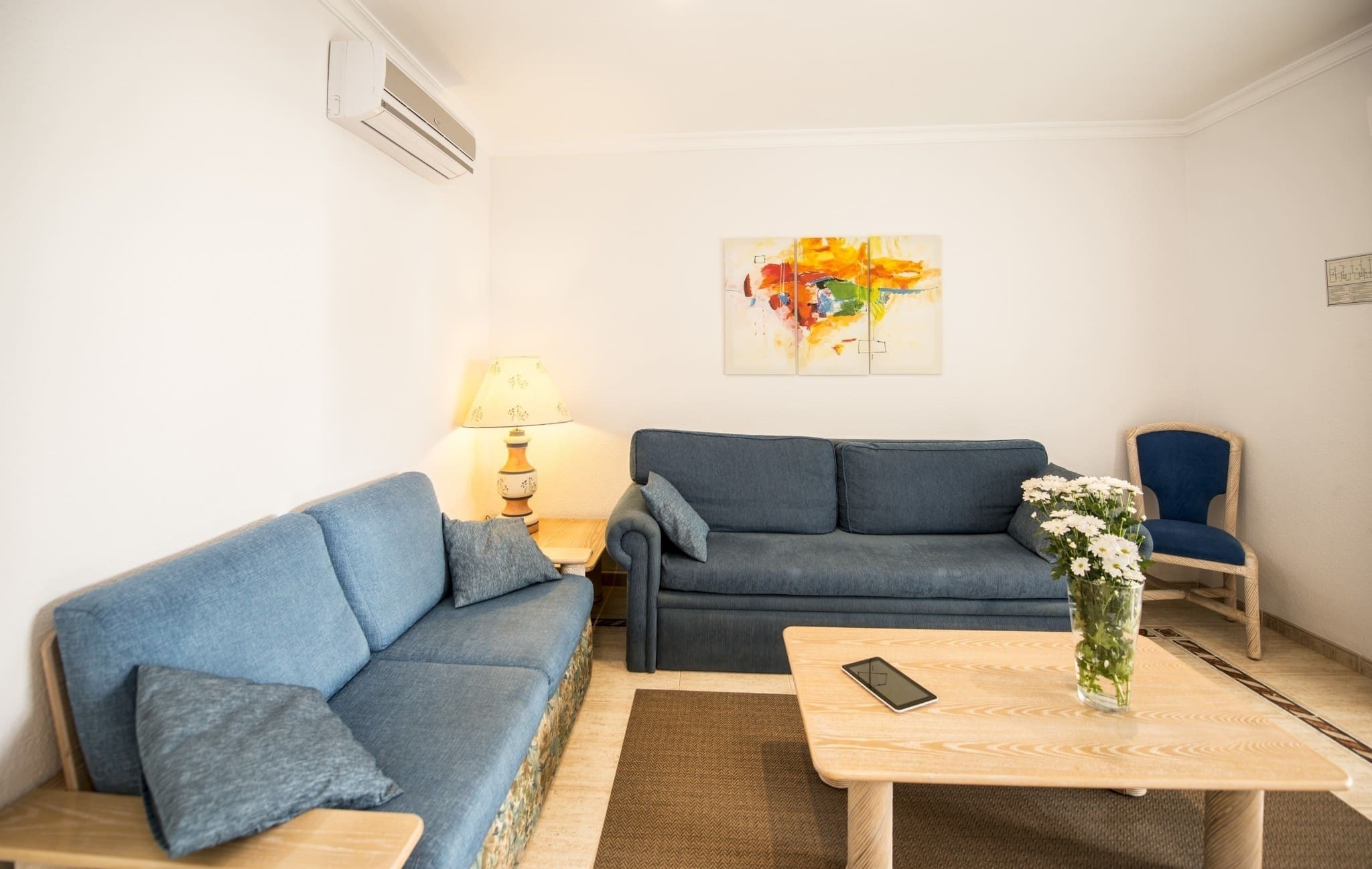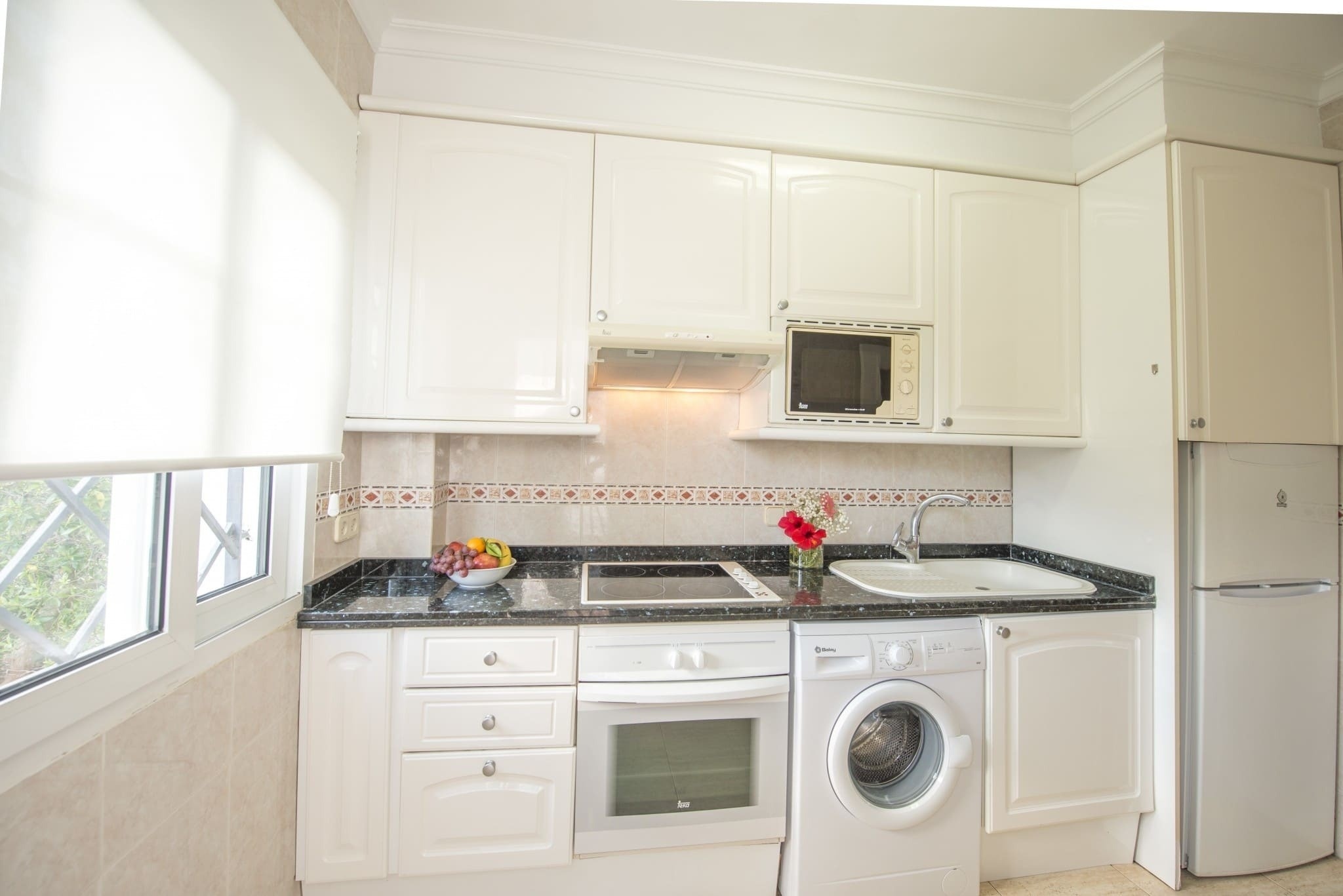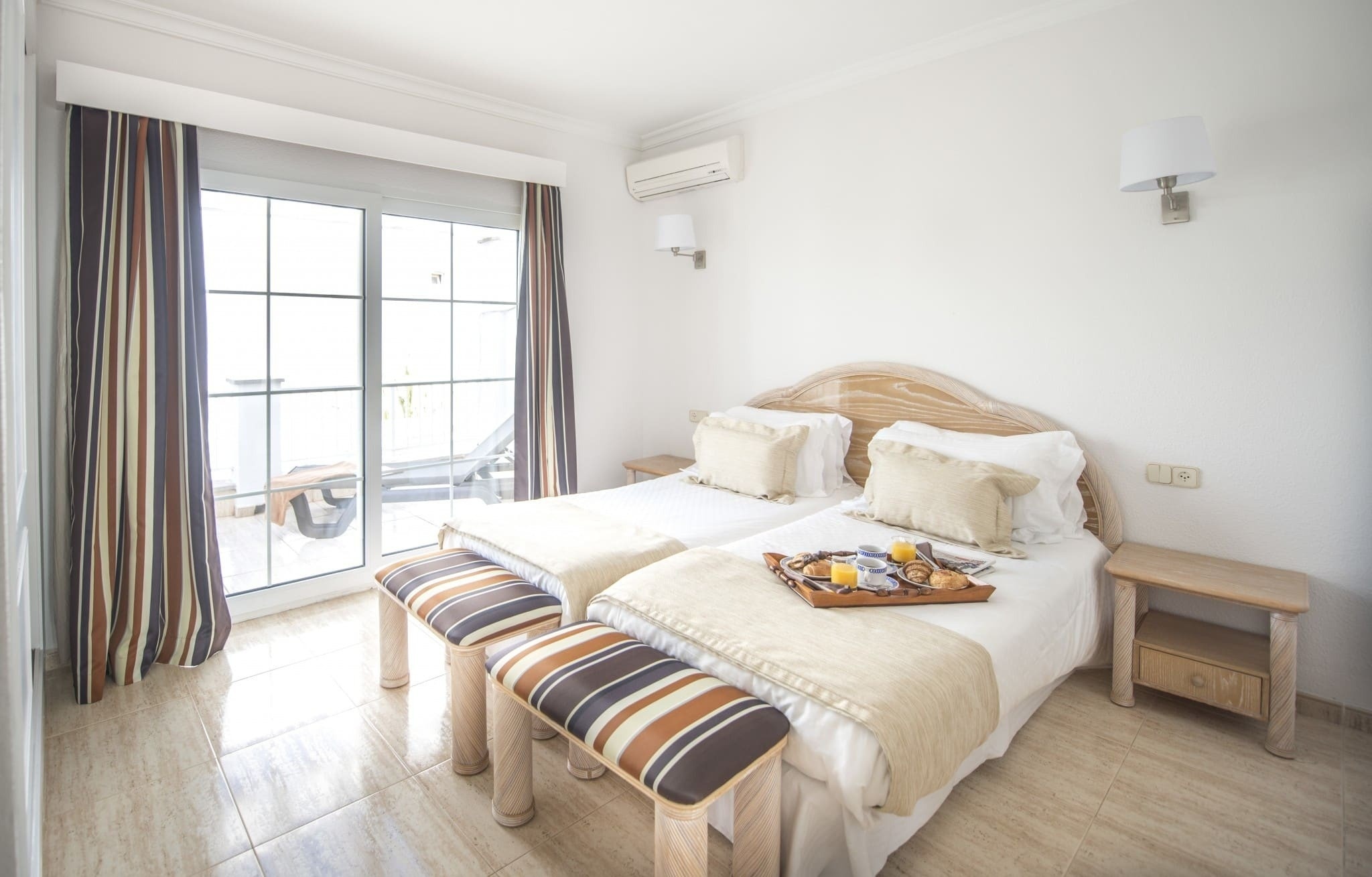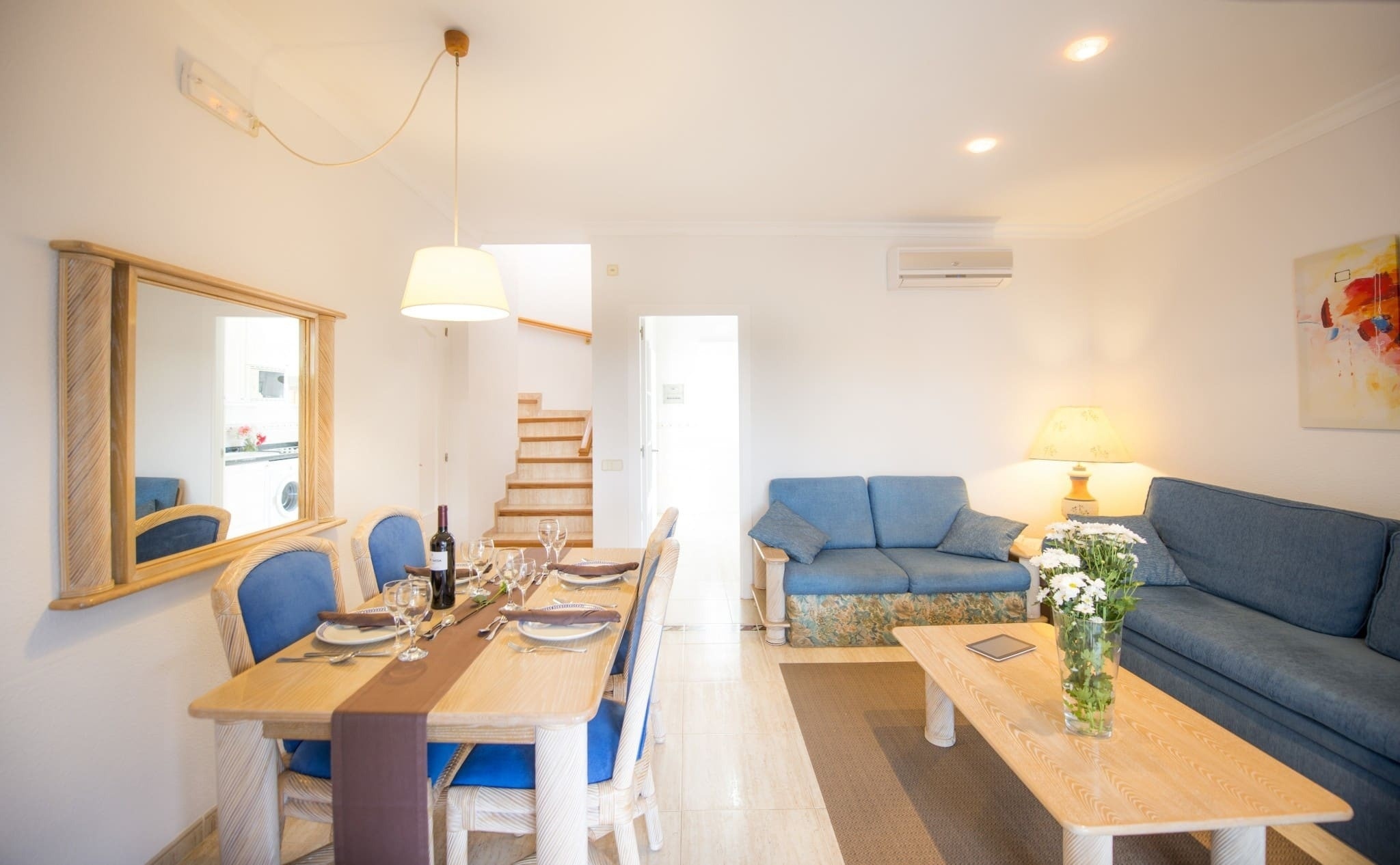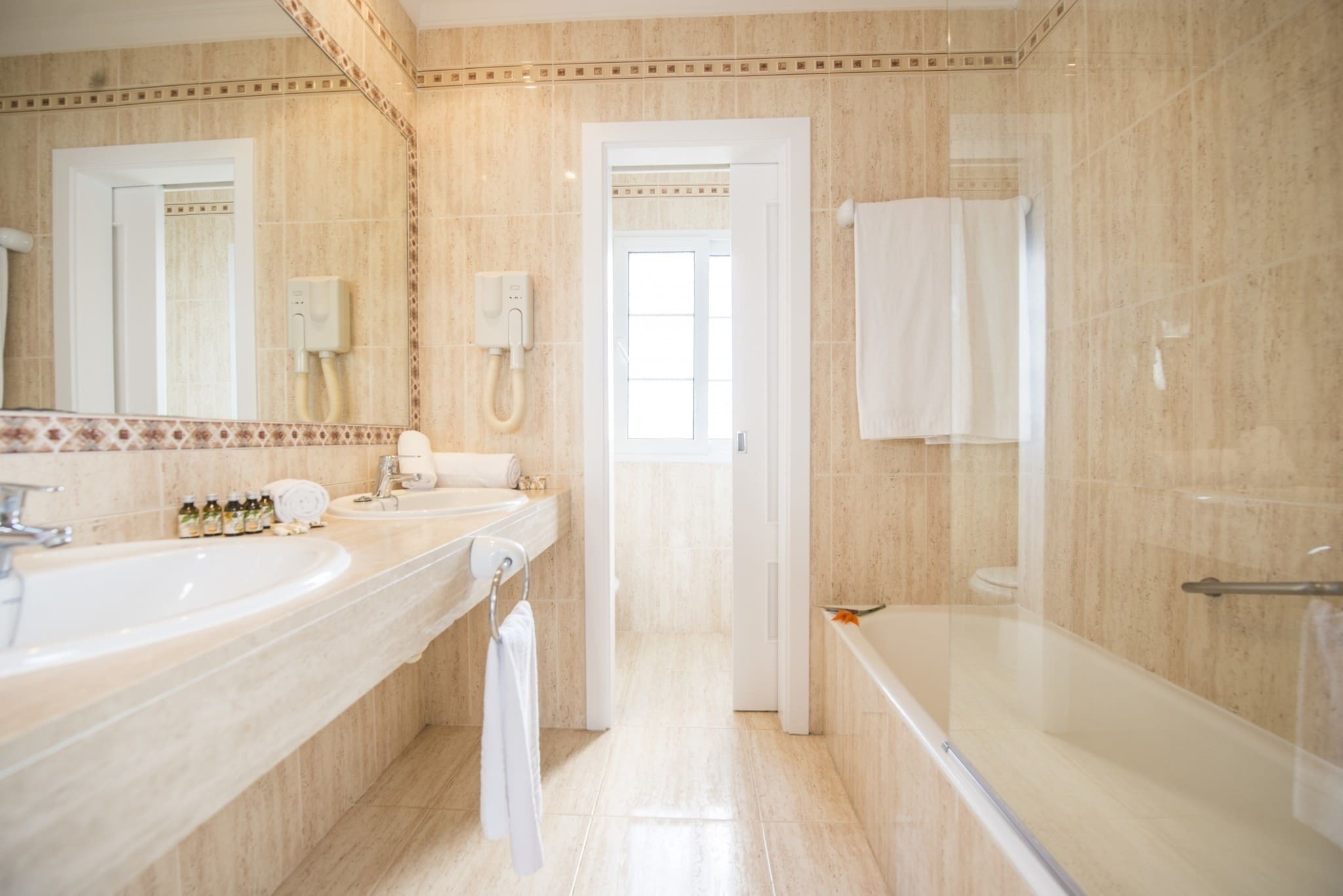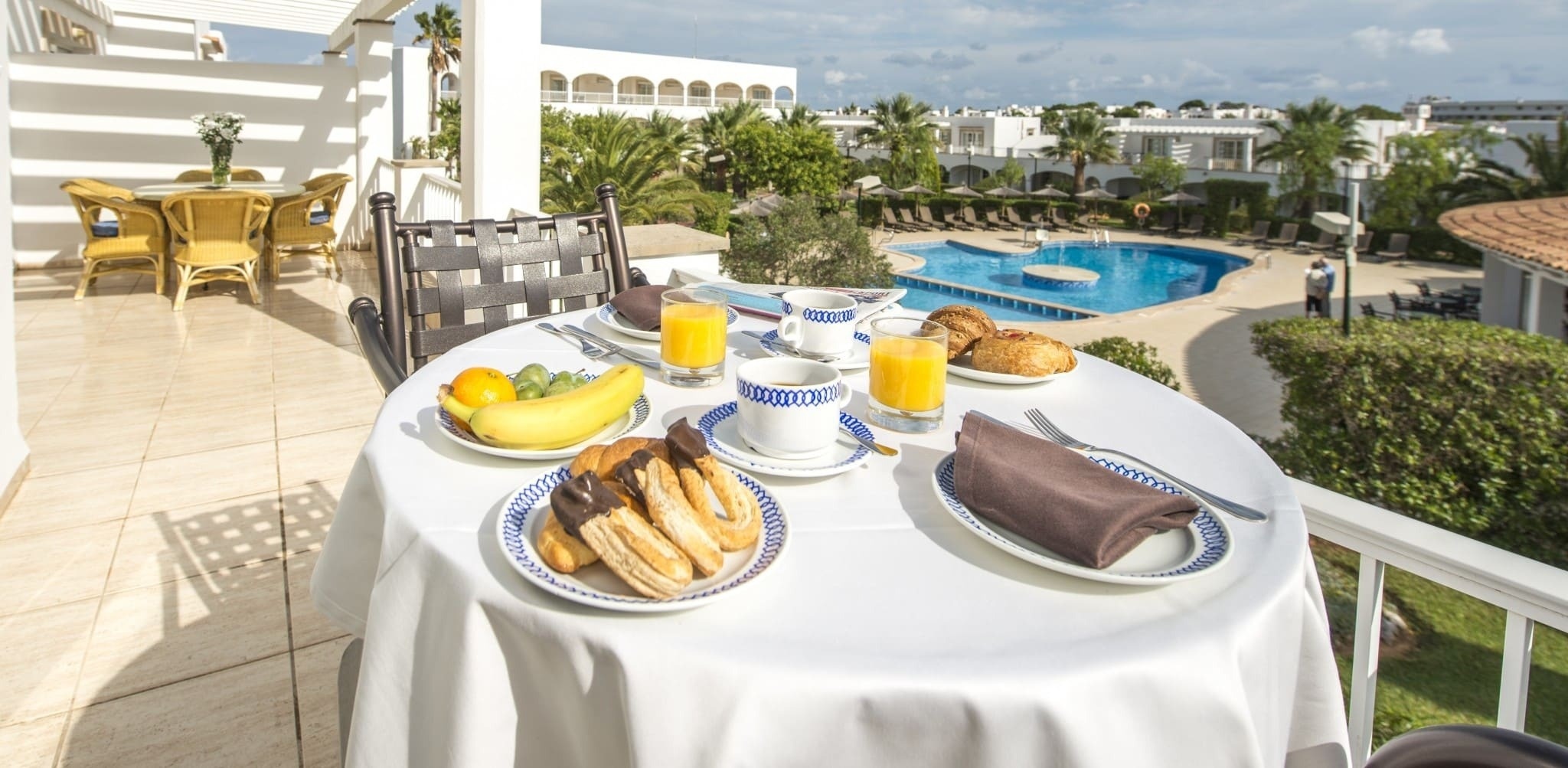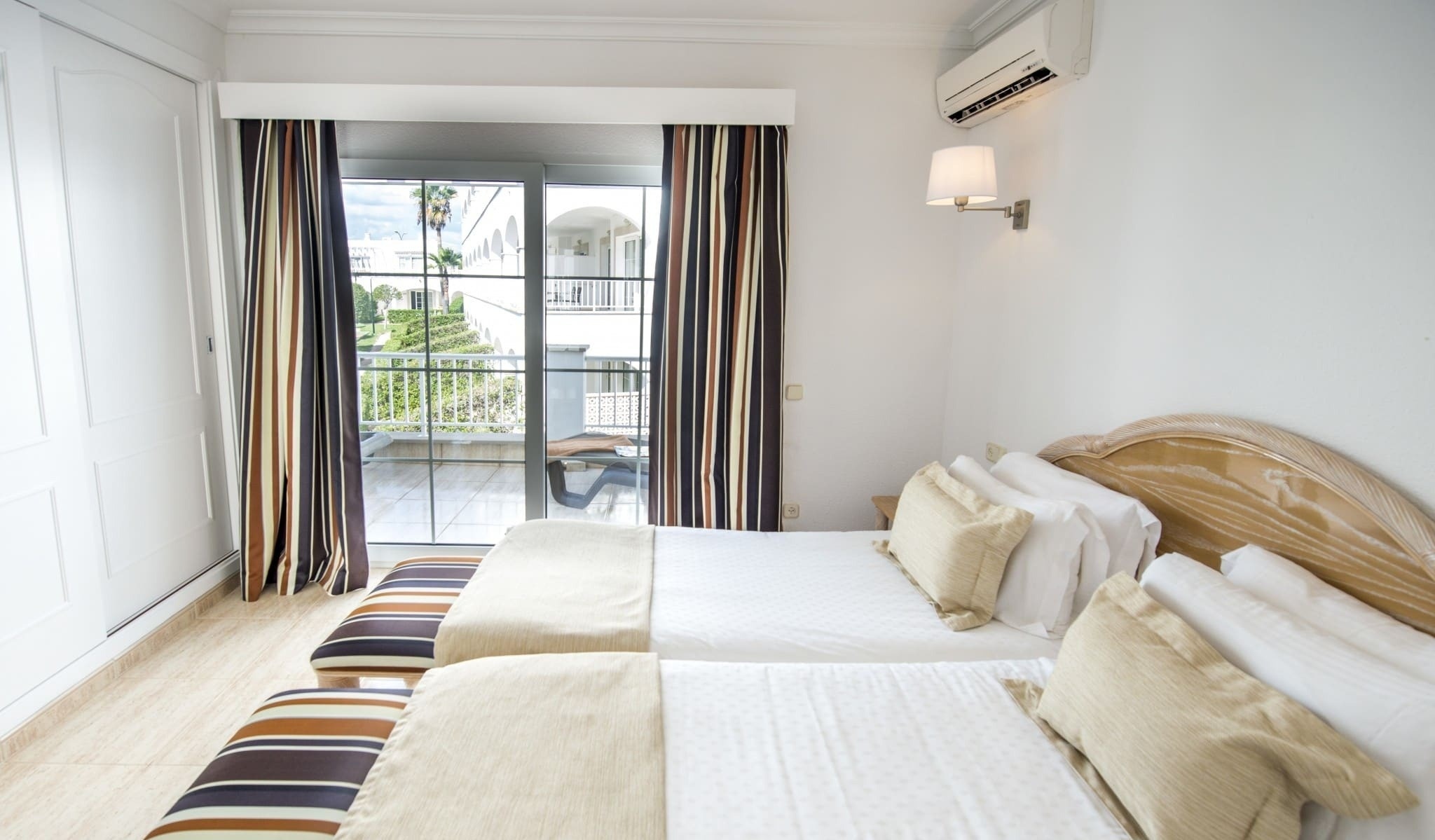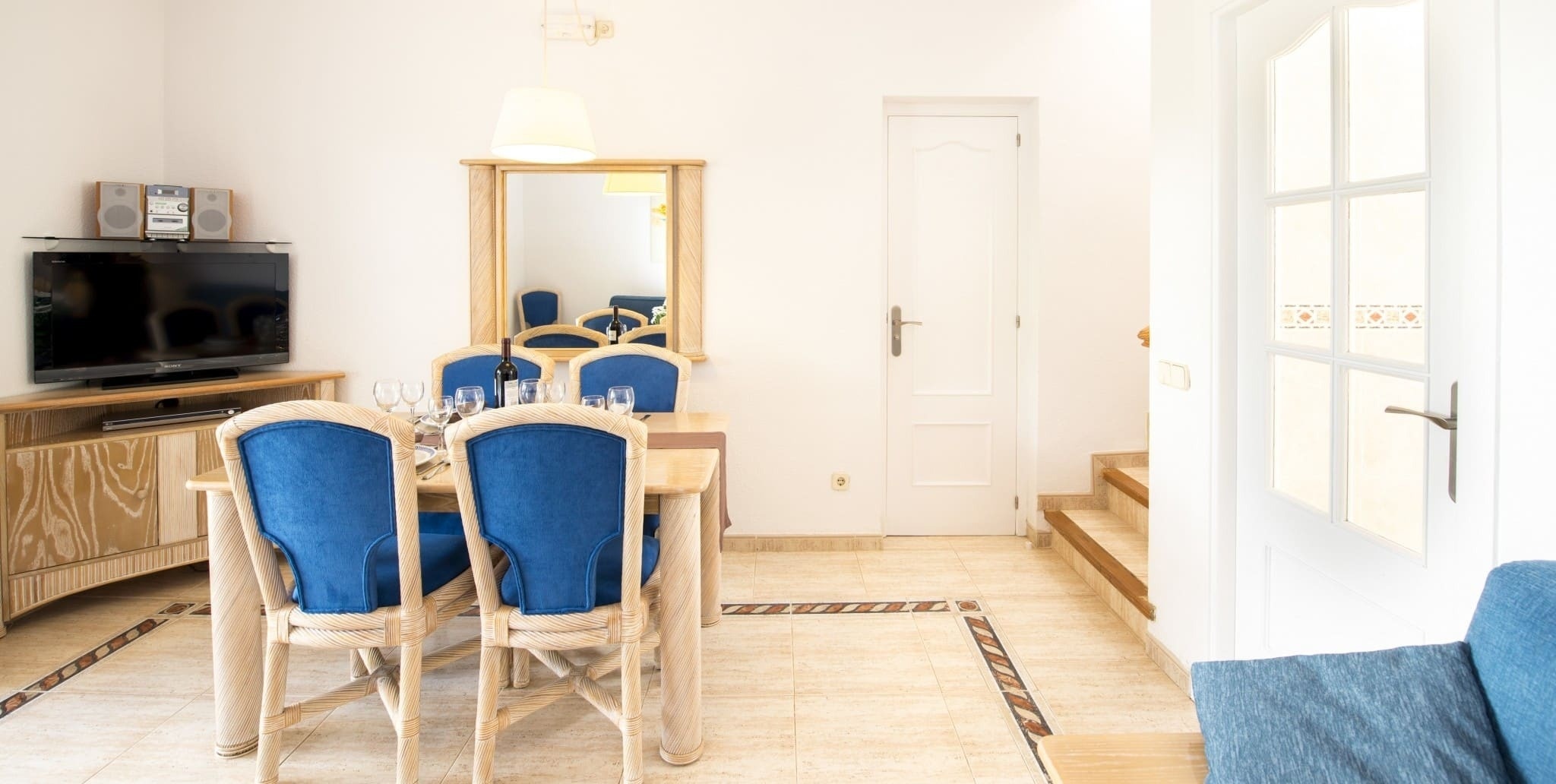 2-Bedroom Apartment (up to 6 people)
Max: 6

70 m2

2 bathrooms + toilet

2 bedrooms + living room
Apartment for up to 6 people: 2 bedrooms (1 with double bed and one with 2 single beds), living room area with double sofa bed, equipped kitchen, washing machine, air conditioning, private bathroom, hair dryer, iron, safe (for a fee), satellite channels, flat-screen TV, and balcony/terrace.
Washing machine ·
Oven ·
Microwave ·
Hair dryer ·
Air conditioning