Apartments in Playa Blanca Ona Las Casitas
Are you planning a holiday in Lanzarote? Book an apartment in Playa Blanca for a unique getaway to the Canary Islands.

If you're looking for an apartment or hotel in Playa Blanca (Lanzarote), the Ona Las Casitas apartments to rent in Playa Blanca offer the perfect base for an unforgettable trip.

At Ona Hotels, we believe a great holiday starts with great accommodation, so our Ona Las Casitas apartments in Playa Blanca (Lanzarote) have everything you need for that much-needed family holiday or long-awaited romantic escape.

Experience the holiday of your dreams from your Playa Blanca apartment

Lanzarote is a destination that combines a rural and traditional feel with landscapes of breathtaking beauty and first-class services for visitors. If you're looking for an apartment to rent in Playa Blanca, Ona Las Casitas gives you the opportunity to stay in one of the best locations on the island.

The Ona Las Casitas holiday lettings in Playa Blanca were designed with your happiness in mind. The resort has all the essential services and enjoys an enviable location practically on the seafront, just five minutes from the beach that gives its name to the town; ideal if you want to base yourself in a Playa Blanca apartment while you explore the coast of Lanzarote.

The complex has bright, open-plan and air-conditioned apartments for two, four or up to six guests, all with a small private patio and barbecue. The generously-sized interiors feature a full bathroom, fully equipped kitchen and a comfortable living room with a flat-screen TV... The Ona Las Casitas apartments to rent in Playa Blanca offer you a real home-from-home for your holiday.

Your apartment in Playa Blanca, Lanzarote, also has access to a sunny communal area with a large swimming pool, playground, petanque pitch and tennis court, so you can relax by the pool or on the terrace of the bar-restaurant, play a game of billiards, or simply take a stroll around the resort to appreciate the way it blends into its surroundings.

Discover Lanzarote

You might not know it, but Lanzarote is one of the world's great ecological paradises, and its dramatic volcanic landscape captivates all who visit. The island has been declared a Biosphere Reserve and is home to three natural wonders: the Chinijo Archipelago, the Volcanoes Natural Park and the Timanfaya National Park.

To start with, we recommend a visit to Timanfaya, a protected area just twenty minutes by car from your holiday letting in Playa Blanca, where you can literally feel the earth move beneath your feet due to the heat being emitted under the surface; see and feel it for yourself at one of the geothermal demonstrations.

Another must-see location is the Chinijo Archipelago. Jump on the ferry that connects Lanzarote with the largest of its islands, La Graciosa, which has only two small villages and some of the best beaches in the Atlantic. It's well worth the trip, so be sure to put it on your list and we'll give you all the information you need to get there back at your apartment in Lanzarote.

Almost all of Lanzarote's beaches are black volcanic sand, but Playa Blanca is the exception to the rule. Like its neighbours, Playa Flamingo and Playa Dorada, the golden sands and turquoise waters are reminiscent of the Caribbean.

Lanzarote also offers delicious and innovative cuisine, wines that are already famous in their own right and even an underwater art museum, so book an apartment at Ona Las Casitas for a holiday you'll never forget!
Services
Swimming pool
Free wifi
Bar / Café
Barbecue
Summer terrace
Car rental
Equipped kitchen
Air conditioning
CHOOSE YOUR IDEAL APARTMENT
1-Bedroom Villa (up to 4 people)
2-Bedroom Villa (Up to 6 people)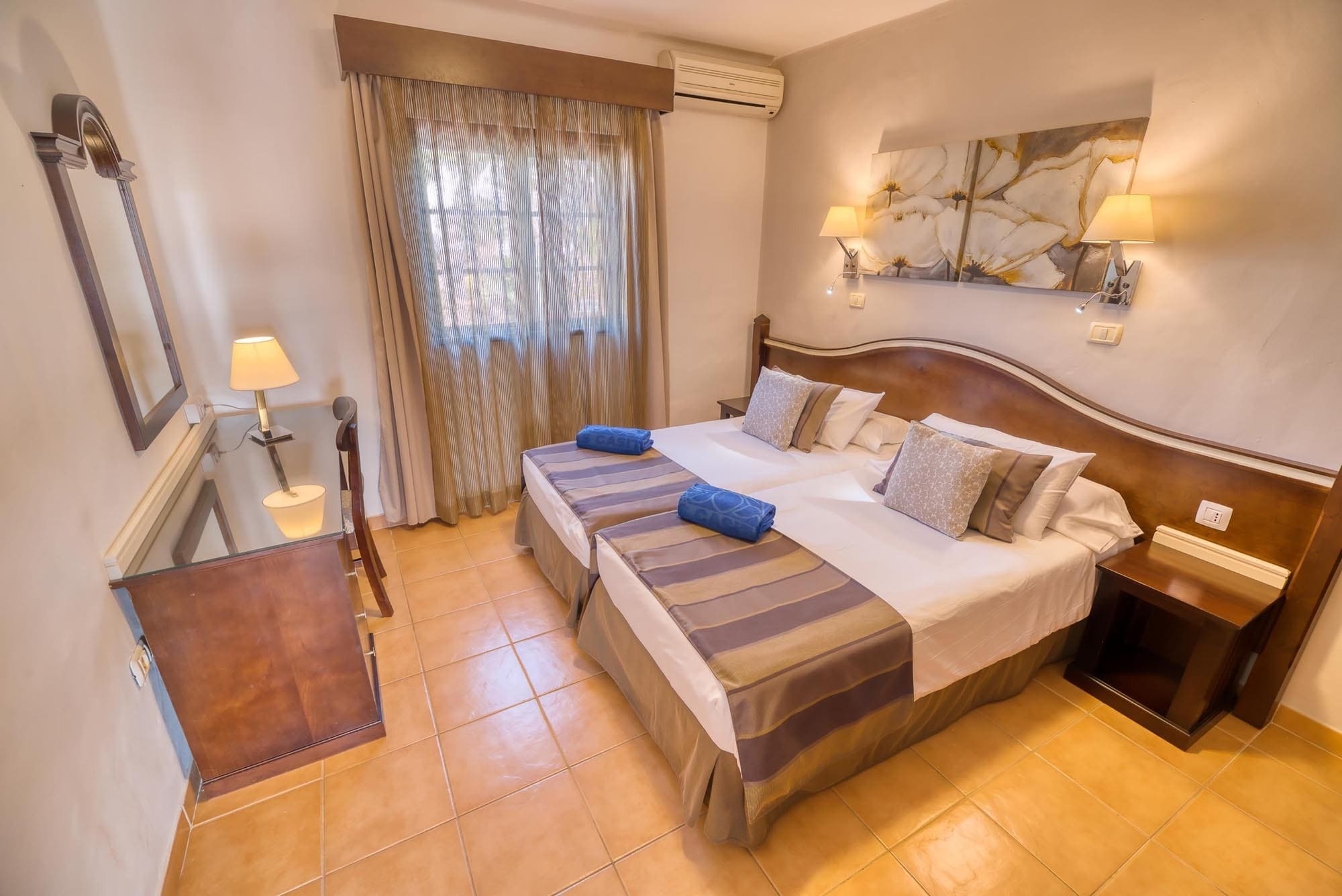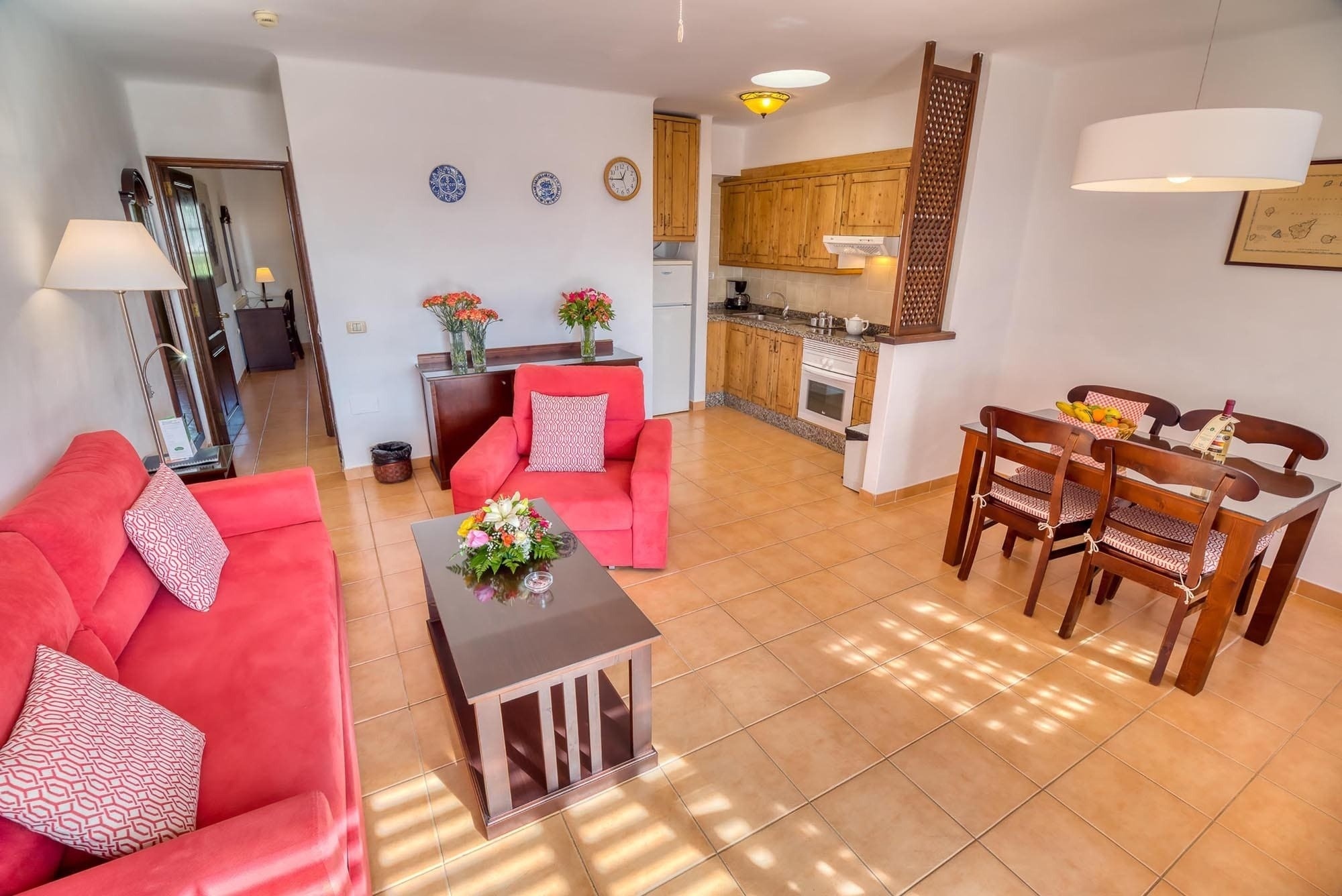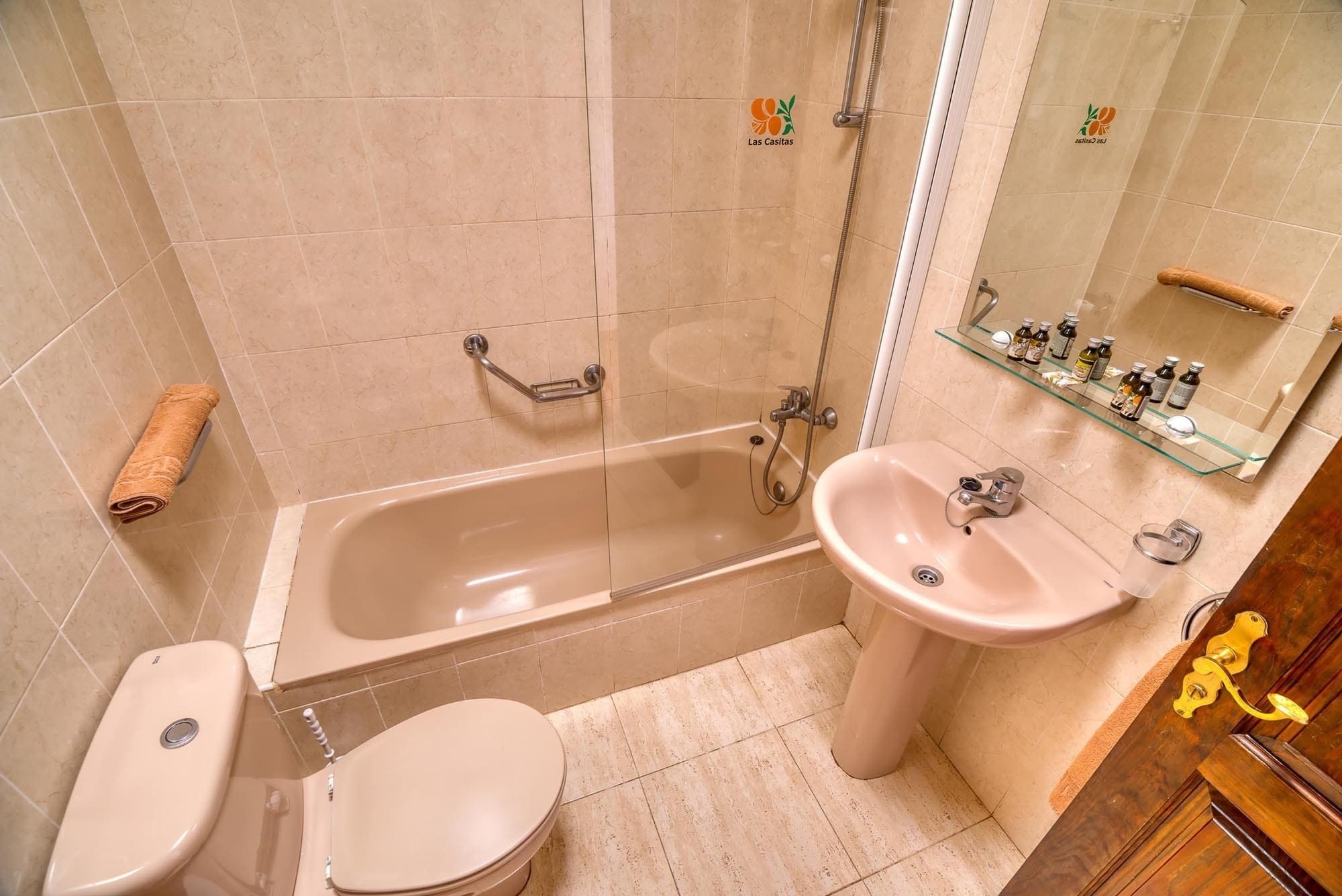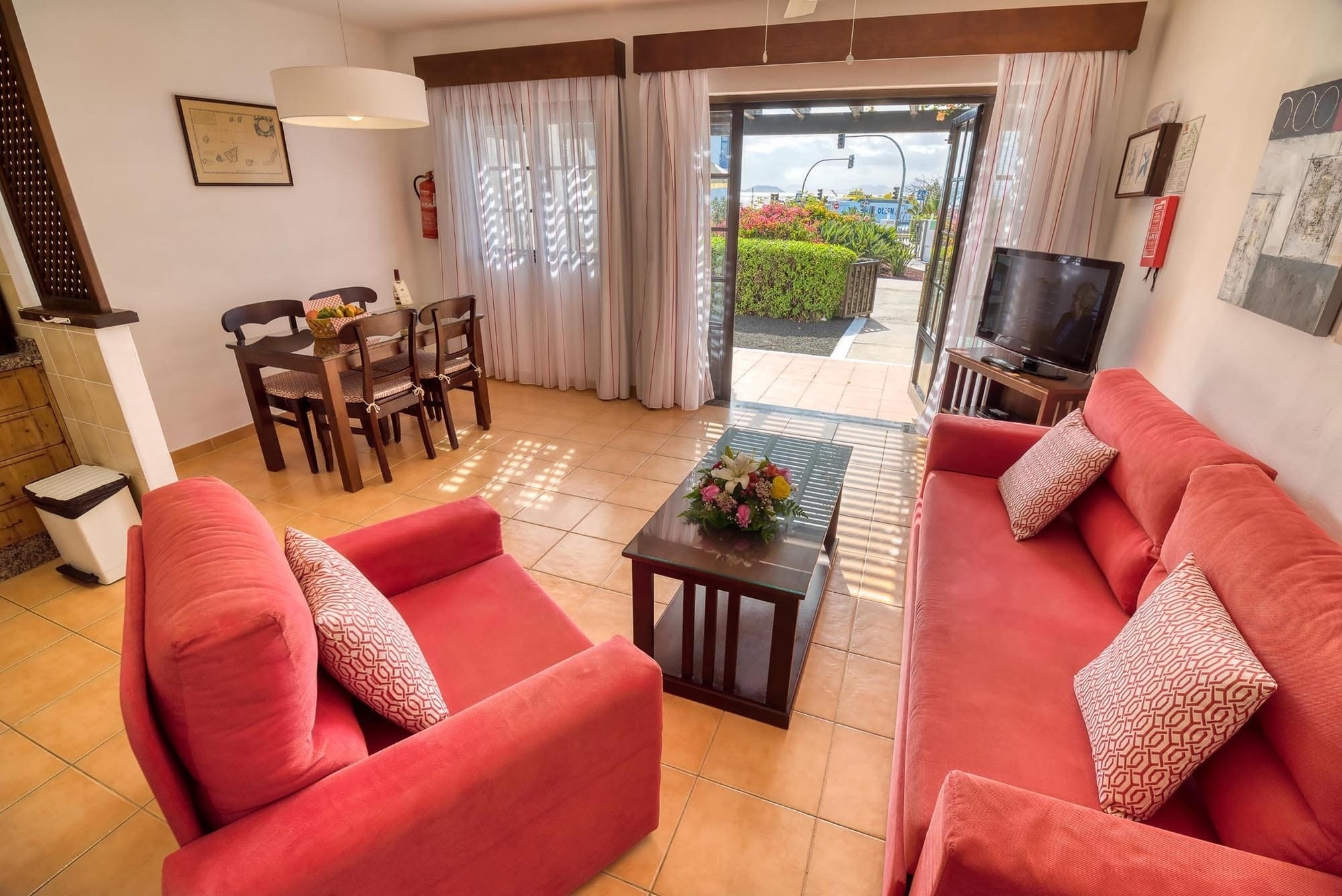 1-Bedroom Villa (up to 4 people)
Max: 4

47 m2

1 bathroom

1 bedroom + living room
One-bedroom villa with two single beds and living room with 2 single sofa beds.

Fully-equipped kitchen. Bathroom with shower and sink, living room with satellite TV, DVD player, air conditioning, and FREE Wi-Fi internet. Equipped with towels and bedding. Weekly cleaning service.
Oven ·
Microwave ·
Fridge ·
TV ·
Terrace