Ona Campanario Mijas apartments
If you are looking for a hotel in Mijas where you can enjoy a pleasant trip with your family or as a couple, in an environment surrounded by vegetation, we are the same. At Ona Campanario we have everything ready for you to experience a very authentic vacation , starting with your accommodation in Mijas .

These holiday apartments on the Costa del Sol are located on the Mijas coast, just a 15-minute walk from the wonderful Calahonda beach. It is a privileged and very special place, do you want to know why?

• The best beaches on the Costa del Sol at your fingertips, in one of the most beautiful destinations in the Mediterranean , where its abundant fine sand beaches and inviting blue waters await you.
• A delicious climate: The Costa del Sol does not receive that name for free. It is characterized by an average of 325 sunny days a year! The temperatures are also great, so any time of the year is a good time to come to your holiday apartment on the Costa del Sol, Ona Campanario , to enjoy the wonders of the region.
• Mijas: Our aparthotel is located in one of the most beautiful towns in the area , Mijas, a classic and shiny coastal town whose streets are dotted with history. There is much to see!
• Ideal for adventurers: The Costa del Sol region is full of places to discover in the most fun ways: practice water sports, go by cable car, play golf, go hiking... Ask us! We assure you that there are activities for all tastes .

Your apartment in Ona Campanario, Mijas

The Ona Hotels holiday apartments on the Costa del Sol take care of all the details so that you can live a dream holiday in them, whether it is a family holiday or a romantic weekend getaway. Our reception is open from 9:00 a.m. to 5:00 p.m. and is ready to welcome you to this fantastic complex with three outdoor pools , ideal for relaxing after a day at the beach and excursions. Discover with Ona Hotels all the comfort that a hotel in Mijas can offer you from the independence of your apartment in Ona Campanario .

We have apartments with up to 3 rooms designed to make you feel at home . These accommodations in Mijas have all the necessary equipment to make your stay as comfortable as possible : air conditioning, private balcony, TV, kitchen with microwave and fridge, and even a washing machine.

Things to do in Mijas

Mijas is a beautiful town located in a dream region . Getting lost in its streets is a pleasure, and you will be amazed by the beauty of its typical white Mediterranean houses .

You can start your visit in the Plaza Virgen de la Peña. There you will find a curious monument: the statue of a donkey. And it is that this animal is the symbol of Mijas. For this reason, one of the attractions of this population is the famous donkey-taxi. If you feel like taking a ride on this animal, there you can hire it and visit the town in a different way.

Also, when you arrive you will discover that Mijas is very large: Mijas Pueblo, where the Plaza de la Constitución is, Las Lagunas, next to Fuengirola... and La Cala de Mijas, which is the closest area to Ona Campanario , your accommodation in Mijas .

There are also corners that you cannot miss during your stay: Butibamba Beach, Las Buganvillas Beach, the Battery Tower of Cala del Moral and the Church of Santa Teresa, very close.

And if what you like is water sports, you can choose what you like best: windsurg, kitesurfing, sailing, diving, snorkeling or simply a quiet boat ride through the blue waters of the cove of Mijas.

Are you thinking of a hotel in Mijas to enjoy the Costa del Sol? In the comfortable Ona Campanario apartments, you will live a vacation at your leisure and with the company you choose. At Ona Hotels we believe that your trip begins in your accommodation and, therefore, we take care of every detail to offer you the best well-being.
Services
Wifi (€ 5/day)
Swimming pool
Gym
Meeting room
Equipped kitchen
Game's zone
Family apartments
Tourist information
CHOOSE YOUR IDEAL APARTMENT
2 Bedroom Apartment (6 people max.)
2 Bedroom Apartment (4 people max.)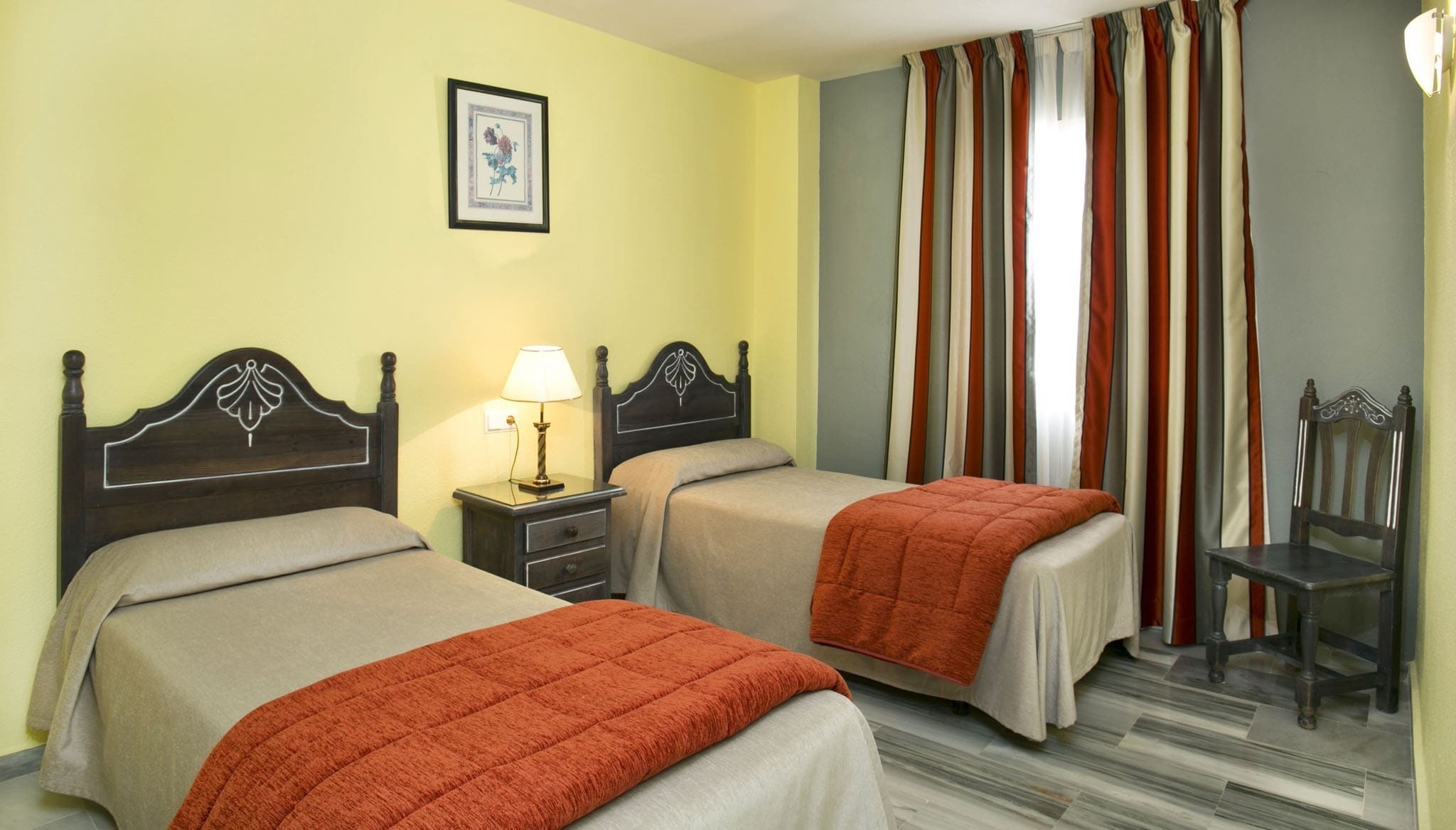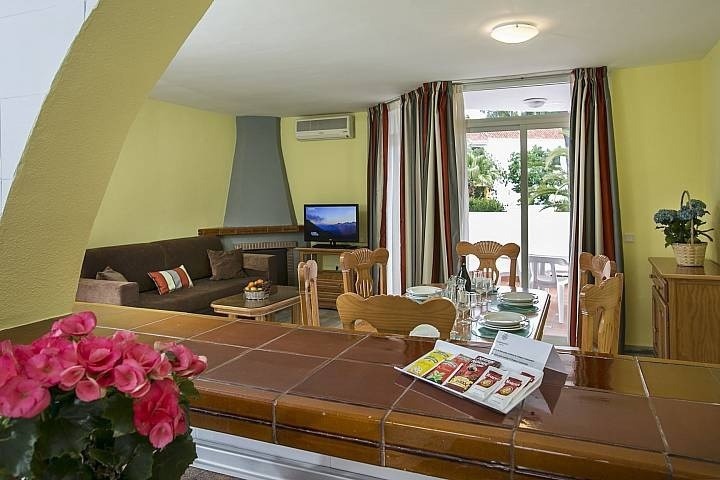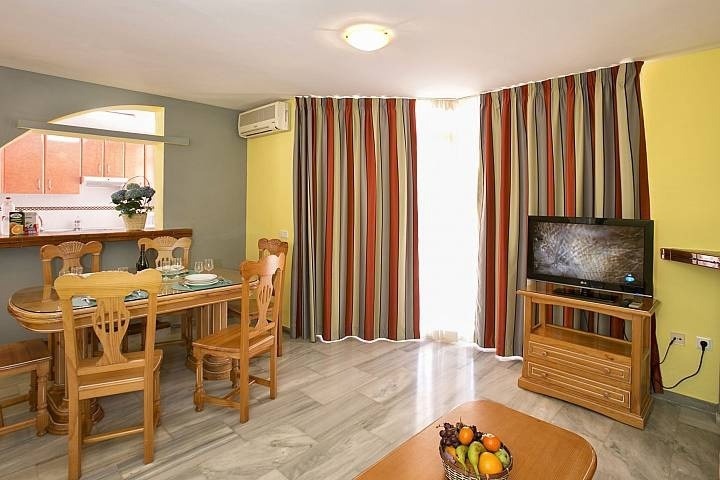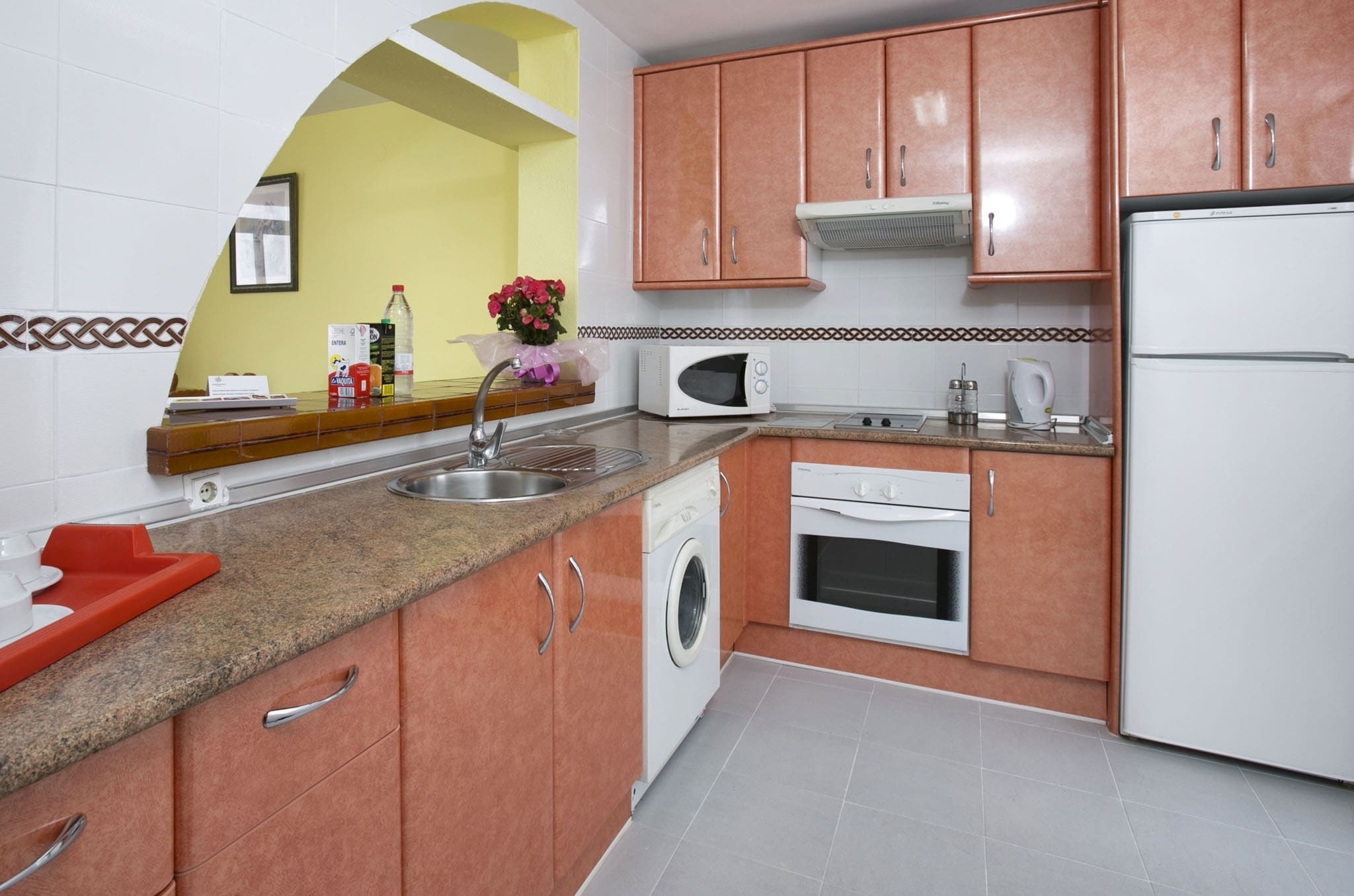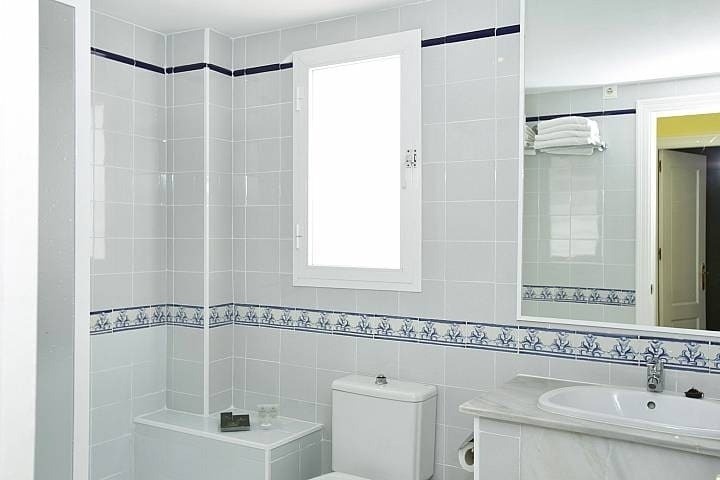 1-Bedroom Apartment
Max: 4

55 m2

1 bathroom

1 bedroom + living room
Apartment for up to 4 people with 1 bedroom, double bed or 2 twin beds, living room with sofa bed, equipped kitchen, air conditioning, bathroom, hairdryer, iron, satellite TV and terrace.
Washing machine ·
Cleaning kit ·
Oven/stove ·
Microwave ·
Air conditioning