Andorra apartments Ona Dorada El Tarter
Are you planning a holiday in Andorra? Our apartments in El Tarter, Ona Dorada El Tarter, provide a comfortable home away from home so you can experience nature, hiking, and winter sports like never before, whenever and with whomever you choose!

As you'd expect from Ona Hotels, our cosy El Tarter apartments ooze authentic Andorran style in even the smallest of details. Occupying a privileged location in the Pyrenees, the attractive stone and wood-built building sits at the foot of the magnificent El Tarter mountains.

If you're looking for an apartment in Andorra, our accommodation in El Tarter is ideally located just 5 minutes from the largest ski resort in the Pyrenees, Grandvalira, which can be accessed by cable car from the town. The Ona Dorada El Tarter has comfortable one-bedroom apartments for two to four people and two-bedroom apartments for up to six people. All are fully equipped, making them a superb option for a fantastic holiday with friends or family .

Do things your way in our apartments in Andorra

Your Andorra apartment in El Tarter has been designed so that you can share those special holiday moments with whoever you choose. What could be better after an exhilarating day on the slopes than coming home to enjoy a nice warm bath, catch up on your favourite series, immerse yourself in a good book or get busy in the kitchen cooking your favourite dish. Just don't forget to leave us the recipe!

At Ona Hotels we like to pamper your loved ones, and that's why our Andorra apartment is also ideal for the youngest members of your family  . Our commitment to rest and well-being ensures you will have all the comfort and conveniences you could wish for.

If you're thinking about booking a winter holiday, don't hesitate to put your trust in Ona. Our Hotel El Tarter in Andorra offers cosy, fully equipped apartments that are both well insulated and comfortably heated, because we understand that the best thing about the cold is coming back to the warm!

Looking for the perfect getaway   for two? Experience the pleasure of stargazing against the backdrop of El Tarter's imposing mountains, lean out on the balcony and feel the Andorran night on your skin. Wake up to a new day full of authentic adventures or relaxed, peaceful pursuits; the choice is yours.

What to do in El Tarter

Andorra is the perfect place to experience high mountain gastronomy, shop for designer brands at competitive prices, visit leading spas and wellness centres and, of course, enjoy skiing and sports surrounded by nature. At the Ona Dorada El Tarter apartments, our priority is making sure you get the most out of your holiday in authentic Andorran style. That's why we'll make sure you have all the information you need to plan your activities and excursions. We can also arrange your ski passes for the Grandvalira ski resort. So let Ona be your guide as you discover Andorra, freestyle!

Di Take to the slopes in Grandvalira 

The Grandvalira ski resort has 210 kilometres of piste distributed over seven sectors, with options for all snow lovers, whatever their age or level. The area also has a large number of bars and restaurants with spectacular views.

The El Tarter sector is one of the most dynamic in the resort, with freeride areas and snow parks with different challenges, perfect for getting that adrenalin pumping with your friends. And when night falls... a vibrant après-ski scene comes to life, with concerts and parties set to the backdrop of the mountains. Definitely not to be missed! 

If you're holidaying with the kids, they'll have a great time in the themed children's areas like the Bababoom Circus, and El Tarter also has nurseries and snow gardens for the little ones. Overall, Grandvalira is a first-rate option for a family  holiday in the snow.

Holidays in the heart of nature

Can you enjoy Andorra's mountains without snow? Of course! You'll be amazed at the range of activities on offer in summer. Experience the pleasure of hiking along paths covered in snow just a few months before, discover breathtaking lakes and awe-inspiring landscapes, or fly down mountain trails on two wheels, near our apartments in Andorra.

In Grandvalira you can play golf on the highest course in Europe. Located in Soldeu, it covers an area of 16 hectares, is 2,590 metres long, and offers a 33 par game with 9 holes.

After all that action, why not treat yourself to a well-earned meal at a local restaurant or unwind at a club with a sauna and solarium close to your El Tarter apartment. For a vibrant town with a year-round atmosphere, visit Soldeu, just 5 minutes away. And if free climbing is your thing, head to the 33-metre high Canillo climbing wall. The facility is suitable for all levels, and equipment and instructors are available.

So, how about it? Are you ready for Andorra? Start your holidays in an apartment in Andorra with Ona Hotels and do things your way!
Services
Wifi (€ 5/day)
Family apartments
Ski pass
Parking (8€/day)
Luggage storage
Cots available
Tourist information
CHOOSE YOUR IDEAL APARTMENT
Apartment (up to 4 people)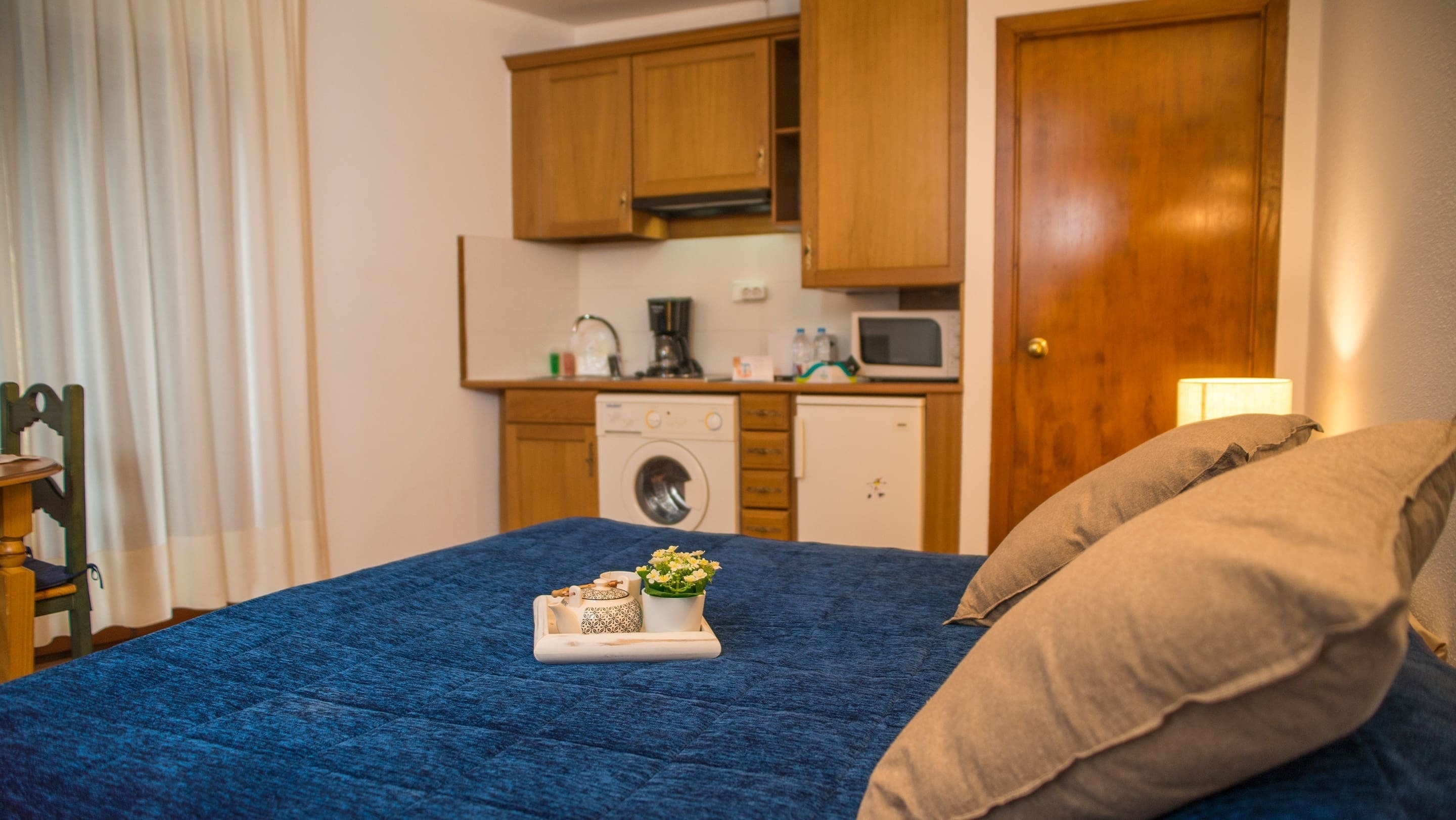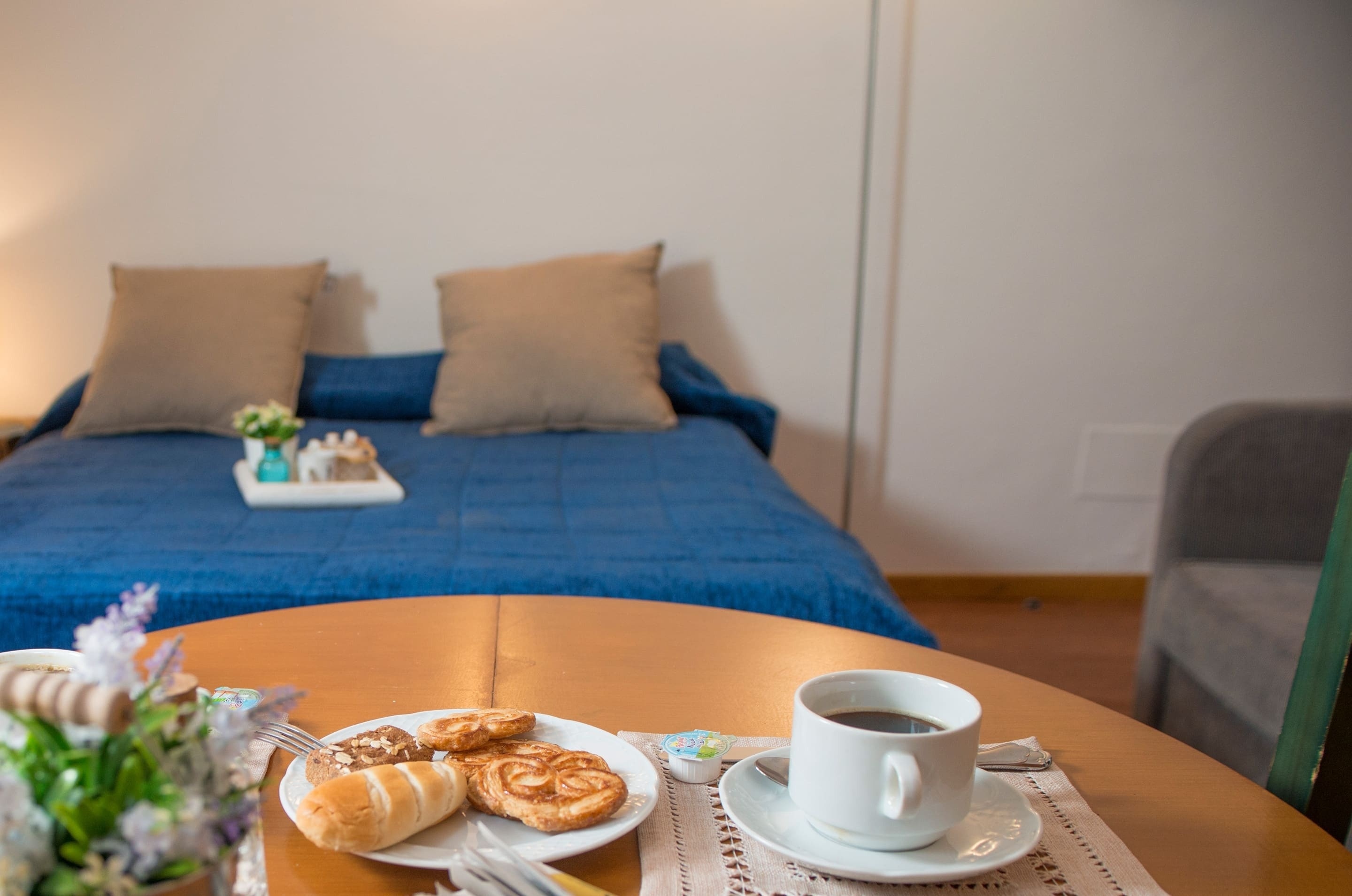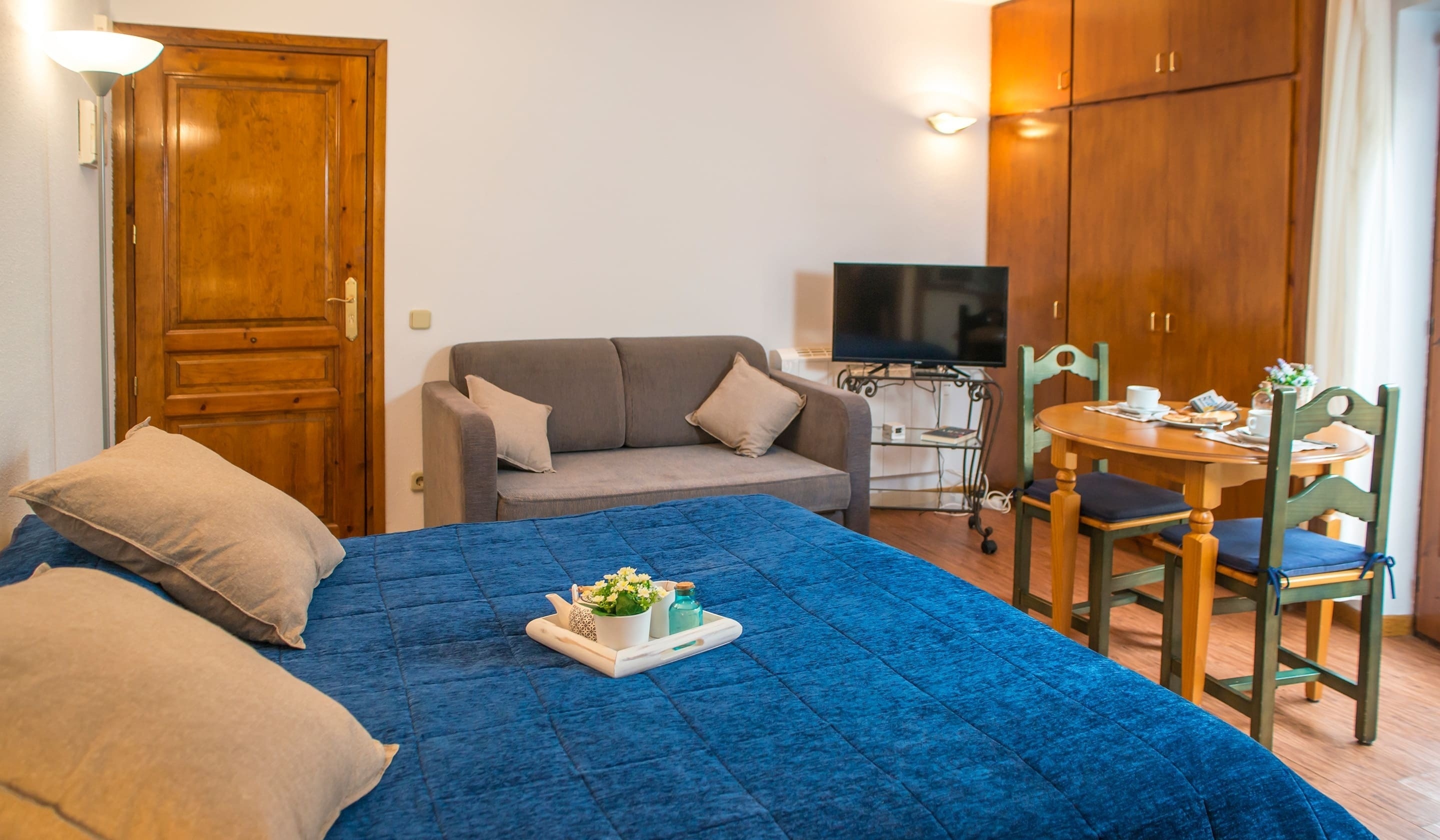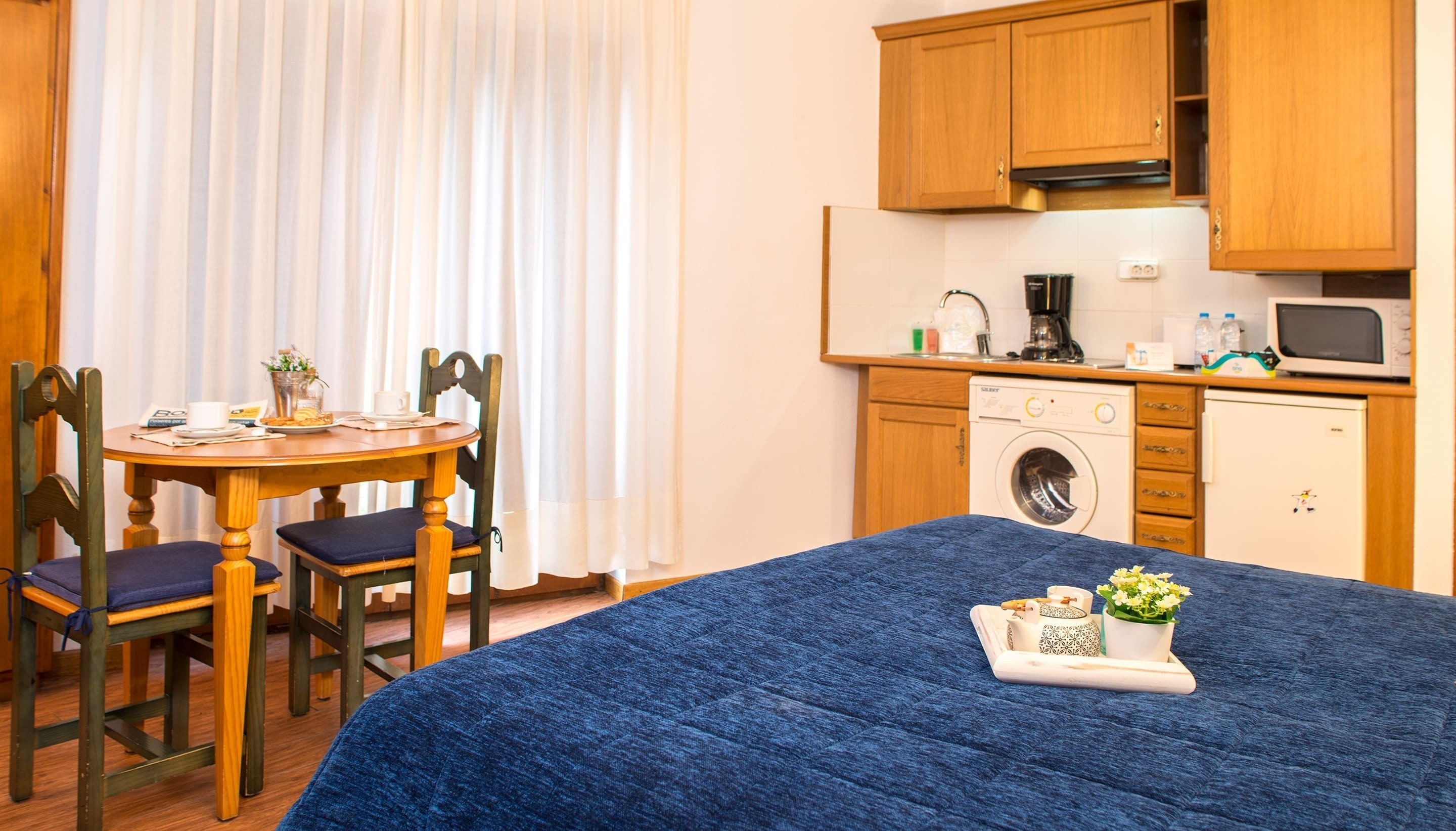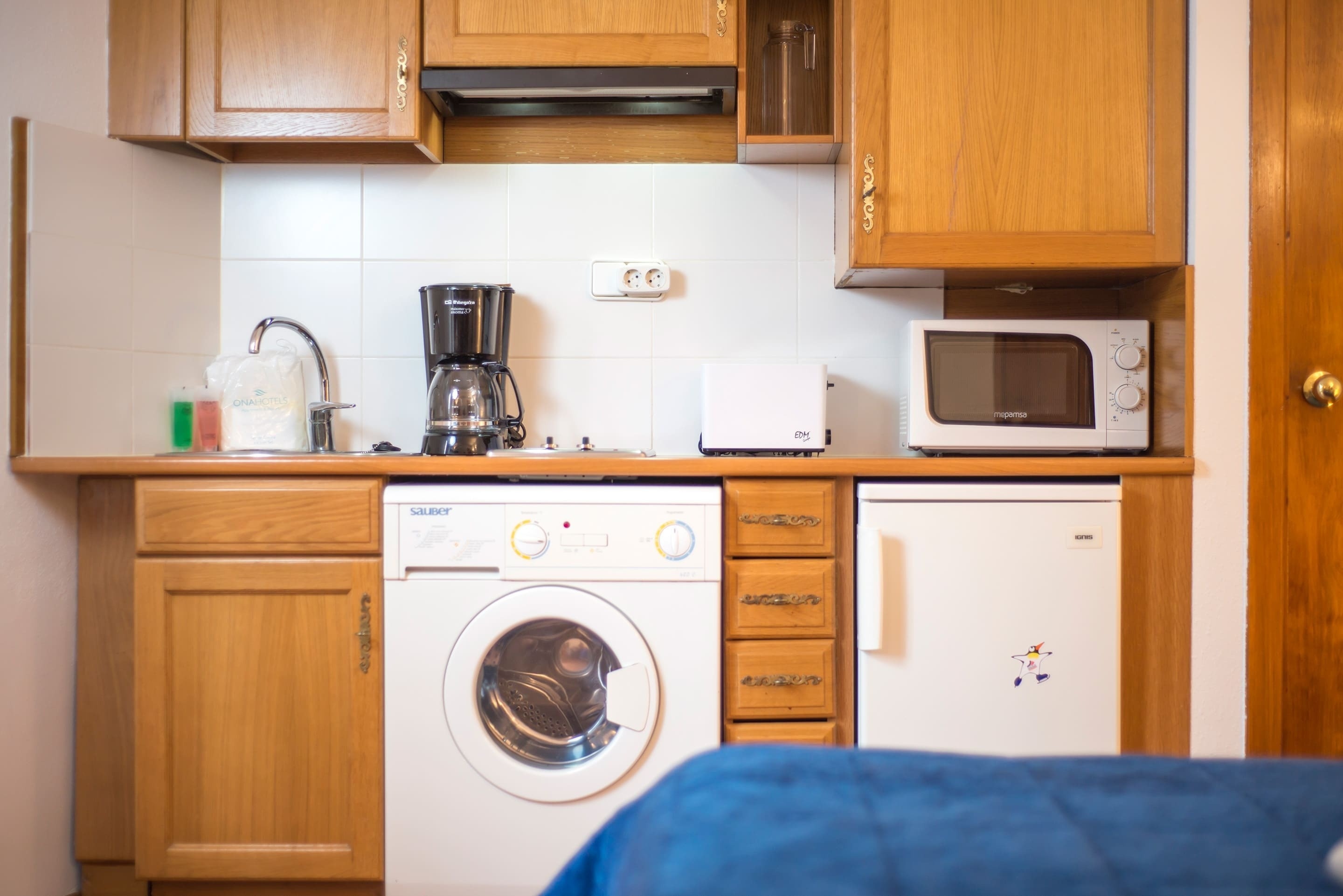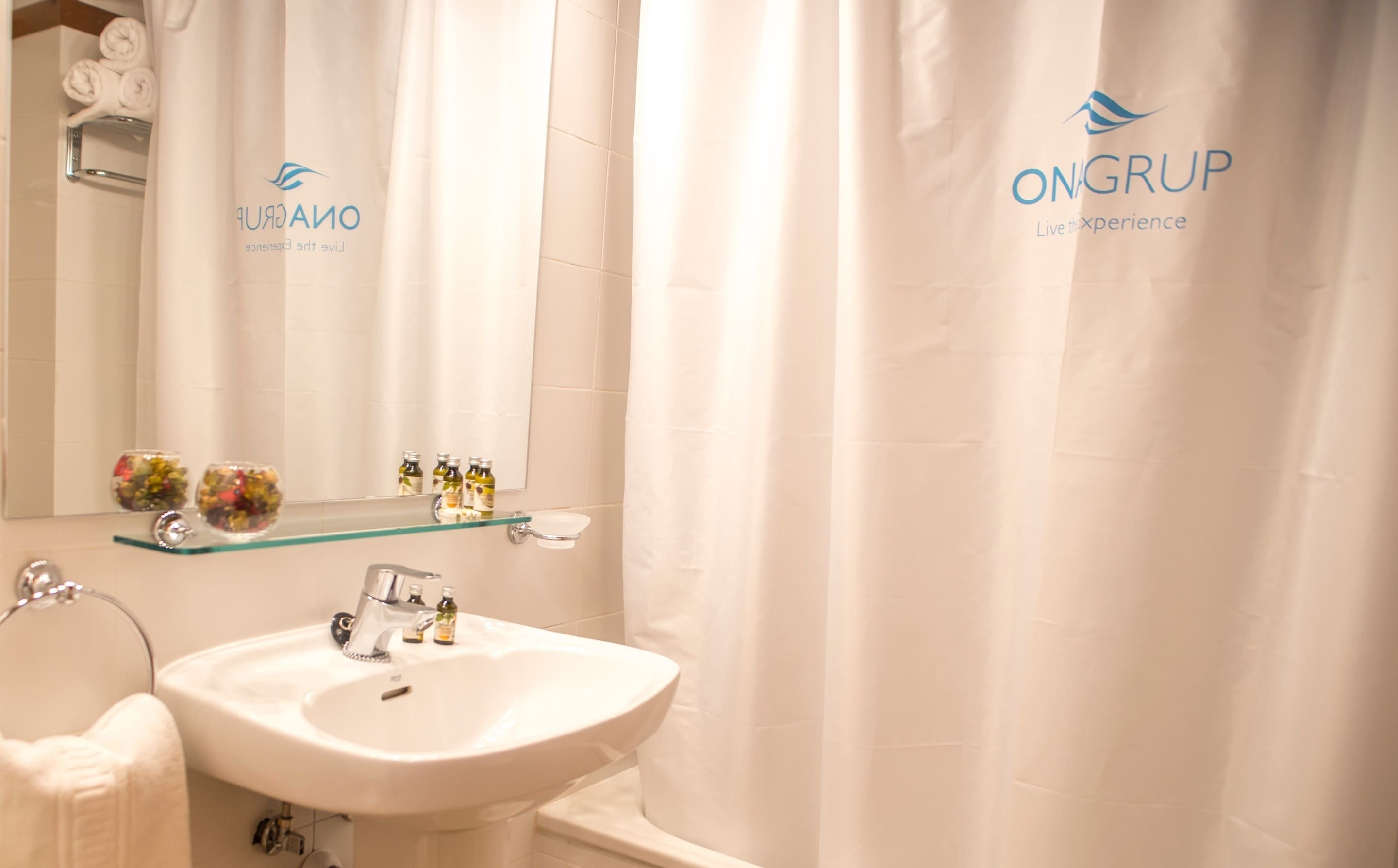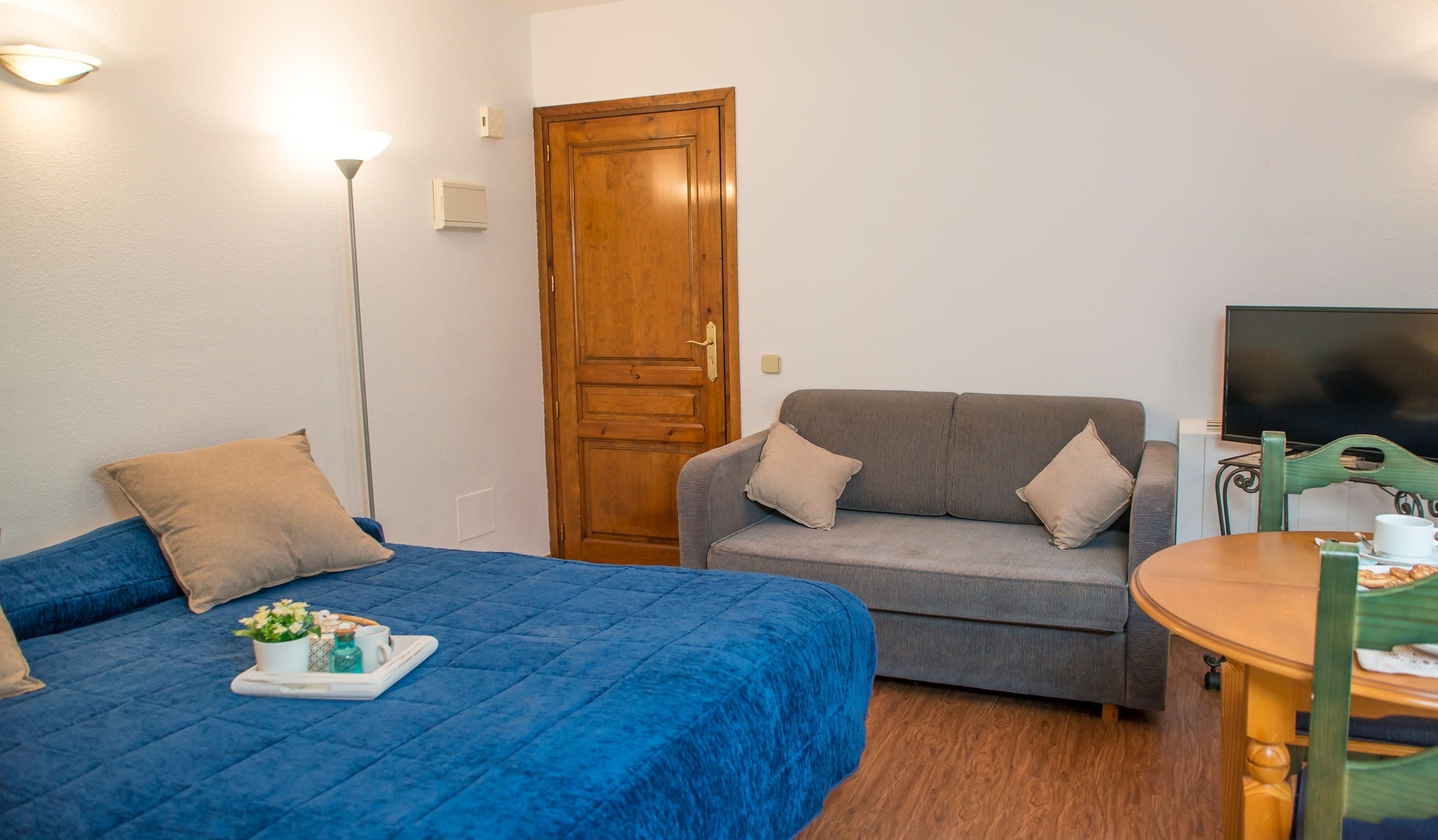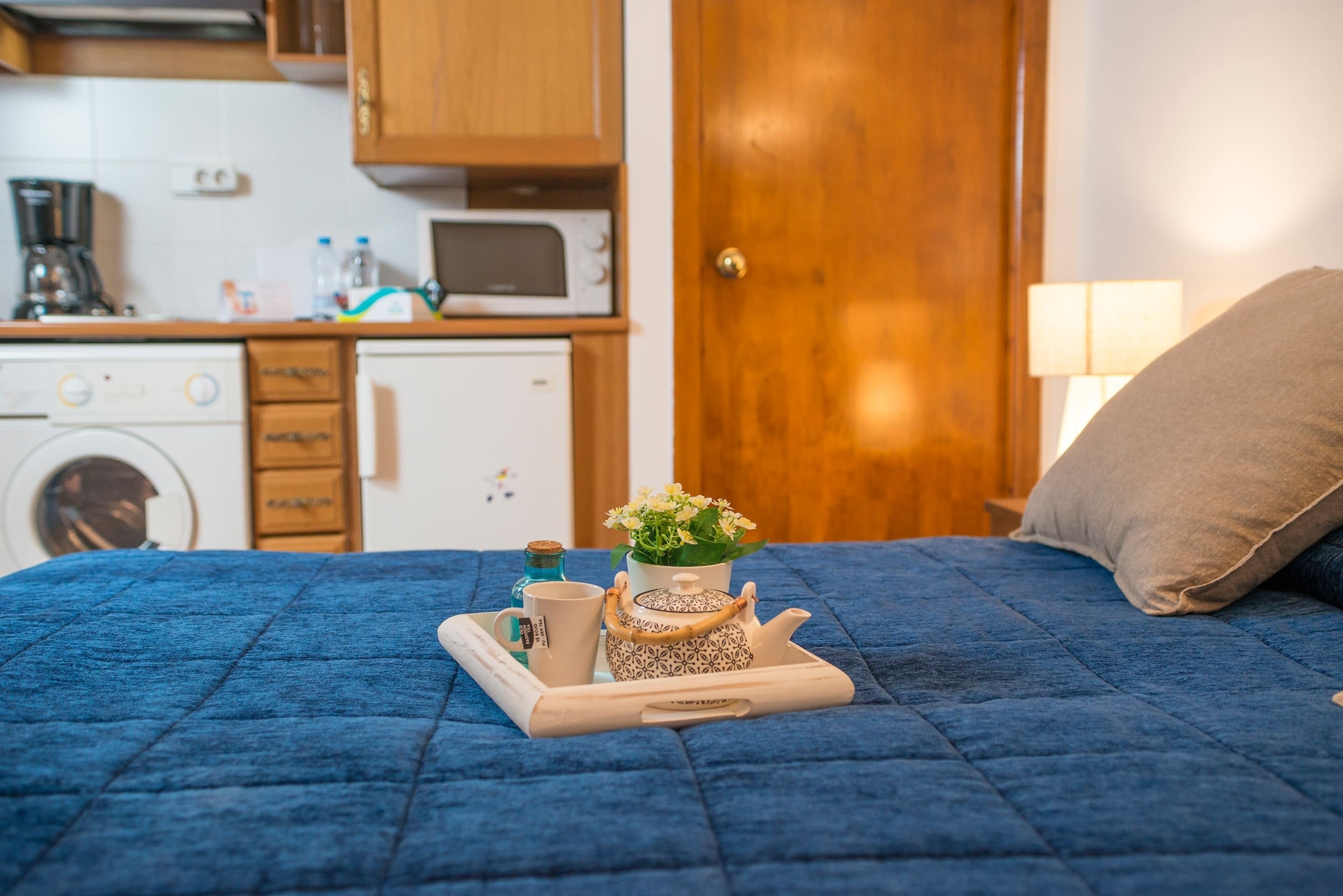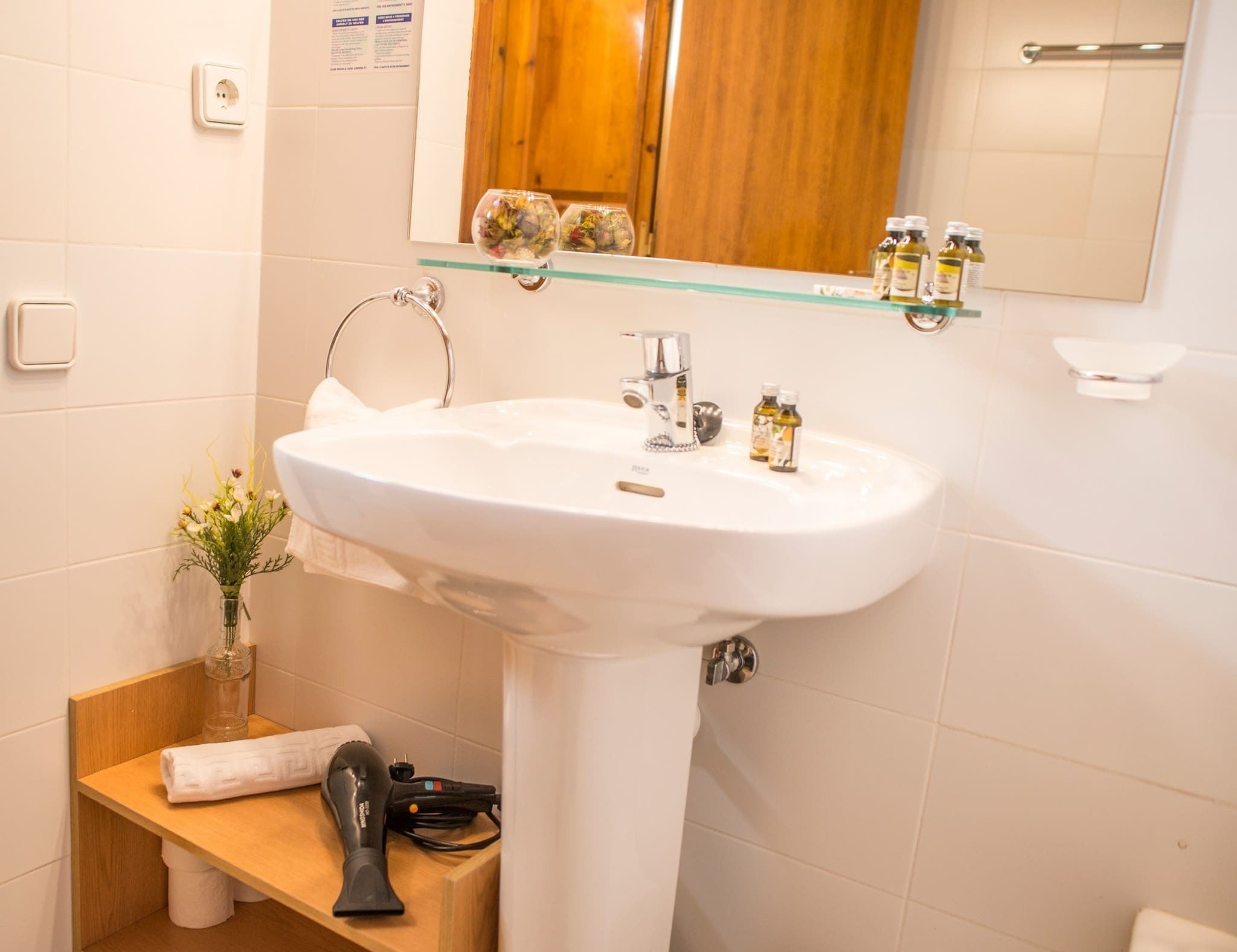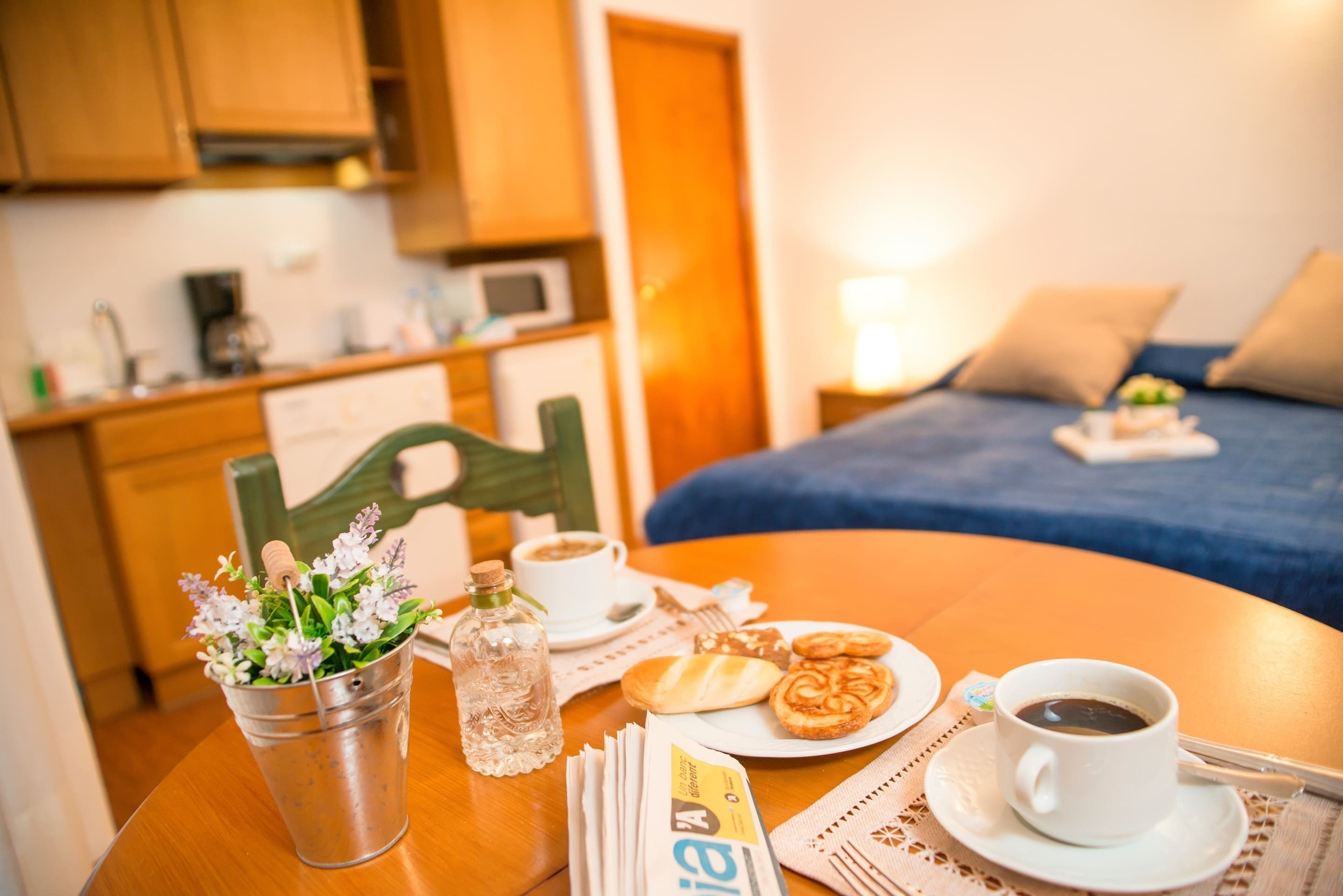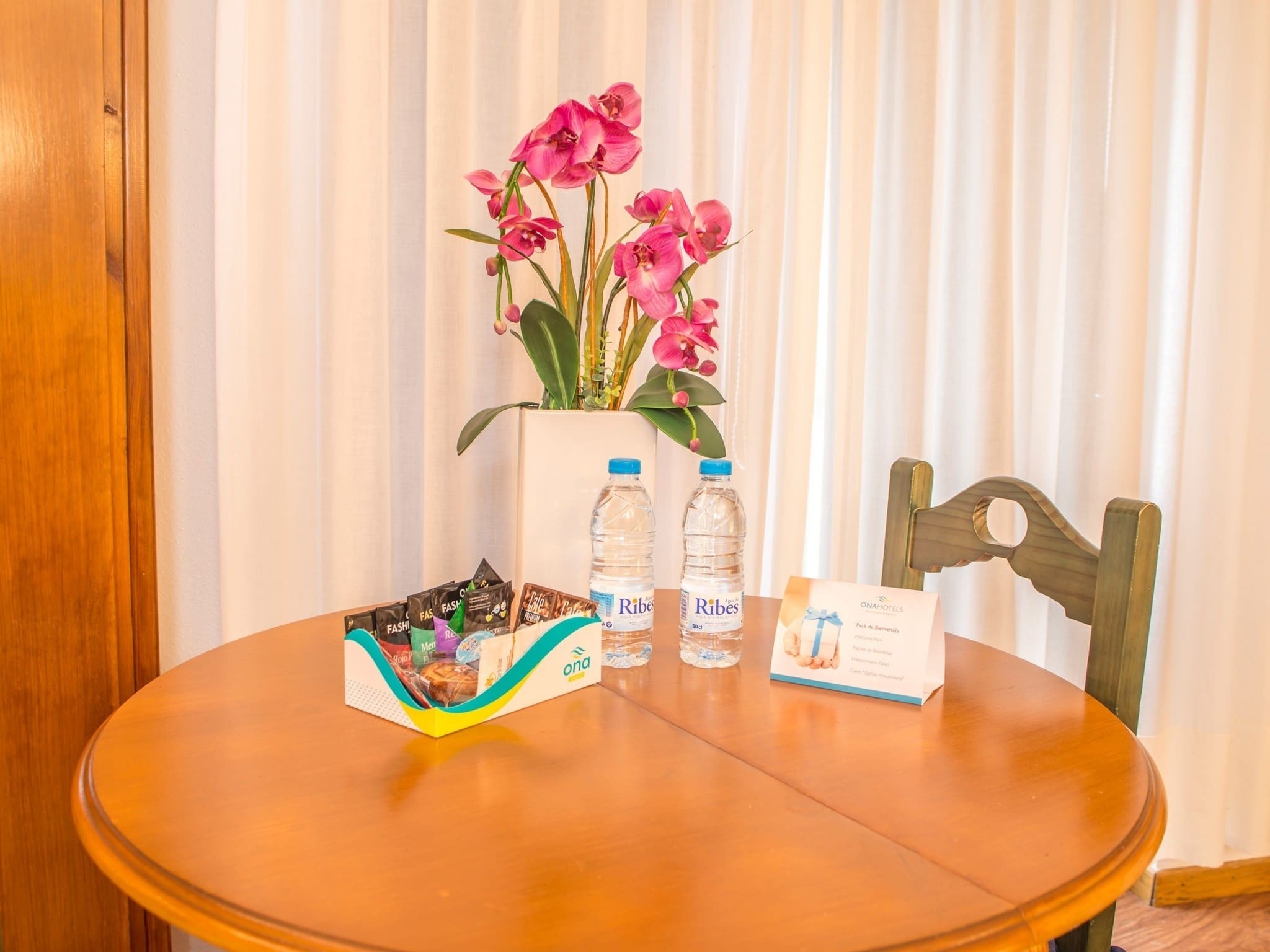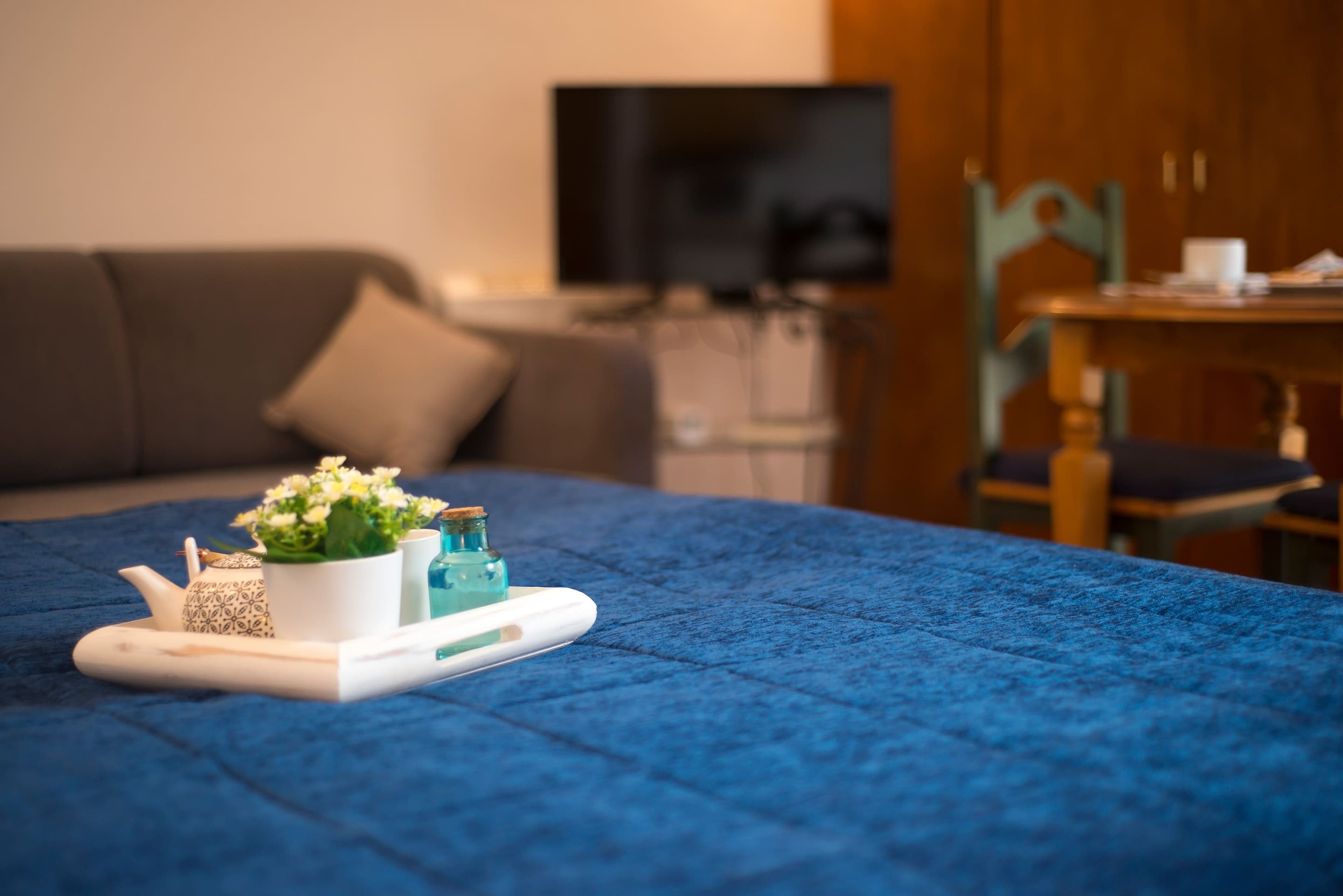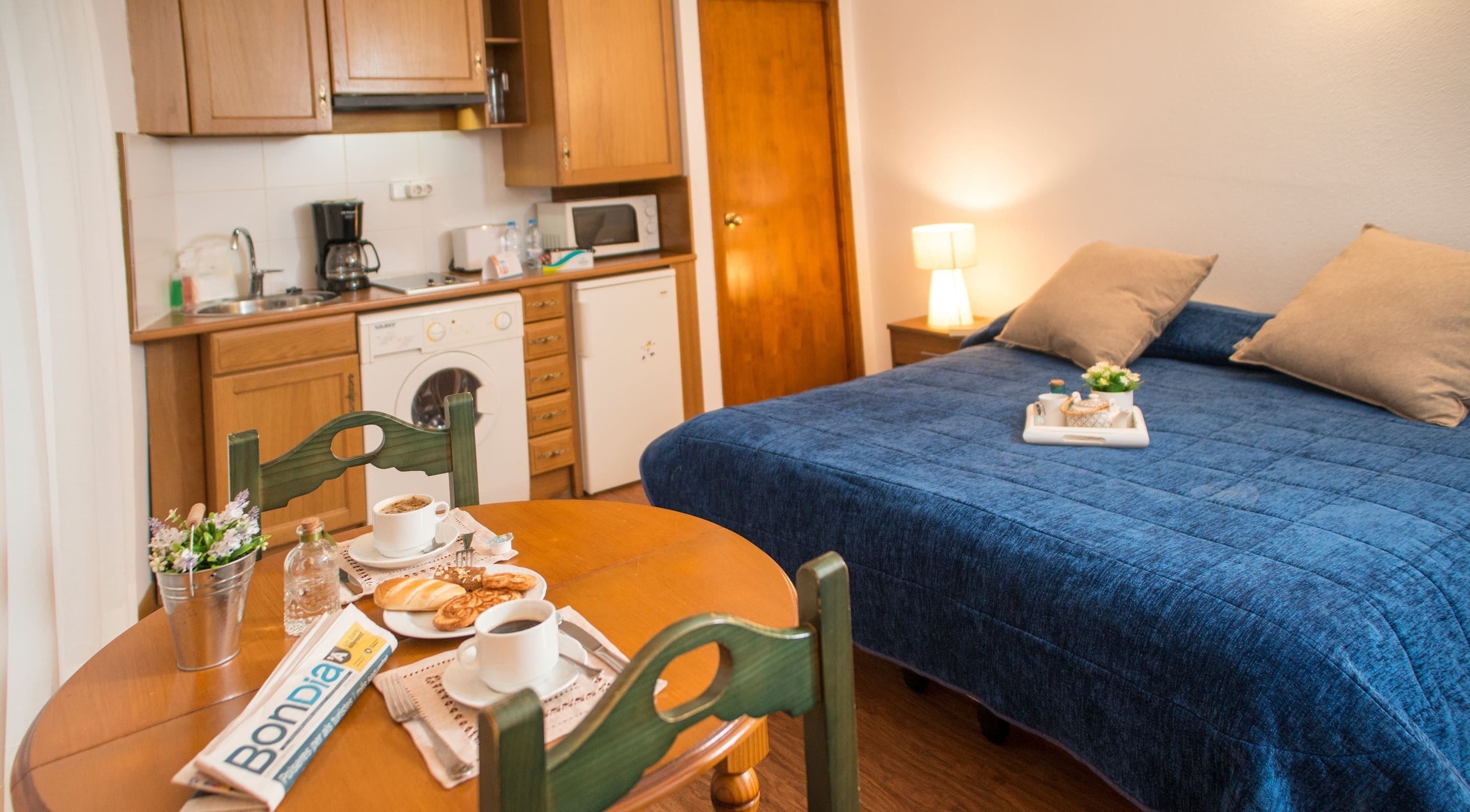 Studio (up to 2 people)
Max: 2

23 m2

1 bathroom

1 bedroom
2 single beds, equipped kitchen, private bathroom, hairdryer, iron, satellite TV, and WIFI (for a fee).
TV ·
Fridge ·
Microwave ·
Washing machine ·
Toaster