Callao Salvaje Apartments: Ona Sueño Azul
Would you like to spend your holidays in a Callao Salvaje hotel? If you're looking for a comfortable holiday rental in Callao Salvaje to enjoy the wonders of Tenerife, the Ona Sueño Azul awaits you. At Ona Hotels, we have everything you need for an incredible family holiday on the coast of Tenerife, one of the most sought-after destinations in Spain.

Our holiday lettings in Tenerife are located on the seafront in Callao Salvaje, the perfect place for a relaxing and enjoyable dream holiday on the island's west coast. Want to know what makes it so special?

·Spectacular beaches just a stone's throw away: The west coast of Tenerife features volcanic sand beaches with towering cliffs bathed by the blue waters of the Atlantic,making it appealing to adventure-lovers and sun-seekers alike

A fantastic year-round climate: Thanks to its privileged geographical location, Tenerife has reliably pleasant climate all year round andan average temperature of 26 degrees in the warmest months. Enjoy the sunshine all year round without it being too hot!

Callao Salvaje: The Ona Sueño Azul Callao Salvaje holiday lettings in Tenerife are in a fabulous location with easy access to the finest beaches and excursions in the area.

Ideal for adventure-lovers: The rugged coast of Tenerife and its deep Atlantic waters await the more daring among us withall kinds of adrenalin-pumping activities, and after an action-packed day, enjoy a great night's sleep in yourCallao Salvaje hotel.

Your apartment at Ona Sueño Azul, Callao Salvaje

Our Callao Salvaje apartment complex features stylishly decorated and fully equipped villas with an array of facilities. The resort has alarge outdoor swimming poolwith a children's pool, and meals and drinks can be enjoyed in the on-site bar and restaurant,perfect for a romantic weekend getaway. In short, Ona Sueño Azul has everything you could wish for in a holiday rental in Callao Salvaje.

The villas at our Callao Salvaje hotel in Tenerife can sleep up to 6 people in three bedrooms and have all the necessary facilities: a fully equipped kitchen with microwave, oven and fridge; washing machine, satellite TV, DVD player and a fantastic private terrace with a barbecue so you can enjoy an amazing family experience in privacy. We know what makes your holiday unique!

Activities to enjoy from your Ona Sueño Azul Callao Salvaje apartment in Tenerife

The Atlantic Ocean is playground for water sports lovers, so your stay could be the perfect opportunity to take that diving course you've always wanted, satisfy your curiosity by learning to surf the waves like a pro, or let your adrenaline run wild on a jet ski. And if you're happier on dry land, you can enjoy memorable days out walking, climbing or playing golf, surrounded by magnificent landscapes... All this and much more from your Tenerife holiday letting!

If you're looking for aholiday rental,Callao Salvajehas three beaches withcalm crystalline watersand all the services you could wish for: Playa Ajabo, Playa Paraíso and Playa Torviscas. At Playa Torviscas, you'll find a seafront promenade with numerous restaurants and nightlife venues, which means your holiday doesn't have to end when the sun goes down!

For those who want to explore further afield,Ona Sueño Azulis conveniently located for visits to some of theisland's best-kept secrets. So why nottake full advantage of yourCallao Salvaje apartment to grabthat guidebook and discover the wonders of Tenerife independently or one of the many scheduled excursions offered in the area.

Ona Hotels offers unbeatable holiday rental options in Callao Salvaje.
Services
Swimming pool
Bar / Café
Restaurant
Car rental
Premium Wifi (for a fee)
Bike rental
Air conditioning
Equipped kitchen
CHOOSE YOUR IDEAL APARTMENT
3-Bedroom Villa (up to 6 people)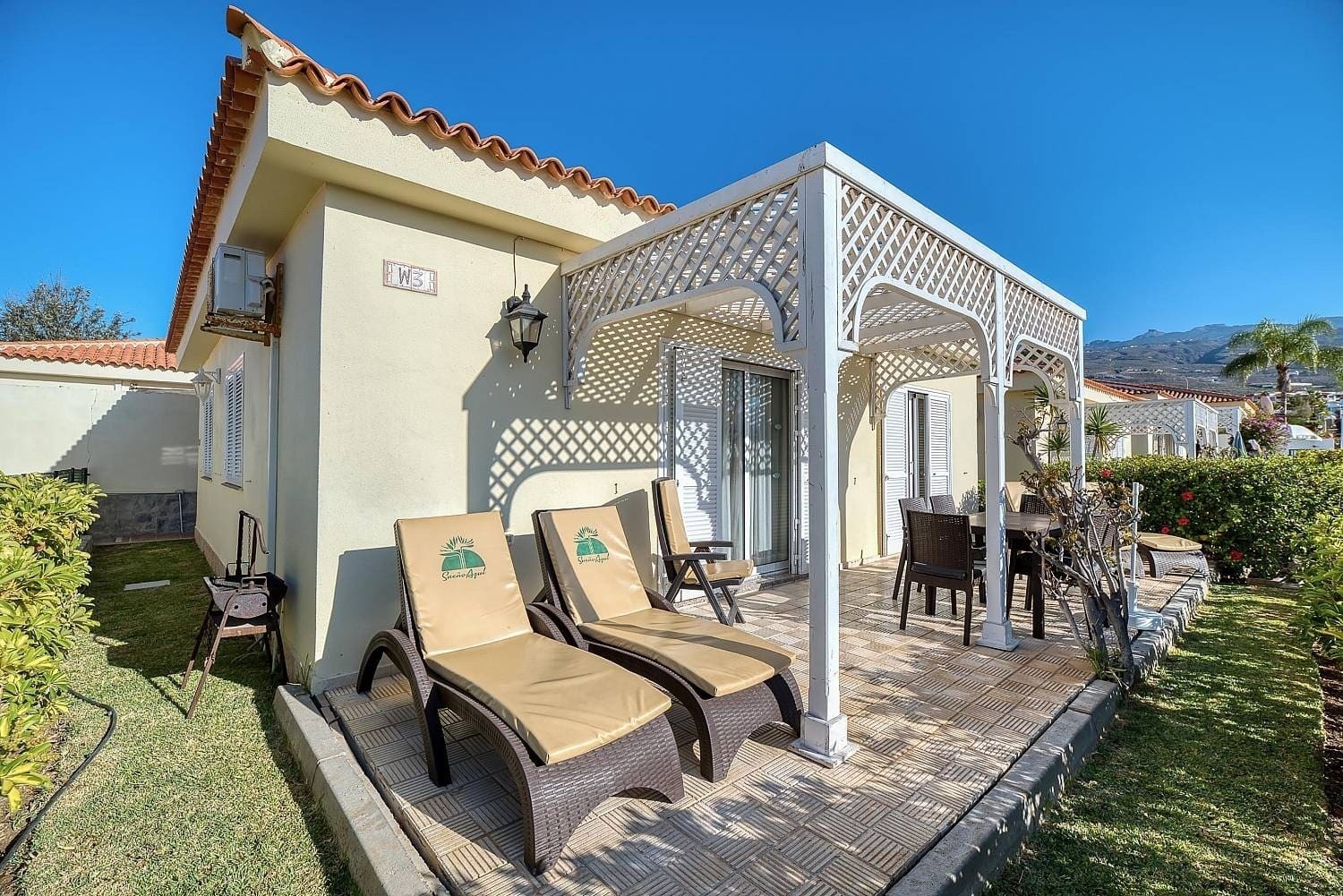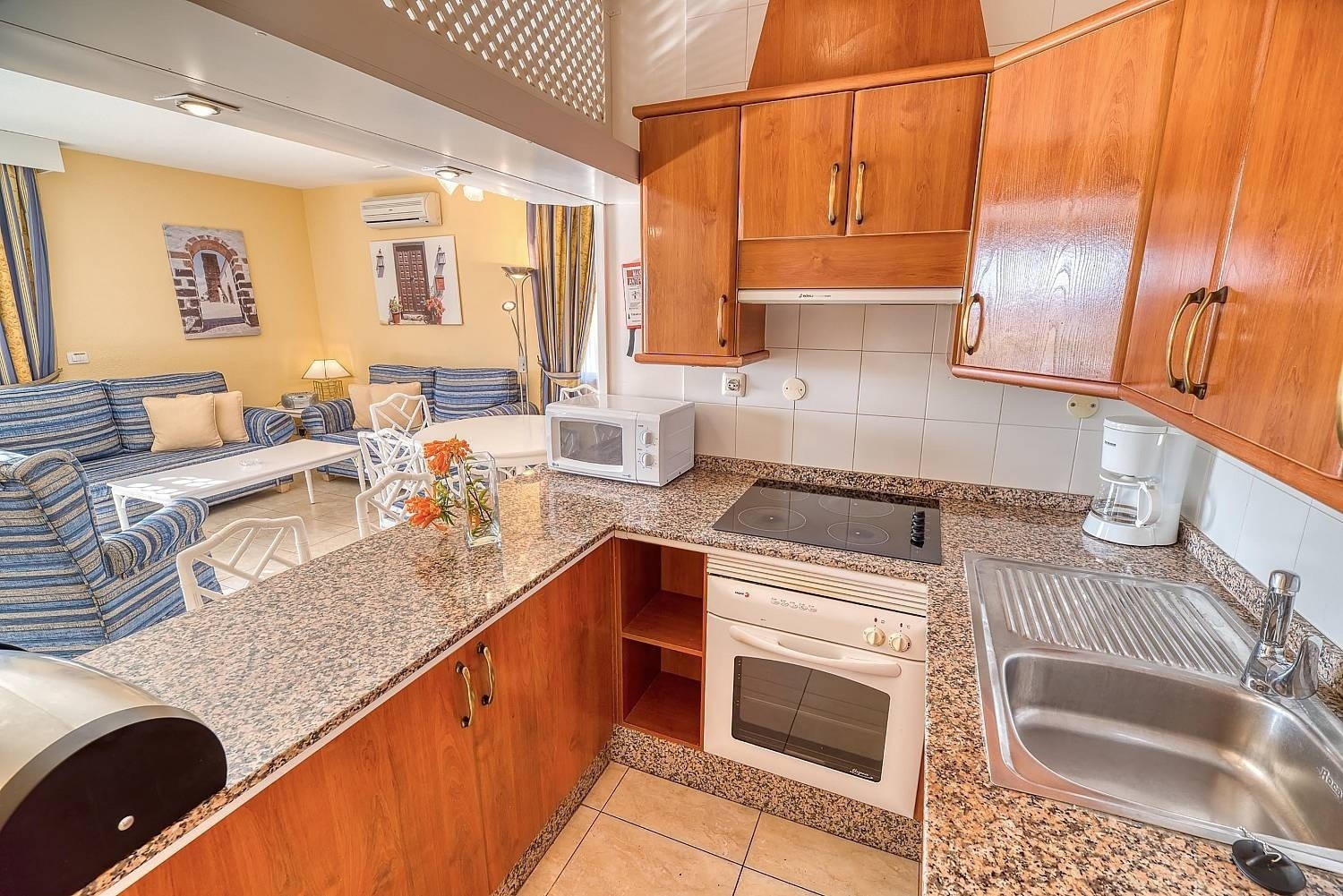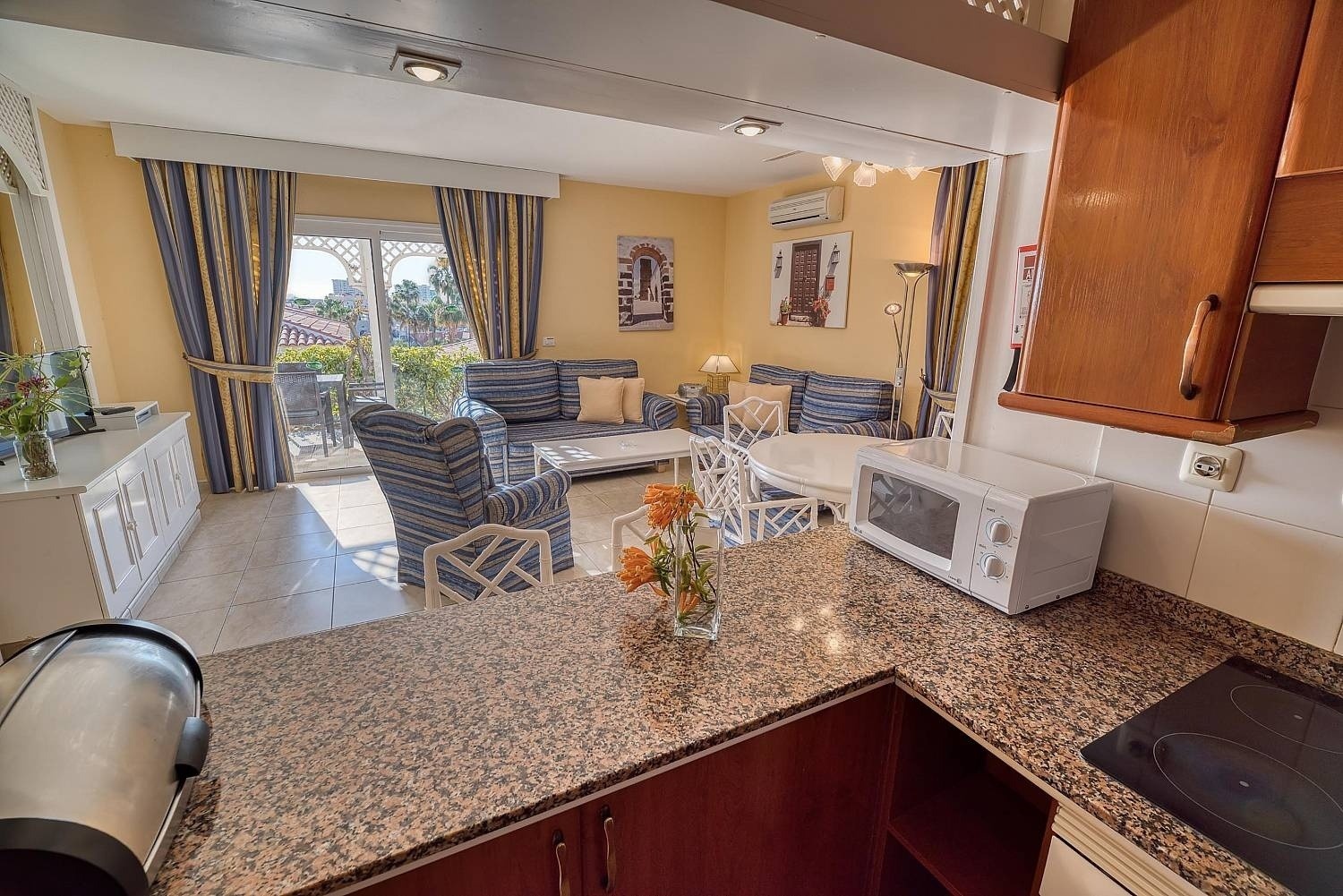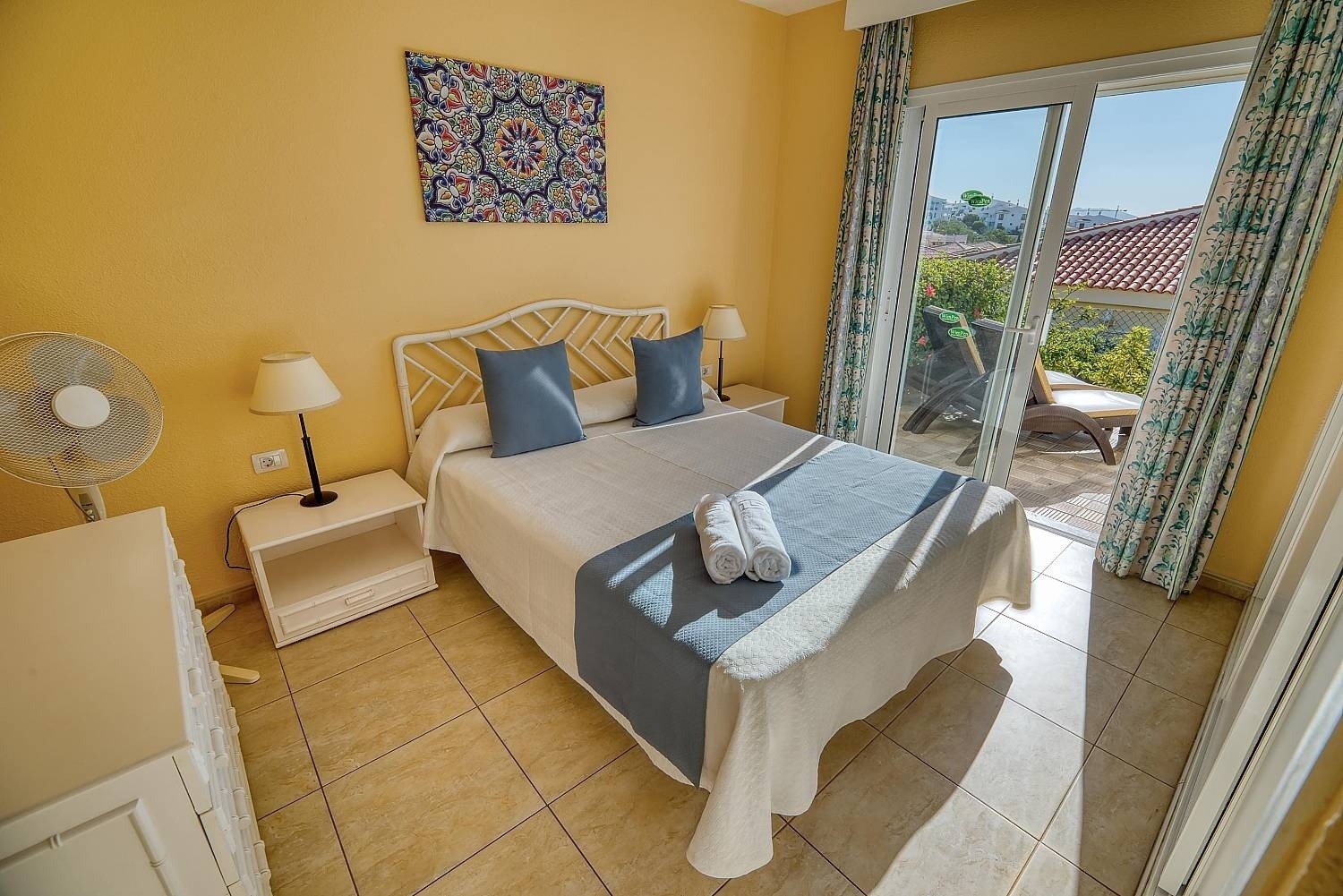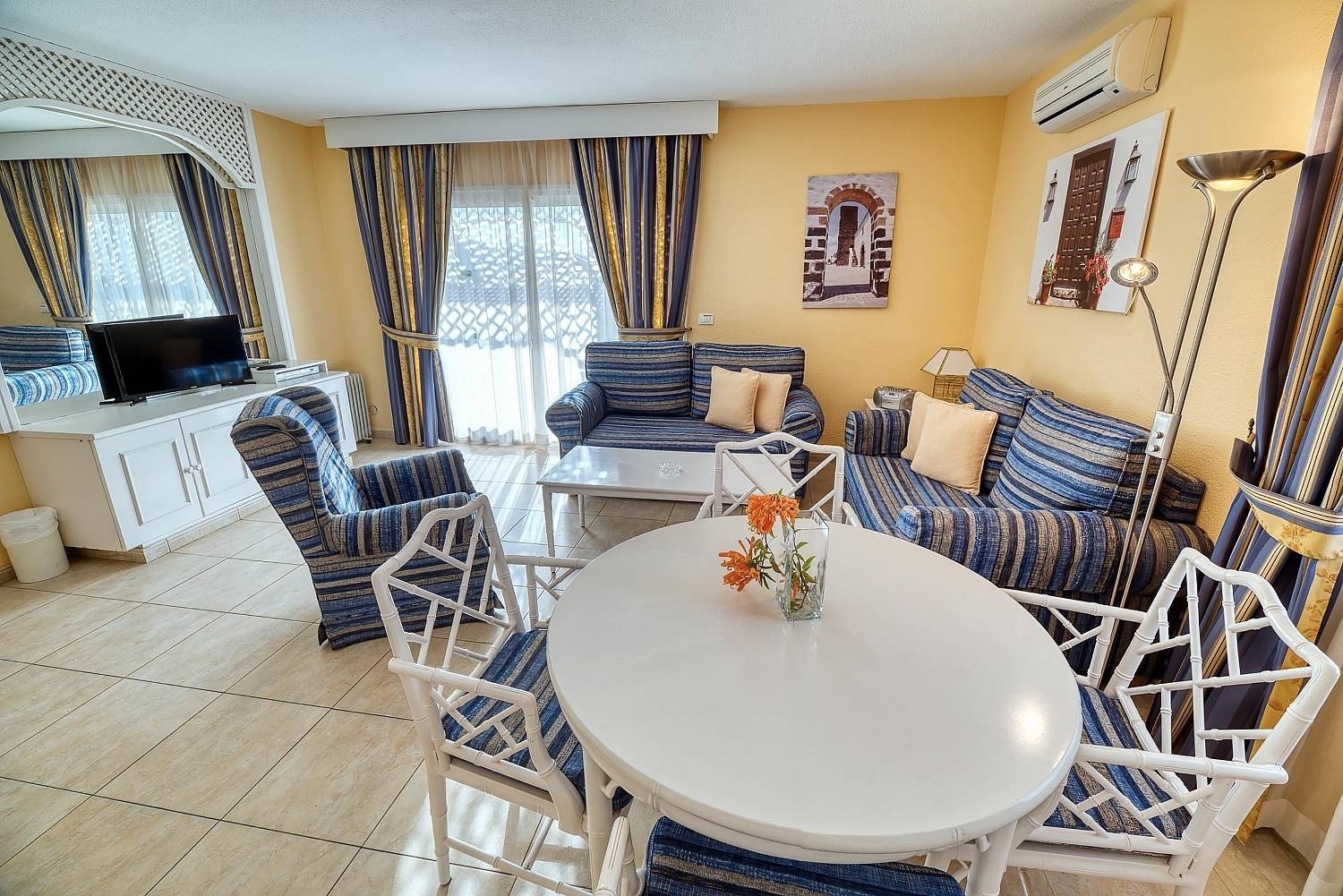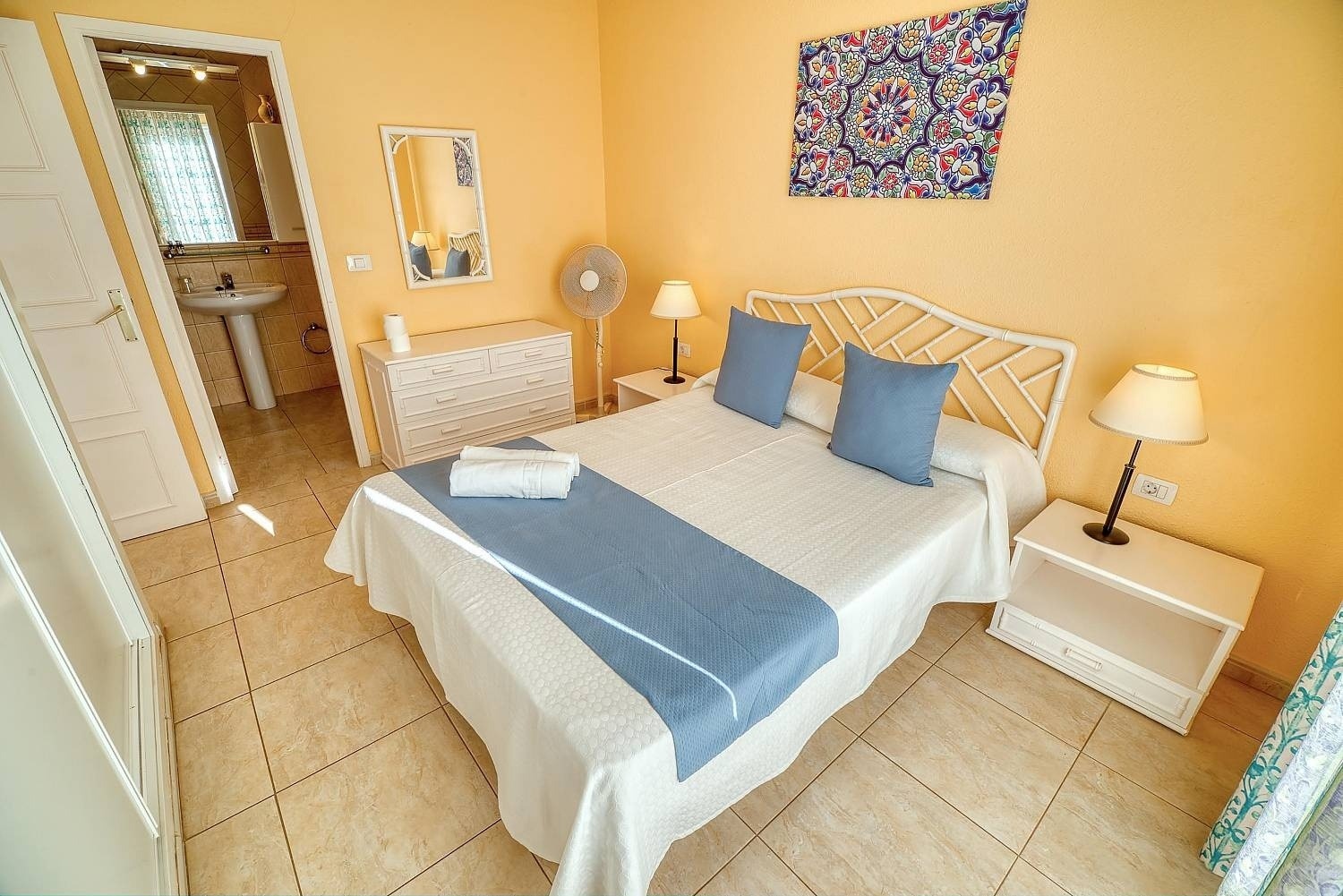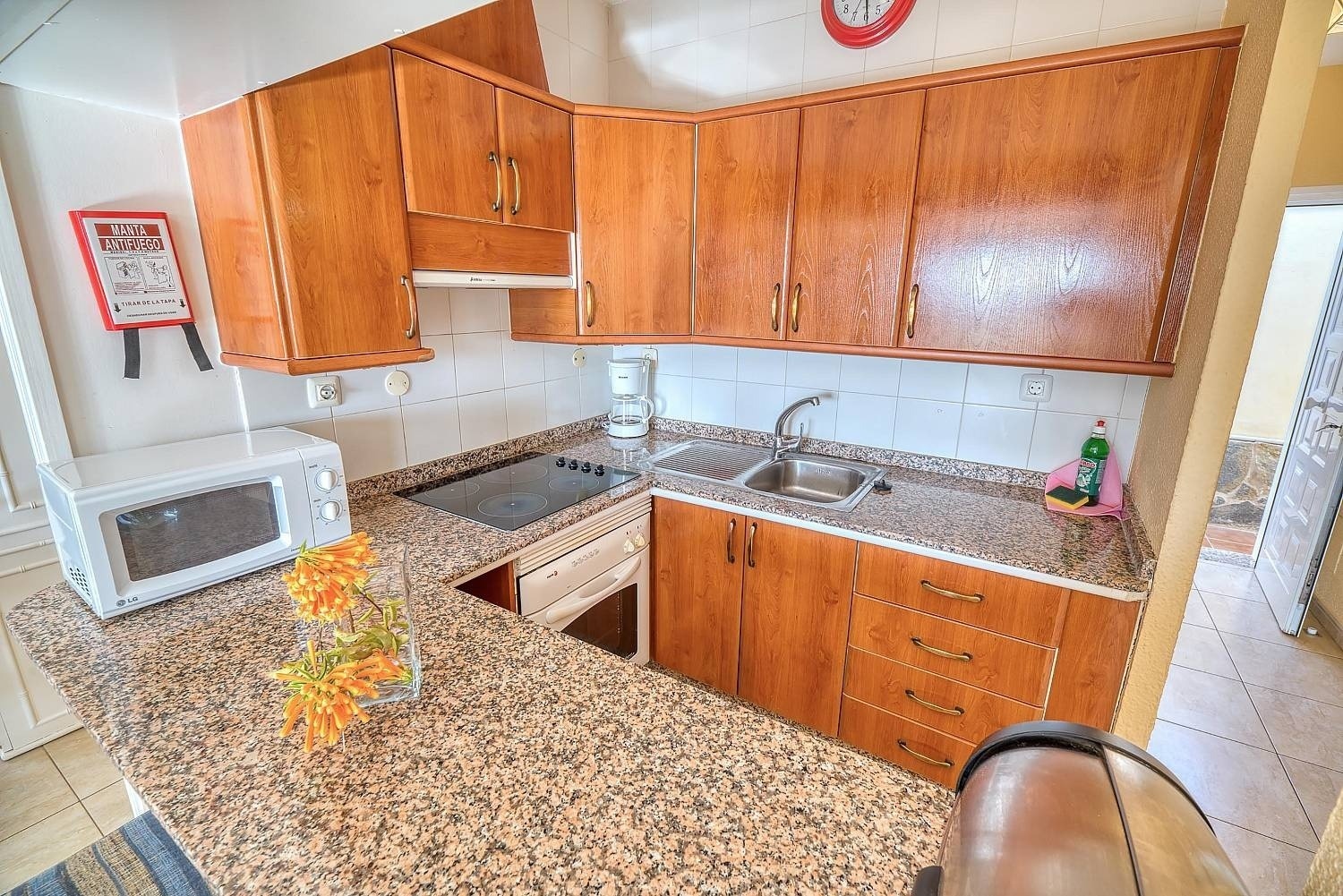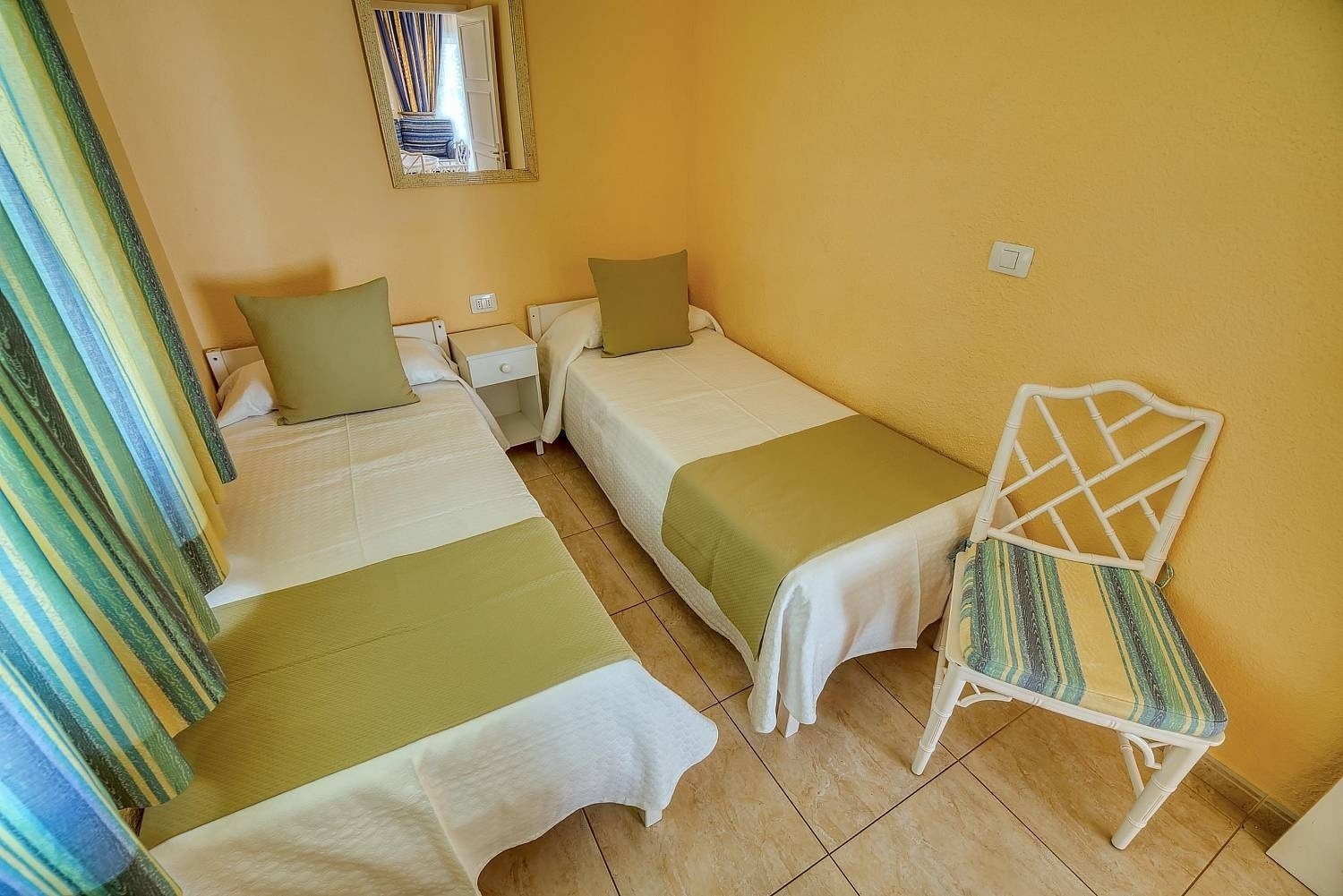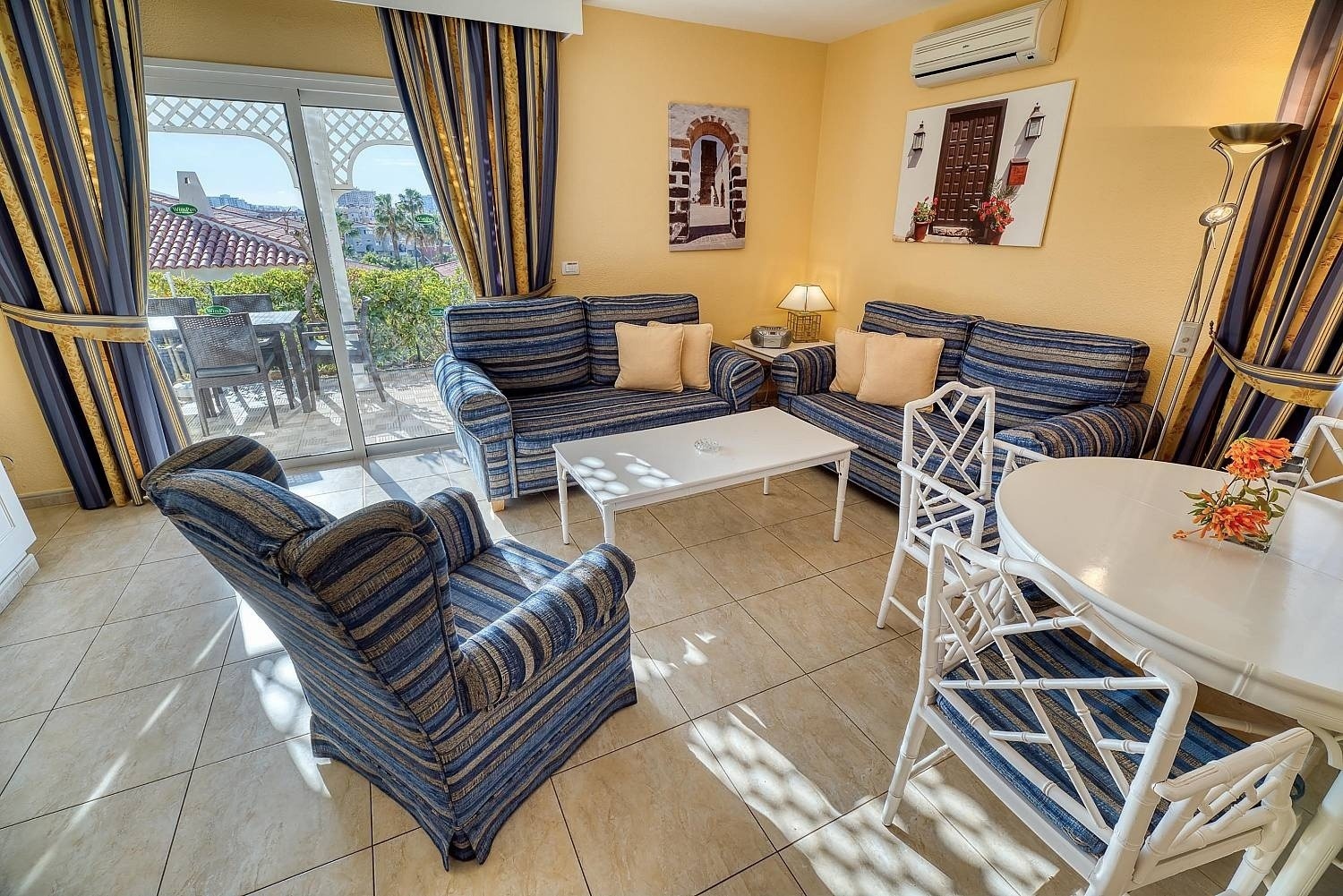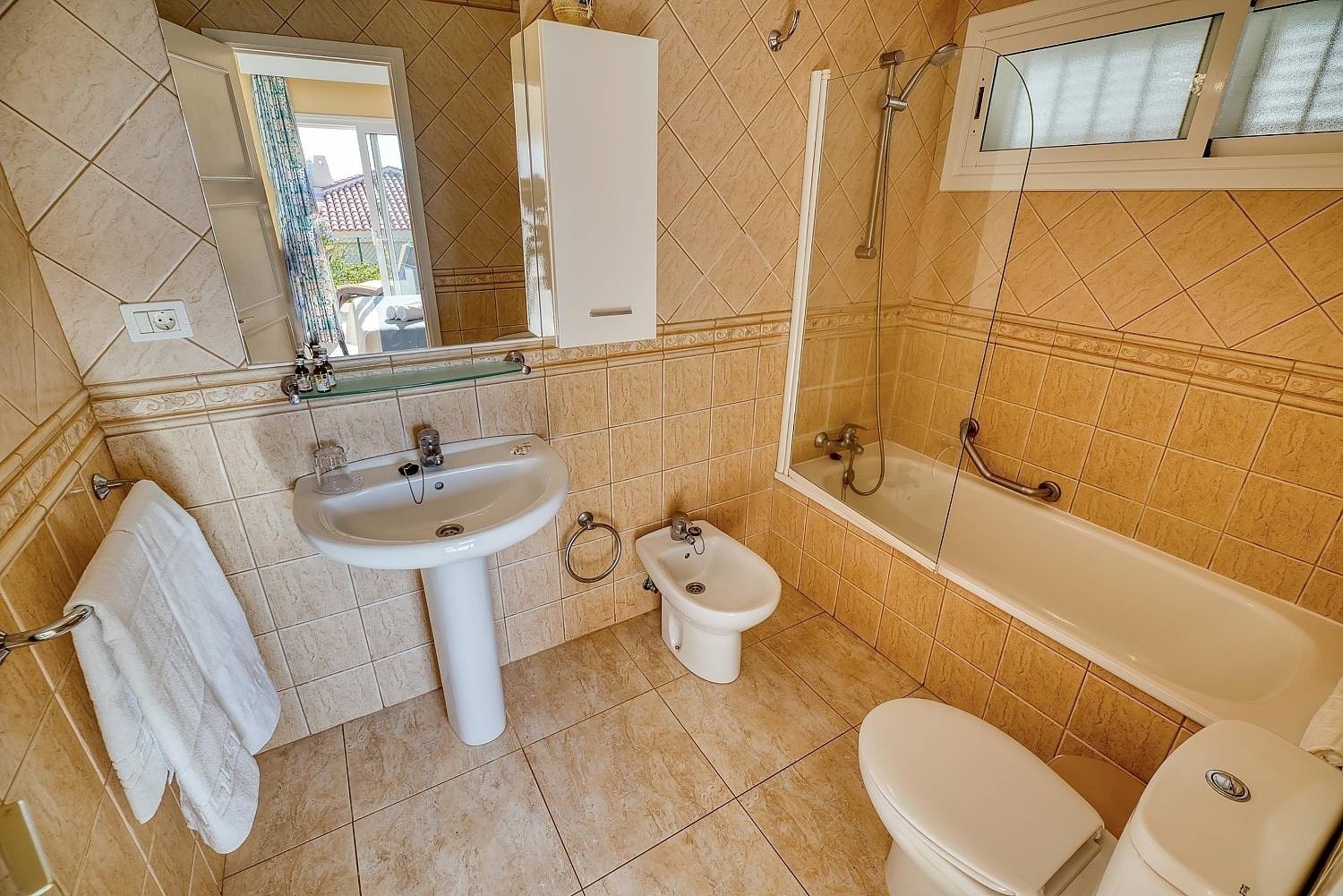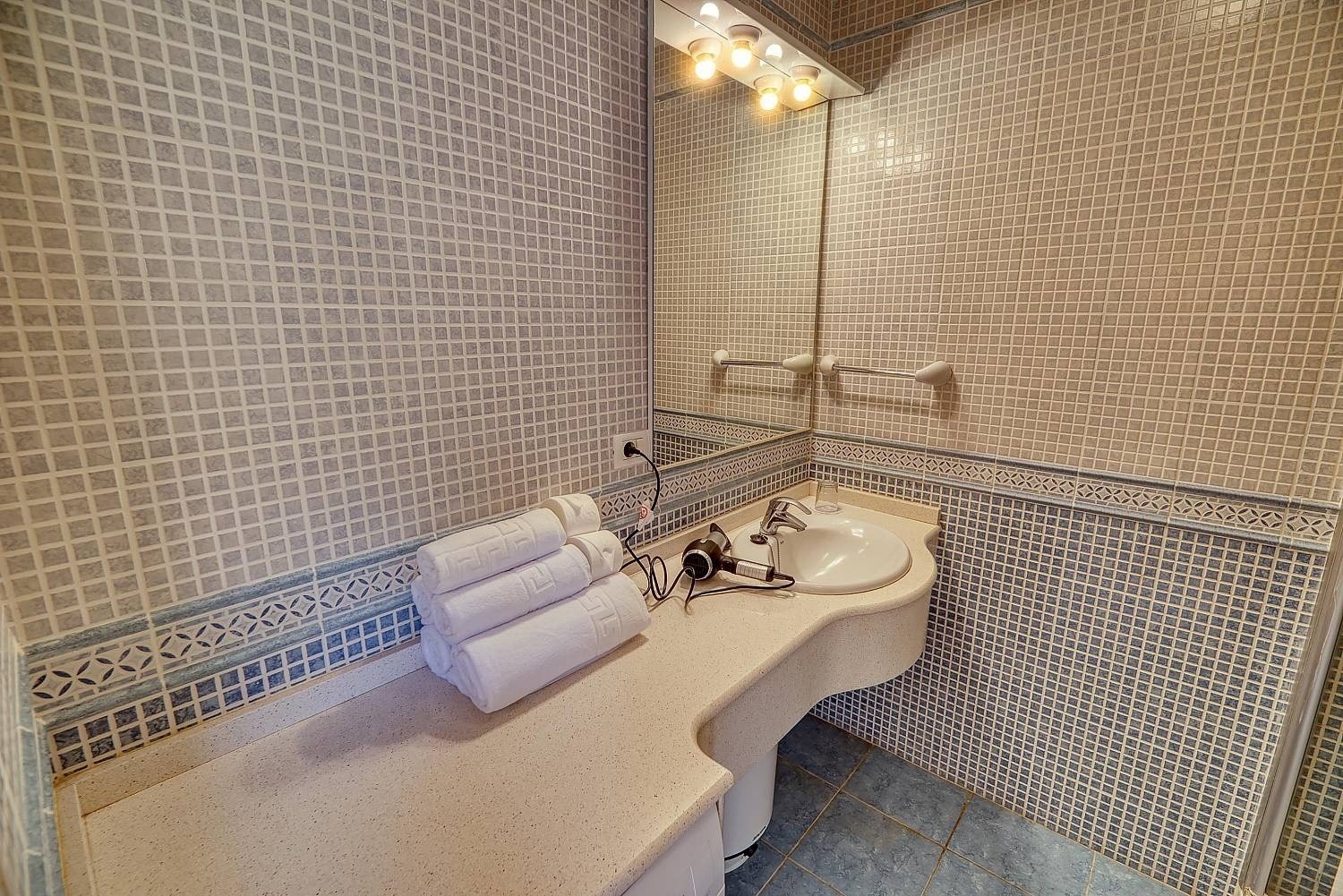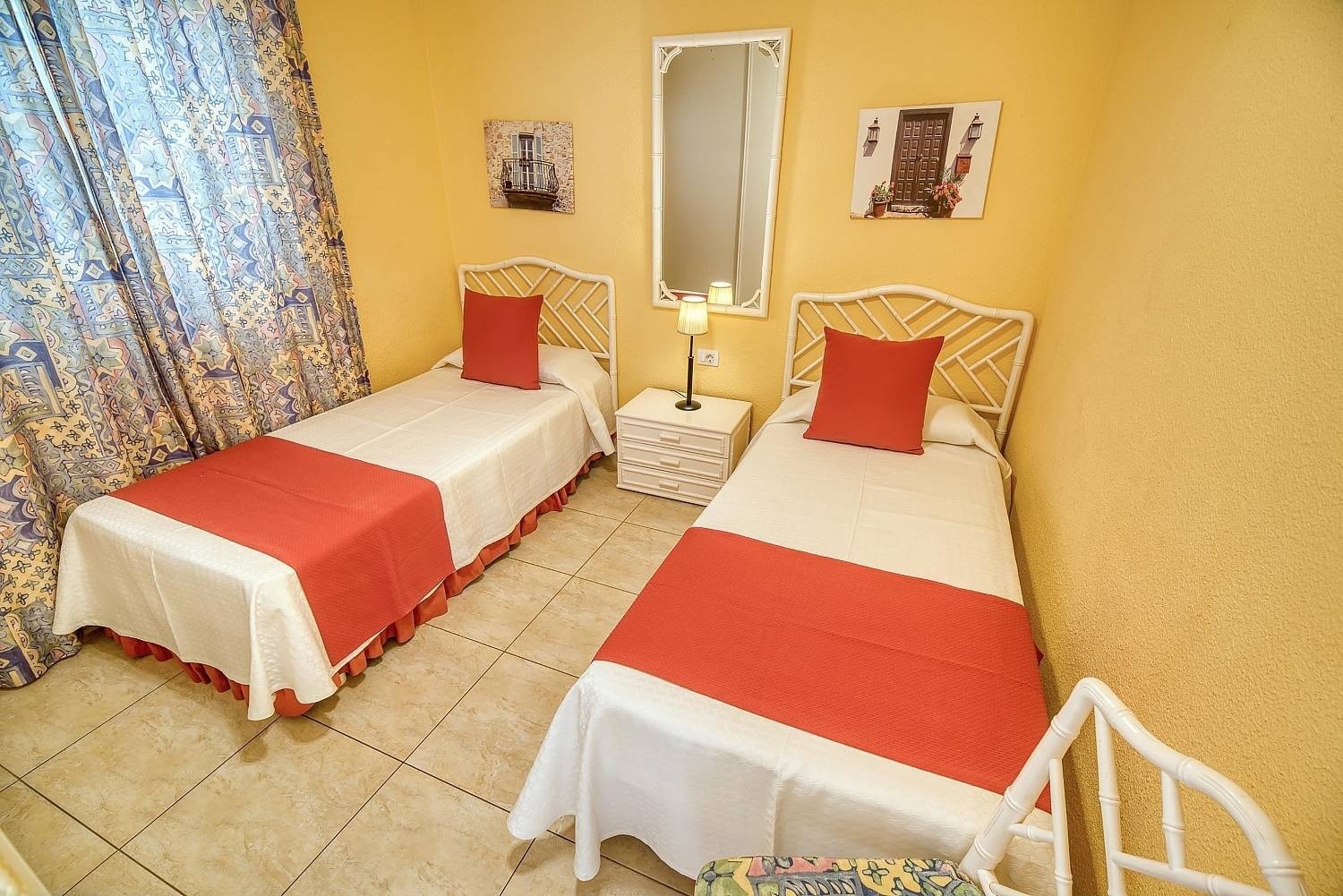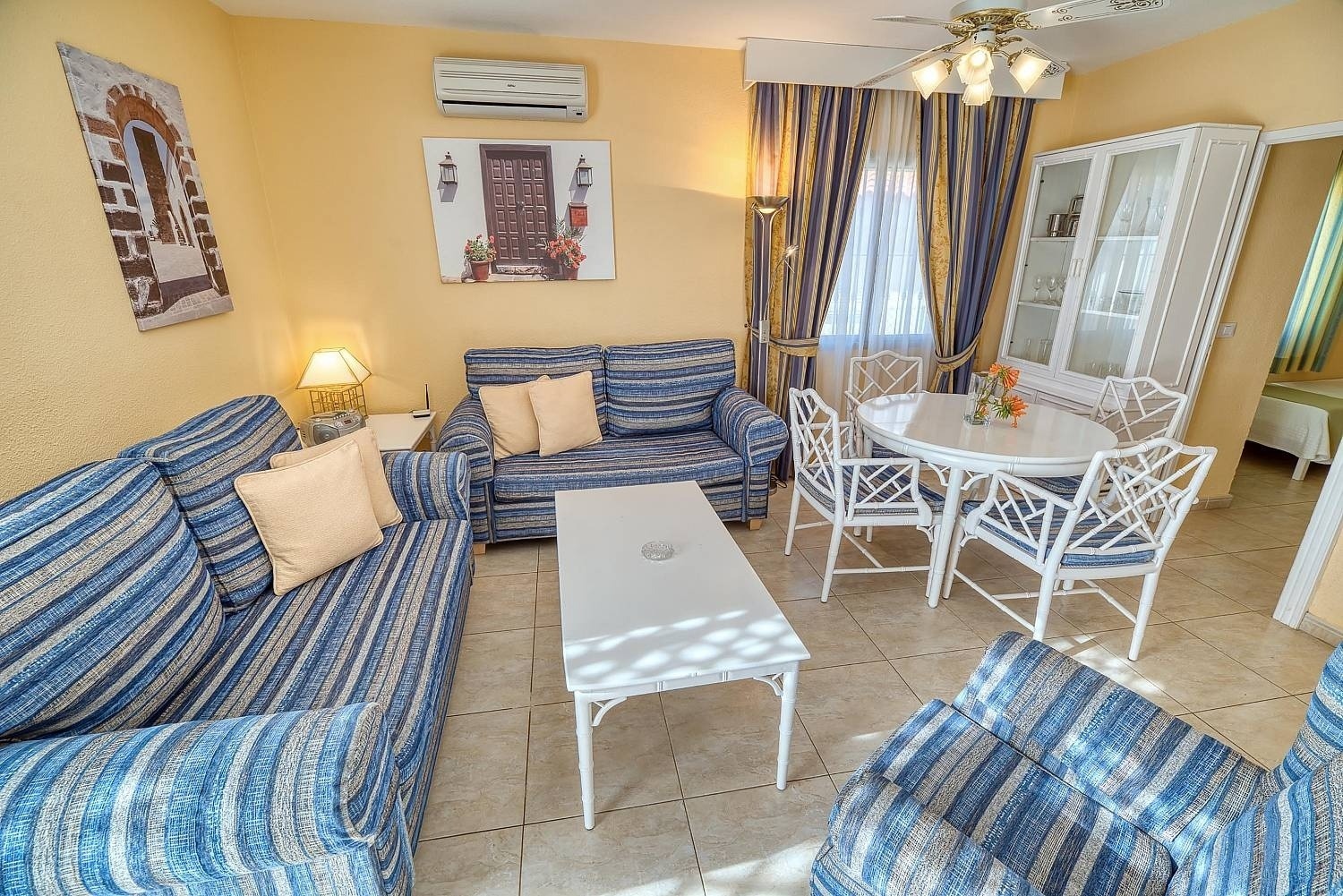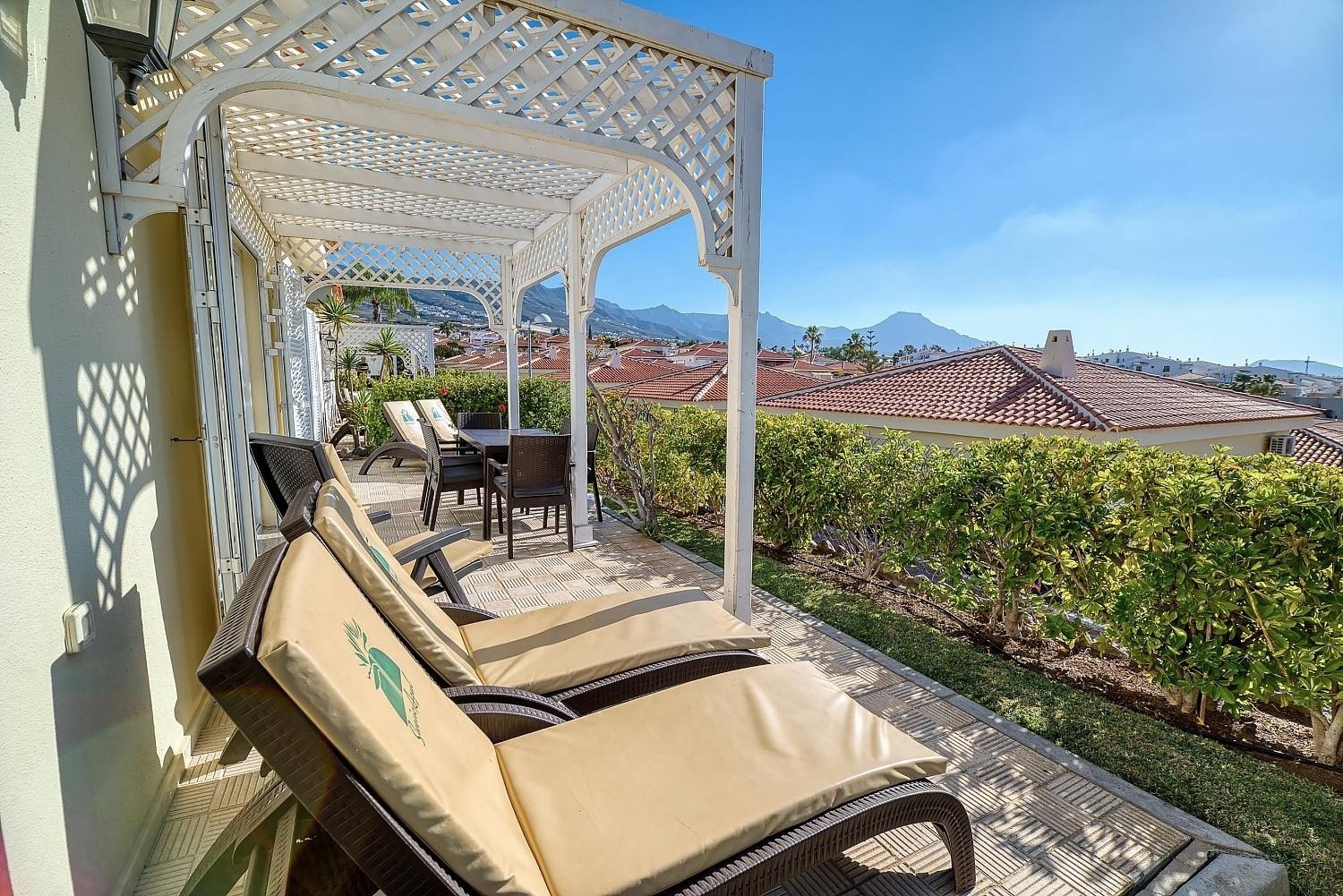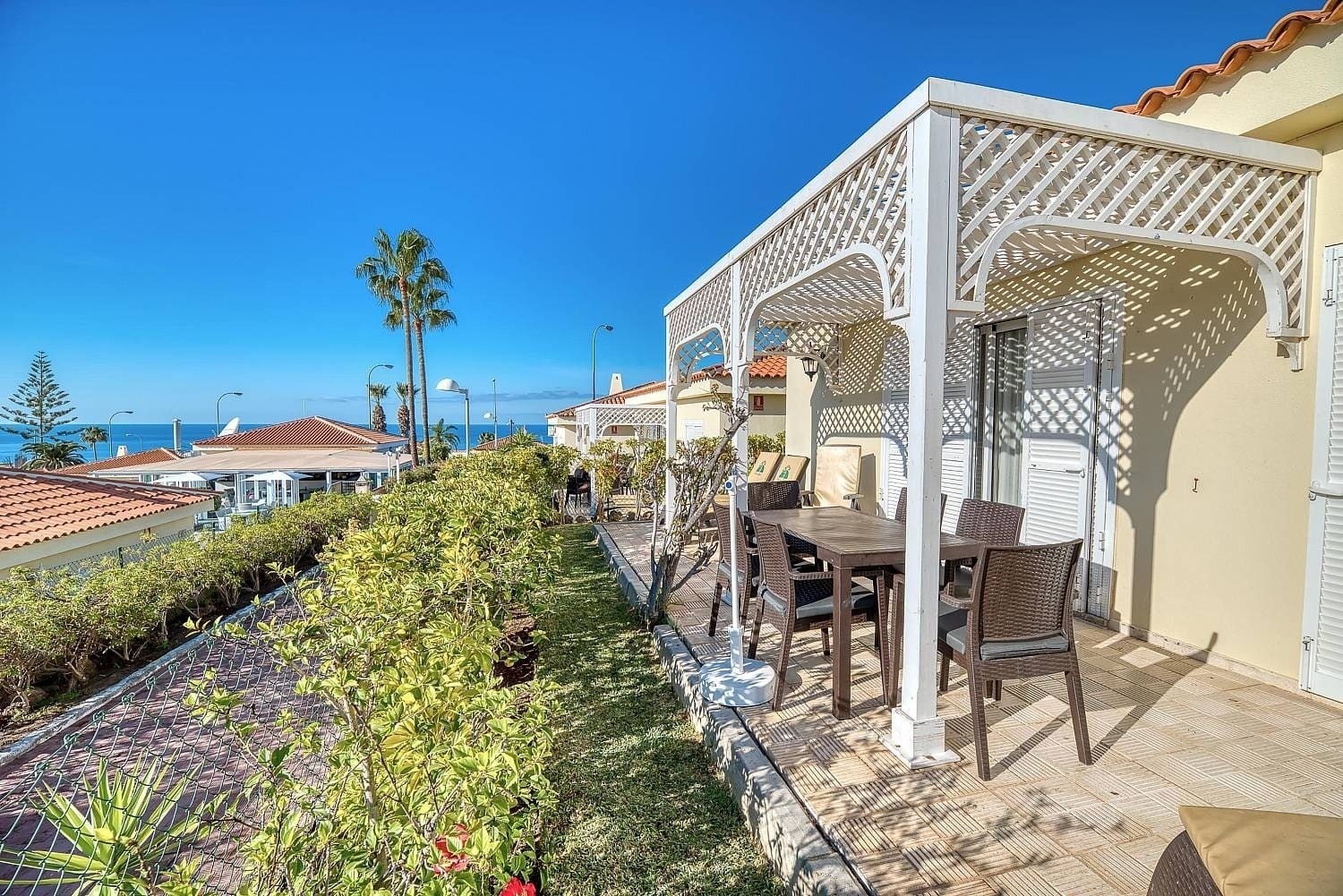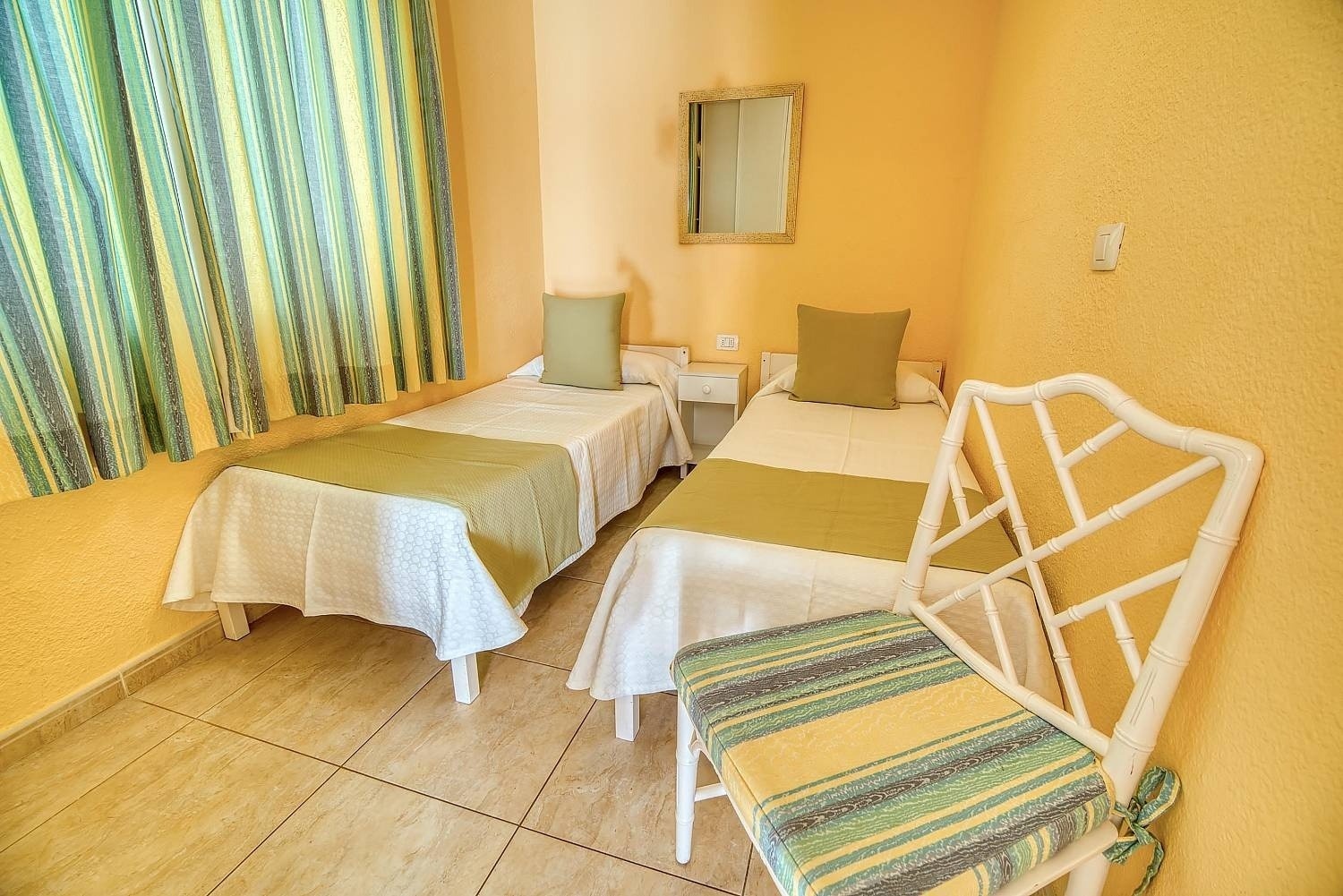 3-Bedroom Villa (up to 6 people)
Max: 6

72 m2

2 bathrooms

3 bedrooms + living room
One ensuite double bedroom and two bedrooms with single beds.

Large living room, private garden with barbecue, outdoor table and chairs, bathroom with shower and toilet. Fully-equipped kitchen with microwave, oven, refrigerator, and kitchen utensils. Living-dining room with satellite TV, DVD player, air conditioning, and WiFi internet.