Hotel or Apartment: what type of accommodation to choose?
ONA Hotels
05/08/2022
Just as William Shakespeare asked himself: to be or not to be?, when planning our vacations we ask ourselves:
Hotel or Apartment?
That is the question.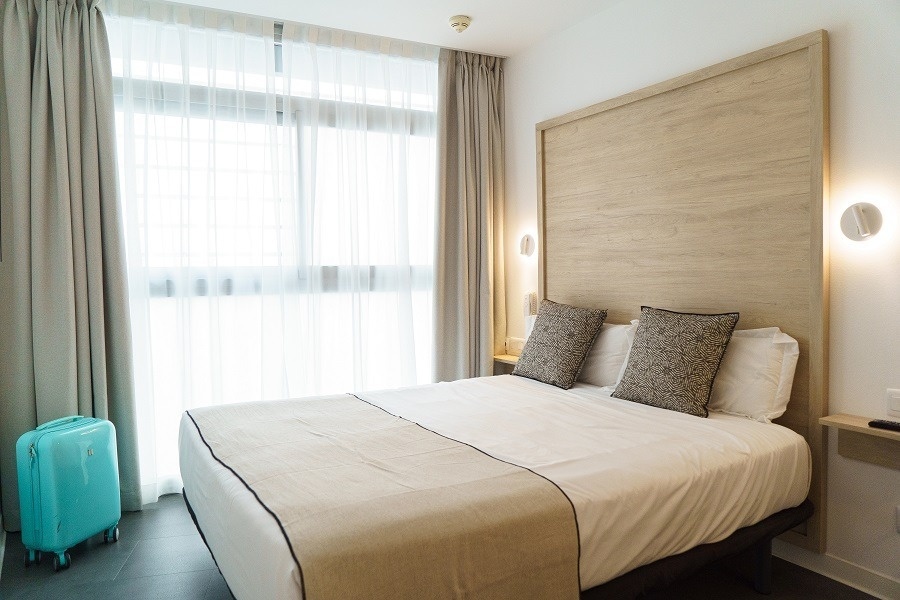 The world of hospitality is full of endless options!
That is why today we will tell you the advantages and disadvantages of these types of accommodation
, so that you can have a clearer idea when you start planning your trip. Shall we start?
Accommodation space:
In a hotel, you will only find your room and bathroom. Some rooms have a desk, a sofa and a television away from the bed, but always in the same space.
In the apartments you have different environments: dining room, living room, fully equipped kitchen, bathrooms and bedroom. More space = More comfort.
Length of stay:
The hotel is a great option for a
weekend getaway
or a short trip. Above all, for those who plan to use the room only to sleep and wash, but are out all day visiting.
An apartment
, on the other hand,
is the ideal choice for long stays, for families and couples
who, as we mentioned before, choose to cook and live in an apartment, to feel at home. Quiet dinner, favorite movie or series and rest for tomorrow to continue visiting? plan!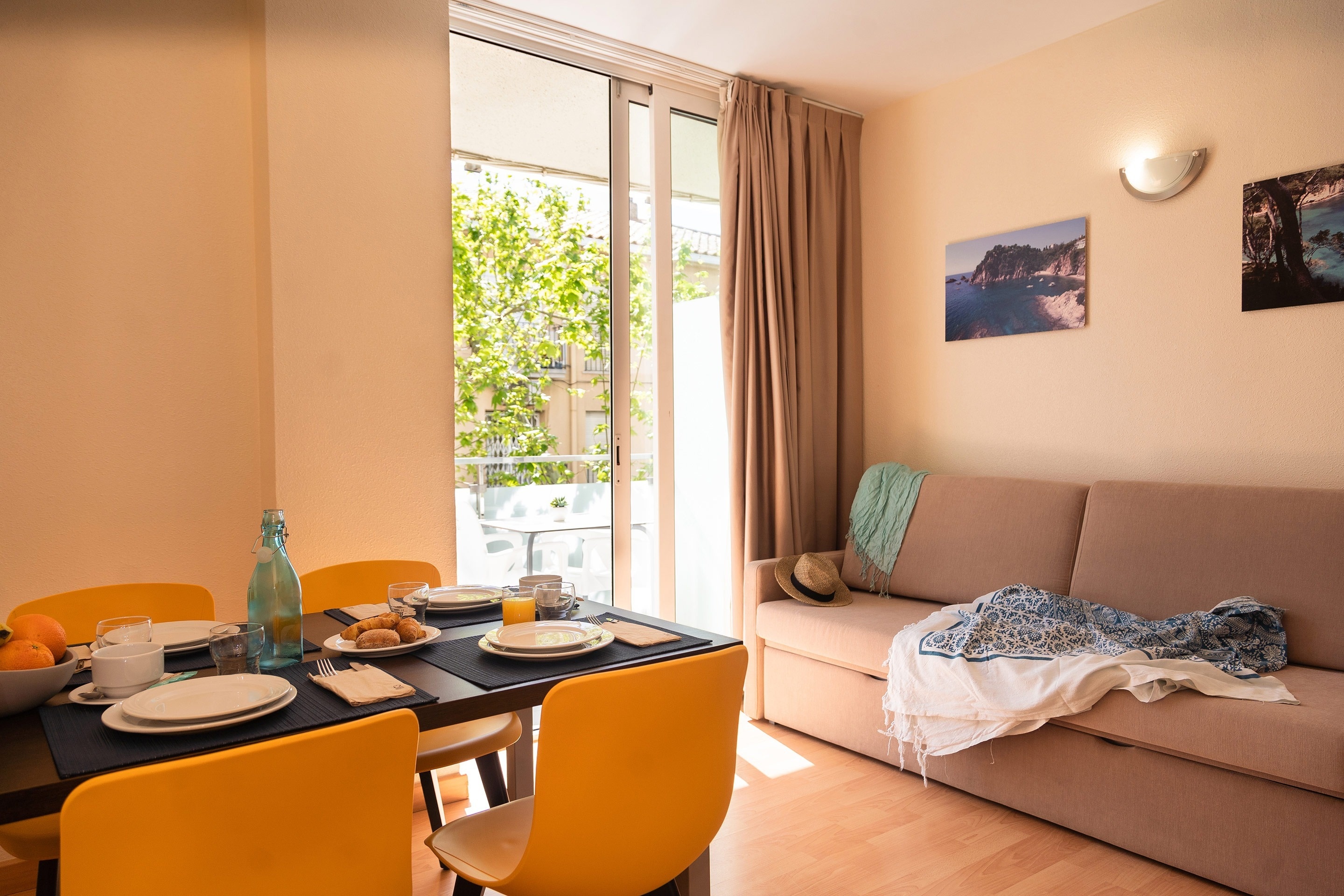 Freedom:
In the hotels we are governed depending on the hours of reception, breakfast, dinner and cleaning of the room.
When choosing an apartment, you can totally go your own way. A brunch at 12? Great option. And on top of that, if you choose an aparthotel, you have the best of each: the possibility of being in an apartment, but having breakfast at the hotel buffet. Or make breakfast in the apartment, but stop by the restaurant and take a take away to eat there. The perfect flexible combo for the holidays!
Kitchen or hospitality:
A hotel room denies us the possibility of cooking, forcing us to eat out every day or opt for a half-board plan to eat inside the hotel.
The apartment allows us to make all our meals inside it, thanks to the fact that the kitchens are fully equipped.
This type of accommodation is ideal for those who prefer to save a little in restaurants, take food for excursions or enjoy the views of the
apartment on the seafront while dining
. And as we said before, if you are in an aparthotel and one day you don't feel like cooking, you can enjoy dinner right there. Goal!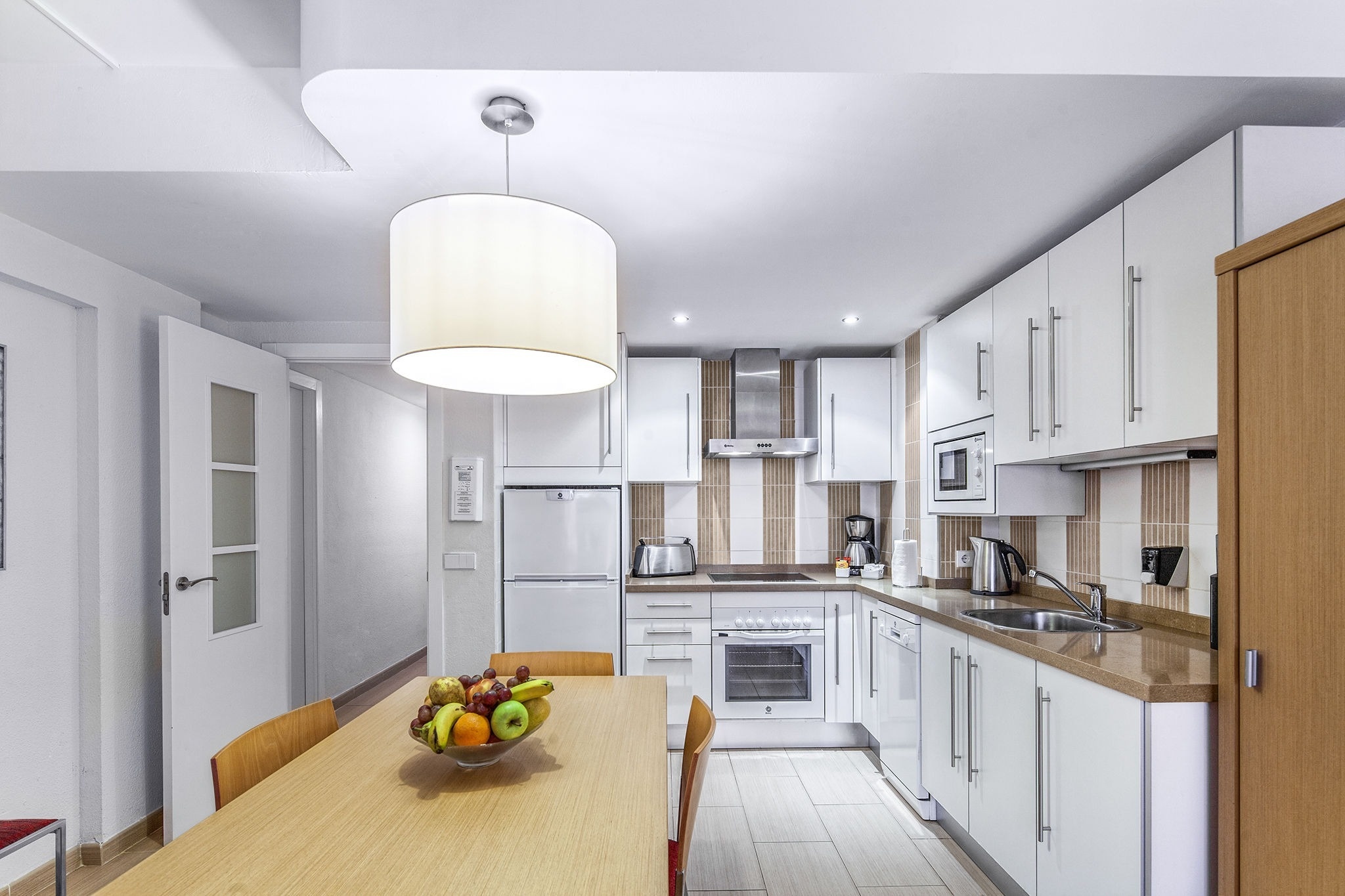 These two types of hotels have their advantages and disadvantages, and the choice is purely personal, depending on what you are looking for on vacation. Here you can find different options offered by Ona Hotels whether you are looking for
a hotel or an apartment.
Statistically, apartments are the options most chosen by Spanish families as well as internationally, who travel for a long time during their summer vacations, especially in coastal areas. Although at Ona Hotels they also ensure that families enjoy the
hotel accommodation experience
to the fullest.
And you? Are you already clear about what types of accommodation to choose during your vacation preparations?
Hotel or apartment?
Comments