6 plans to do in Andorra without skiing
ONA Hotels
28/02/2023
Andorra is a paradise for skiers and snowboarders. Thanks to its geographical location and its climate, its snow is considered one of the best in Europe, and for this reason it is the destination chosen by athletes from all over the world.
But what if you are a lover of winter, but you are not cool with getting on skis? Do you like to intersperse your days snowboarding with other activities? Is it the first time you visit Andorra and do you want to know what is on offer? This content is for you! Take note of the different proposals with and without snow that you can do in Andorra.
1- Walk with snowshoes
If you come to Andorra in winter, you cannot stop doing this outing with your friends or family. The instructors will provide you with equipment: snowshoes that will allow you to walk on the snow with total comfort. It is an activity suitable for all ages and no prior experience is required. If you are staying at
Ona Dorada El Tarter
, you can access this excursion at the Grandvalira station, which is only 600 meters from our hotel.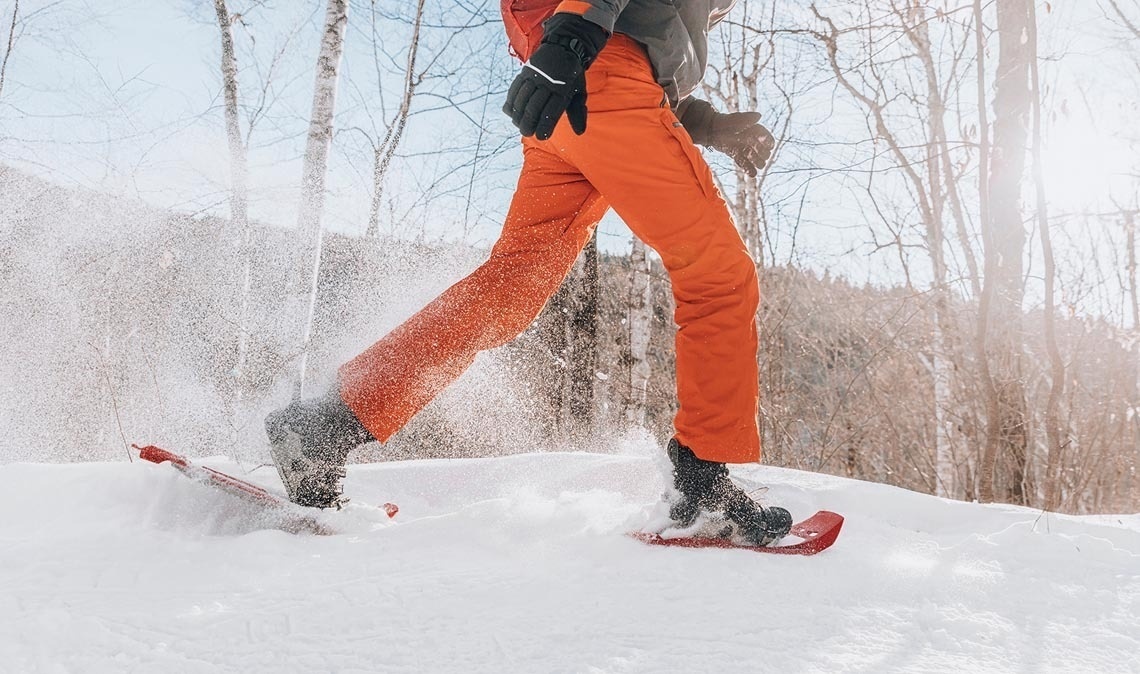 2- Relax in hot springs
Do you need to get away from the hustle and bustle of the city? Visit Andorra to break the routine resting in a spa. It's also a great idea for all those who were on the track the day before and need a bit of relaxation. At Caldea you will find two options:
Thermoludic
, a spa for the whole family; and
Inúu
, only for adults. You can also enjoy jacuzzis with thermal waters, beauty treatments, massages, themed restaurants, and much more! It is a 40-minute drive from the hotel and you can buy tickets online.
3- Ride a dog sled
An activity that you cannot miss on your trip to Andorra! Also known as mushing, this type of ride has been carried out in high mountain areas since 1925. A unique sleigh adventure. And yes, you can pet and play with the dogs after the walk. This excursion can be done in several of the ski centers, including
Grandvalira
.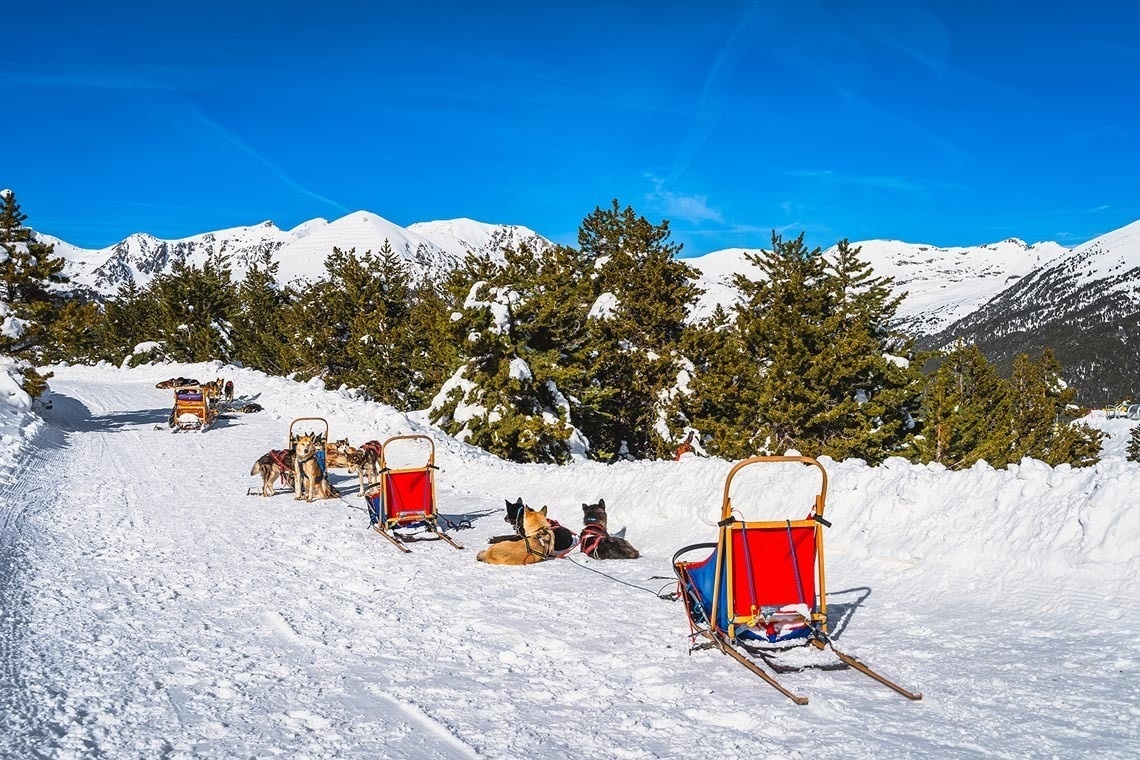 4- Live the adrenaline in Màgic Gliss
For adventure fans, we have an unbeatable plan. In Canillo, you will find
Mont Magic Family Park
, an incredible park with different activities to do as a family. In winter, you can enjoy its 555-meter descent slide and see the incredible Andorran landscapes while you descend. The park is only 8 minutes from
Ona Dorada El Tarter!
Important note: in summer, the park is also open and you have many more activities to do.
5- Build your own igloo
If you come to Andorra in winter, you will be able to create your own house, like the Eskimos! The monitors will equip you with all the necessary materials and will teach you the age-old technique to build your ice house. Keep in mind that this activity lasts an hour and a half, and that children under 6 years of age cannot participate. Make your reservation in time at Grandvalira!
6- Shopping in Andorra
On your getaway to Andorra, reserve time to stroll through its shops and shopping centers. You will find perfumery, technology, fashion, sports equipment and cosmetics products at cheaper prices. The Vivand area, Boulevard Fener, Avenida Meritxell and the Shopping Mile are some of the most popular places. Come back with a full suitcase!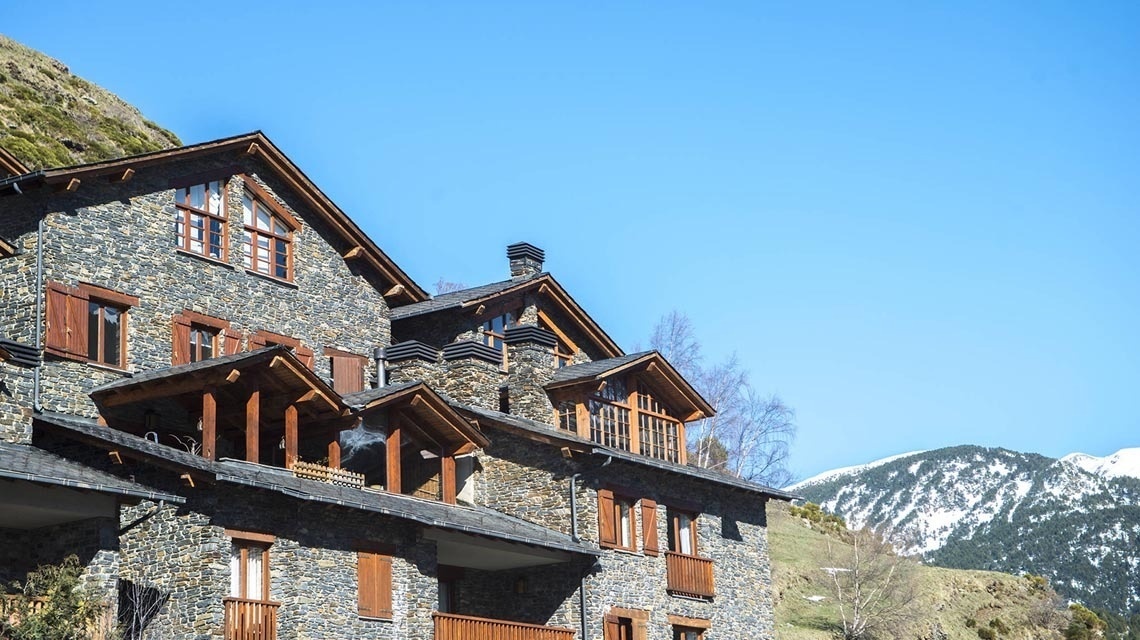 Ona Dorada El Tarter
These are some of the activities that you can do in Andorra in winter, a destination with millions of proposals to do with your family, friends or partner. Be sure to visit it also in spring or summer, where you can discover its beautiful green landscapes and escape from the heat of the city. We are waiting for you at
Ona Hotels!
Comments